Fathering sync sound
Sound technicians play a vital, but often unseen, role in movie production, but the important contribution made to Taiwan's film industry by Tu Duu-chih is finally receiving wider recognition
A few years ago at an international film festival, Taiwanese director Wu Nien-jen (吳念真) was asked a revealing question by a foreign journalist. \nDoes the word `tu duu chih' mean `sound editing' in your language? The word is always seen at the credit roll." \nWu said that this was the name of a person -- it just happened that this person was virtually synonymous with sound editing in Taiwan. \nThe man referred to was Tu Duu-chih (杜篤之), without whom the age of New Taiwan Cinema (台灣新電影), which brought names such as Hou Hsiao-hsien (侯孝賢) and Edward Yang (楊德昌) to prominence, would have been an age of silent movies. \nThis year at Cannes, Tu received the technical award for sound editing work on Millennium Mambo (千禧曼波) and What Time is it There? (你那邊幾點). \n"He has deserved the award for a long time now," said Hou, who directedMillennium Mambo. \nAccording to Hsiao Ya-chuan (蕭雅全), who worked as assistant director on another Hou film, The Flowers of Shanghai (海上花), it was working with Hou that honed Tu's skills as a sound editor. Hou's style of filmmaking, which favors improvisational dialogue to flesh out situations, makes the sound editor's job extremely difficult. \nA number of scenes in The Flowers of Shanghai centered on characters eating and drinking round a table. When the shot began, Hou would usually just say, "Okay, you can start now," and leave the actors to develop a situation through improvisational dialogue. "The recordist wouldn't know which lines spoken by which actor were the important ones," said Hsiao. \n"The only thing you could do was to guess, and observe carefully," said Tu. "Sometimes you simply didn't catch anything to record, and the shot has to be made again," he said. \nIt is Tu's ability to work in the difficult circumstances of a Hou shoot that Hsiao, now a director in his own right, most admires about him. "It takes experience, intuition and courage to deal with that kind of situation," he said. "Having worked with Tu on my first short film, I have brought him in on all my other projects, if possible," Hsiao said. \nTu has always been in strong demand, and has been the sound editor for about 70 percent of Taiwanese films released since the mid-1980s. \nOne of Tu's major contributions to the Taiwan film industry has been the introduction of synchronized sound. The first such feature film in Taiwan to be shot entirely with sync sound was Hou's The City of Sadness (悲情城市, 1989). \nIn the 1970s and before, most Taiwanese films tended to focus on war, martial arts and family romance genres, in which sound was invariably dubbed. Even in the 1980s, when realism gradually became the cinematic mainstream, many films only had partial sync sound due to a shortage of technical personnel. \n"Five years before the shooting of City of Sadness, about 20 years ago now, I began to work on the technique of synchronized sound recording," Tu recalled. \n"At that time, a group of directors had recently returned from the US, and they gave me a chance to watch and learn during the post production process," Tu said of this period when he was an assistant in Central Motion Picture Corp's (CMPC) sound department. \n"In the early days when we were making realist films, the boom poles we used for the mics were the kind of poles that people used to hang their laundry out on. The 32mm cameras we used were also very noisy, so they had to be covered with two to three blankets, so that after a few takes, the cameraman would emerge tired and sweaty," Tu recalled. \nTu's first use of sync sound was in a government project in conjunction with Edward Yang. \n"The company assigned us a 16mm short film to promote a certain government policy. This was a great time to try the new technique [sync sound] -- even though we had to spend our own money to buy equipment." \nAfter the success of City of Sadness, Hou bought a brand new set of sync recording equipment for Tu. "Hou thought the film was making money, and when he discovered there were bills still to pay, he'd already bought the equipment. So he had to take out loans to buy me the equipment, and I am still thankful for this." \nWith this new equipment, Tu began to work on more films using synchronized sound, taking the first steps to introducing this technique throughout the industry. "Now, only a couple of short films each year may not use sync sound," Tu said. \nAs a young man, Tu said, he loved stereos and so he looked for a job that dealt with the sound part of movies. "But later, I became fascinated by the use of sound in a movie context. This was when I fell in love with films, and the films of Hou Hsiao-hsien and Edward Yang in particular. From then on I endeavored to use sound to enhance the meanings they sought to express in their movies," Tu said. \nSuch is his commitment to cinema that even his memory is pegged to film. "I don't remember in what year my son was born. But I do remember that it was while I was working on Yang's A day on the Beach (海灘的一天). \nTu now has his own sound editing studio with a staff of eight that handles the sound editing for 90 percent of films made in Hong Kong and Taiwan. He himself is now currently associated with Chen Kuo-fu's (陳國富) Double Vision (雙瞳), Sylvia Chang's (張艾嘉) Princes D (D公主) and a film called Better Than Sex. \nBut after 30 years of experience and a room full of prizes, his studio still failed to qualify for government subsidies supporting the local film industry. The reason is that he is only a studio, not a company. \n"That's a bit funny but I don't care much," Tu said. "Doing a good job is more important to me. My greatest happiness is when a director tells me,`You make great sound.' I'm this kind of person."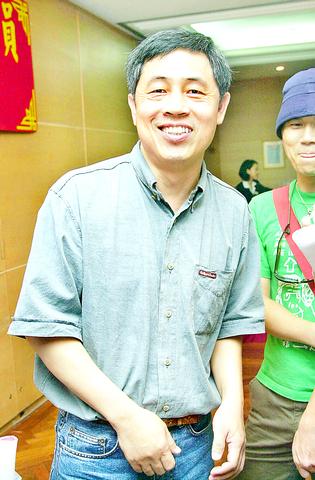 Tu Duu-chih at a recent interview.
PHOTO : WEI CHIA-CHIH, TAIPEI TIMES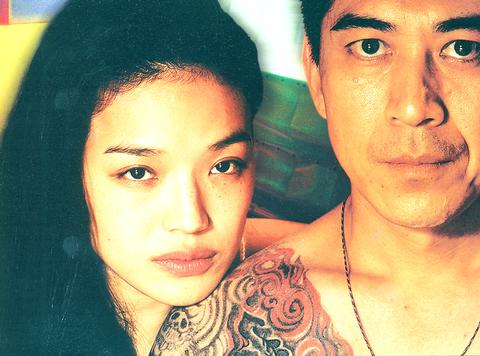 Millennium Mambo
PHOTO: FORTISSIMO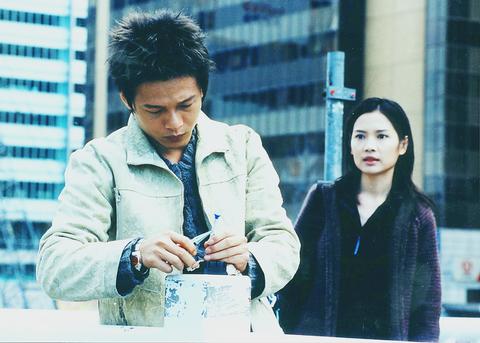 What Time is it There?
PHOTO: HOME GREEN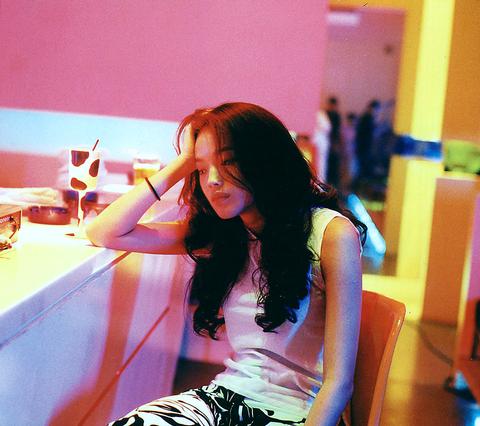 Betelnut Beauty
PHOTO: CMPC
Comments will be moderated. Keep comments relevant to the article. Remarks containing abusive and obscene language, personal attacks of any kind or promotion will be removed and the user banned. Final decision will be at the discretion of the Taipei Times.