Taipei may ease migrant, student residency rules
LABOR SHORTAGE: The rules for foreign caregivers, construction workers and students are not practical given Taiwan's birthrate issue, Lin Yu-chang said
The government is considering relaxing immigration rules for migrant workers and foreign students as part of efforts to address a labor shortage and issues linked to the nation's low birthrate, Minister of the Interior Lin Yu-chang (林右昌) told a trade group yesterday.
Lin made the remarks while giving the keynote speech at a meeting in Taipei of the Third Wednesday Club (三三會), whose membership is limited to the top 100 firms in each business sector.
"We should embrace different views in dealing with foreign workers who currently serve as caregivers for ill senior citizens and work at construction sites," Lin said.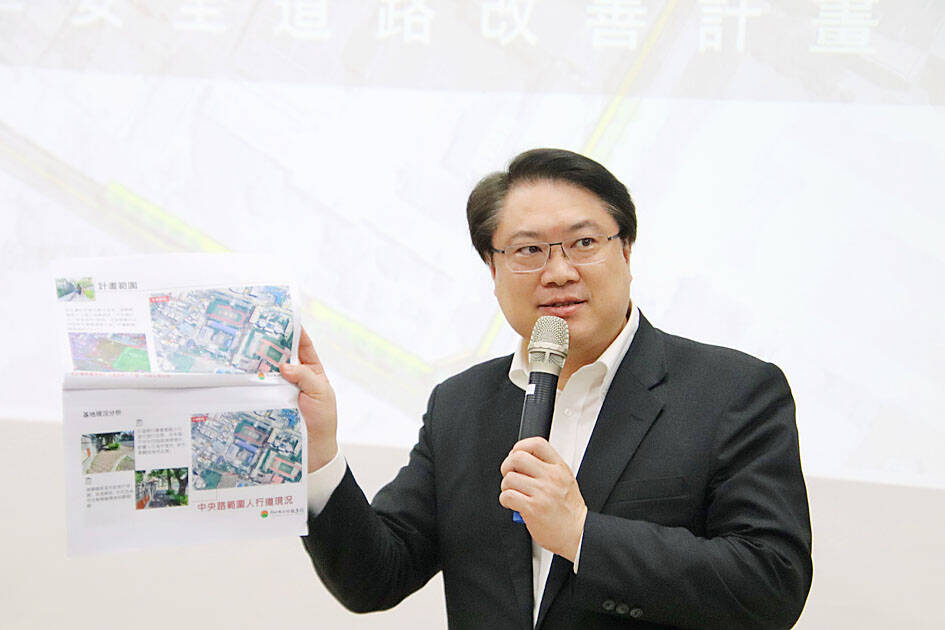 Minister of the Interior Lin Yu-chang speaks at a meeting in Hsinchu County's Jhubei City yesterday.
Photo: Huang Mei-chu, Taipei Times
It is not fair or humane to dismiss caregivers after they have looked after people's family members for the legal maximum of 12 years and have developed a close relationship with their employers, Lin said.
Perhaps they should be allowed to stay and be naturalized, the minister said.
Similarly, the government is considering whether male migrant workers who work on public and private construction projects should be allowed to stay in Taiwan for good, Lin said, adding that they are currently required to leave after their contracts expire in four to five years.
They usually have received years of training in Taiwan and are therefore welcomed by employers in South Korea and Japan, he said.
"We should revisit our immigration rules, rather than train workers on behalf of other nations," Lin said.
The change is necessary as Taiwan is to become a super-aged society in 2025, when people aged 65 or older are to account for more than 20 percent of the population, he said.
Taiwan already became an aged society in 2018, with people aged 65 or older making up 14 percent of the population, and the birthrate has declined, Lin said.
The demographic structure is unfavorable for the workforce, causes other social security issues and it would require decades to rectify, the minister said, adding that labor shortages are affecting all levels of the workforce: unskilled, skilled and managerial employees.
Foreign students are another solution, and the government is considering allowing them to extend their stay, giving them two years, instead of 12 months, to find employment in Taiwan upon graduation, the minister said.
Toward that end, policymakers are also debating lowering the wage requirement from NT$42,500 a month, as most graduates in Taiwan have difficulty finding a job that pays that much, Lin said.
The government has offered assorted benefits to boost fertility rates, but to little avail, he added.
Comments will be moderated. Keep comments relevant to the article. Remarks containing abusive and obscene language, personal attacks of any kind or promotion will be removed and the user banned. Final decision will be at the discretion of the Taipei Times.