Finance minister to lead delegation to ADB meeting
Minister of Finance Chuang Tsui-yun (莊翠雲) is to lead a delegation to the Asian Development Bank's (ADB) 56th annual meeting of the board of governors in Incheon, South Korea, from today to Friday, the ministry said yesterday.
The minister plans to shore up Taiwan's international visibility and explore opportunities for multilateral financial connections and cooperation at the meeting, it said.
This year's theme is "Rebounding Asia: Recover, Reconnect and Reform," the bank said on its Web site.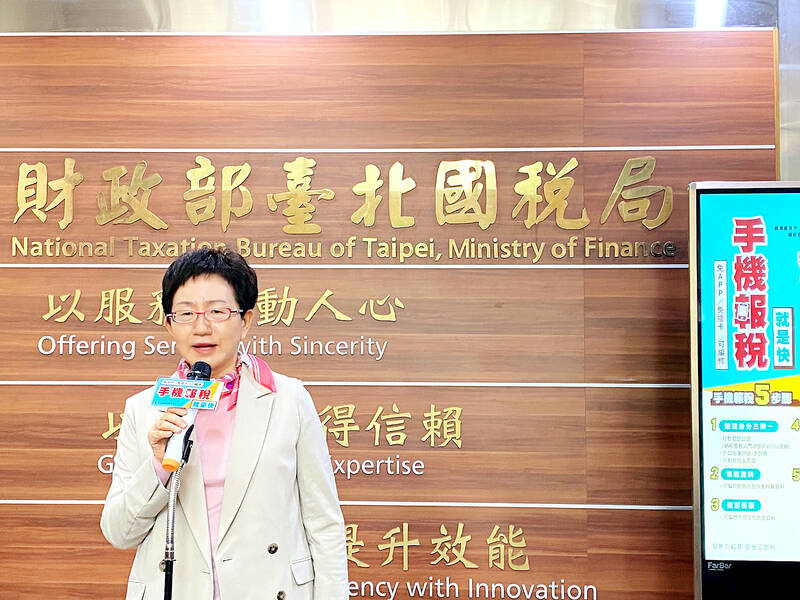 Minister of Finance Chuang Tsui-yun speaks at the National Taxation Bureau in Taipei yesterday.
Photo: Clare Cheng, Taipei Times
At the meeting, finance ministers, central bank governors and officials from ADB members are to interact with representatives from the private sector, development partners, young people, academia, civil society and the media, it said.
Central bank Deputy Governor Chu Mei-lie (朱美麗), who is Taiwan's alternate governor to the ADB, is also to attend.
The board of governors are expected to focus on the bank's role in ensuring a sustainable and inclusive recovery among developing member countries, while seeking to make greater contributions in the region, including on climate change, it said.
Participants are also to explore ways to expand ADB's lending capacity to meet high demand for financing, it added.
The meeting's events provide an opportunity for policymakers and development leaders from across Asia and the Pacific to examine the issues that would shape the region's recovery from the COVID-19 pandemic, ADB Managing Director General Woochong Um said.
The flagship Governors' Seminar is to focus on policies to support the region's rebound.
ADB President Masatsugu Asakawa is to update the governors on the bank's operations and set forth his vision for the organization at the business sessions.
Other seminars are to address topics such as workforce and technology needs for a green transition, gender and financial inclusion, new sources of growth and the private sector's role in promoting sustainable growth, it said.
Comments will be moderated. Keep comments relevant to the article. Remarks containing abusive and obscene language, personal attacks of any kind or promotion will be removed and the user banned. Final decision will be at the discretion of the Taipei Times.