Starlux chairman quits as Uni Airways chair
FLYING HIGH: Chang Kuo-wei said he had completed his mission at Uni Air and would focus on Starlux, as international travel picks up with border openings
Starlux Airlines Co (星宇航空) chairman Chang Kuo-wei (張國煒) yesterday announced that he has resigned as chairman of Uni Airways Co (立榮航空) — six months after assuming the post.
Chang said in a statement that he would concentrate on Starlux, as it is a key moment for the airline to optimize its operations as countries around the world relax their borders.
Chang is to host an investors' conference in Taipei today, ahead of StarLux's debut on the Emerging Stock Board on Friday.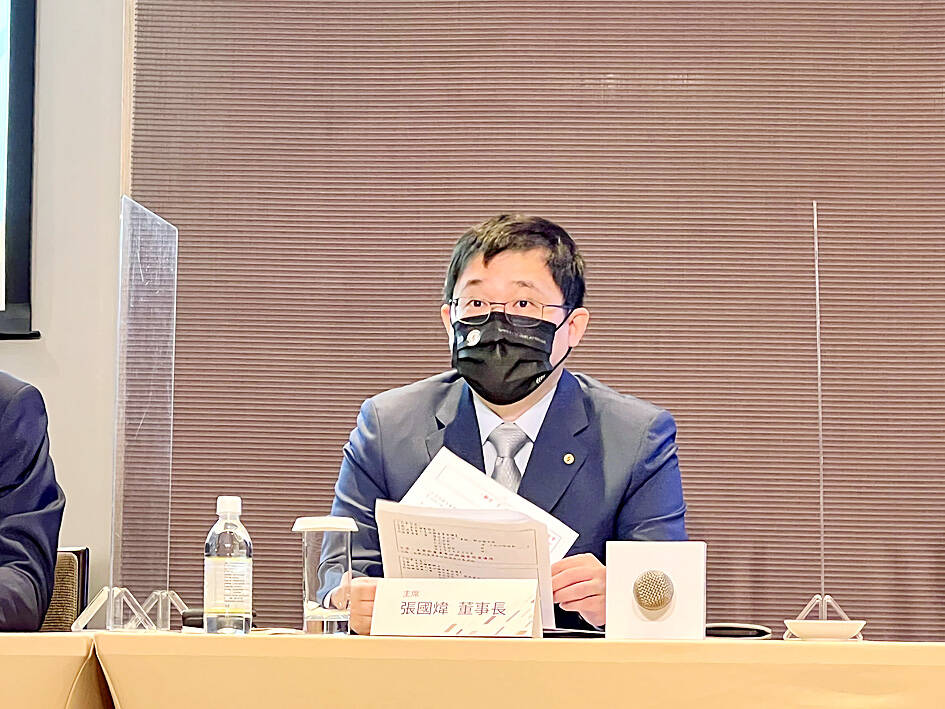 StarLux Airlines Co chairman Chang Kuo-wei attends a shareholders' meeting in Taipei on Aug. 29.
Photo: Wang Yi-hung, Taipei Times
Chang said he had completed his mission at Uni Air, leveraging his experience in the aviation industry to optimize the airline's internal organization.
Chang was appointed head of Uni Air in April following infighting within the Evergreen Group (長榮集團).
In the statement, Chang said that as members of the group had resumed communication, he decided it was time to leave Uni Air.
"To my understanding, my eldest brother, Chang Kuo-hua (張國華), and my third-eldest brother, Chang Kuo-cheng (張國政), have met multiple times," he said in the statement.
"It is expected that our family disputes could be addressed in a harmonious and good way," he added.
In related news, Cheng Shen-chih (鄭深池) yesterday also resigned as chairman of Evergreen International Corp (長榮國際, EIC) — Uni Airways' largest shareholder.
A foundation founded by Chang Kuo-ming (張國明), the second son of the group's late founder, Chang Yung-fa (張榮發), also withdrew as a board member, EIC said in a statement.
Comments will be moderated. Keep comments relevant to the article. Remarks containing abusive and obscene language, personal attacks of any kind or promotion will be removed and the user banned. Final decision will be at the discretion of the Taipei Times.