European stocks decline for third week
European stocks dropped for a third straight week, the longest stretch of losses since March, as concern mounted that the economy won't recover soon.
Volkswagen AG slumped 6.3 percent, leading declines in automakers, after US car sales fell in June and Credit Suisse Group AG cut its assessment of the industry. ThyssenKrupp AG, Germany's largest steelmaker, and Finland's Outokumpu Oyj dropped more than 3 percent as an industry group said European steel consumption will fall this year.
The Dow Jones STOXX 600 Index fell 0.2 percent this week to 204.08 after reports showed unemployment in Europe and the US rose.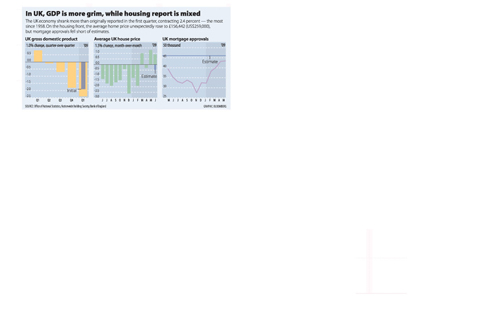 The measure has fallen 4.8 percent since June 12 on speculation share prices have outpaced the outlook for economic growth after a three-month rally pushed valuations to 25.4 times earnings, near the highest level since 2004. The benchmark index for European equities still rose 17 percent in the second quarter, the biggest gain since 1999.
"Macroeconomic data are still disappointing and show economic recovery is not yet a reality," said Emmanuel Soupre, who helps manage about US$18 billion at Neuflize OBC in Paris.
"We are going to keep fluctuating between optimism and ­pessimism in the months to come," Soupre said.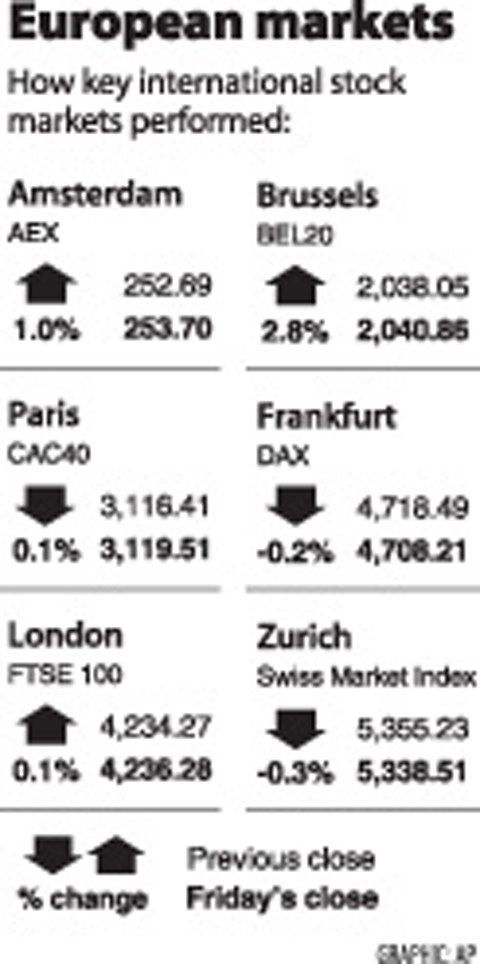 Unemployment in the 16-­member euro region increased to 9.5 percent in May from a revised 9.3 percent in April, the EU statistics office in Luxembourg said last week. The US unemployment rate rose to 9.5 percent last month, the highest since August 1983.
Bank shares were the best-performing group in the STOXX 600 this week, adding 1.2 percent. Barclays PLC, the UK's third-biggest bank, rallied 11 percent.
UK consumer confidence increased to the highest level in 14 months last month as shoppers became more optimistic that the worst of the recession is over, GfK NOP said. Debenhams PLC, the UK's second-largest department-store company, rose 12 percent.
A separate report showed confidence among US consumers slipped unexpectedly last month. The Conference Board's sentiment index decreased to 49.3 from a revised 54.8 in May.
National benchmark indexes fell in eight of the 18 western European markets. The UK's FTSE 100 slipped 0.1 percent, while Germany's DAX dropped 1.4 percent. France's CAC retreated 0.3 percent as PSA Peugeot Citroen and Renault SA declined.
European Central Bank (ECB) President Jean-Claude Trichet signaled the ECB has no immediate plans to cut interest rates again and said the euro region's economy will start to recover in the middle of next year. The ECB kept its key lending rate at a record low of 1 percent.
Volkswagen slumped 6.3 percent as Europe's largest carmaker said US sales last month fell 18 percent. Separately, German car production is expected to drop 17 percent this year, said Matthias Wissmann, the president of the country's carmakers association, known as VDA.
Comments will be moderated. Keep comments relevant to the article. Remarks containing abusive and obscene language, personal attacks of any kind or promotion will be removed and the user banned. Final decision will be at the discretion of the Taipei Times.