Dresden honors Egyptian woman murdered in court
LONE WOLF? Despite a memorial for the slain 31-year-old, the Muslim community said the response was too late, too little and indicative of racist undercurrents
Hundreds of people carrying white roses gathered on Saturday on the steps of Dresden's city hall in honor of an Egyptian woman who was fatally stabbed by a defendant in a German courtroom.
Marwa al-Sherbini, a pregnant 31-year-old pharmacist, was stabbed 18 times in a court where she was to have testified against a young Russian-born German. She had filed a complaint against him last year accusing him of insulting her with racial slurs.
The public memorial, organized by local civil rights groups, drew more than 1,000 people, including the Egyptian ambassador and officials from the state of Saxony, where the July 1 stabbing took place.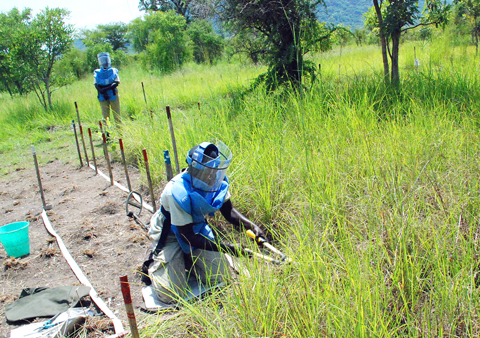 People place white roses during a memorial for Marwa al-Sherbiny in front of the city hall in Dresden, Germany, on Saturday.
PHOTO: REUTERS
Mourners brought single white roses that they laid beneath large photos of the dead woman.
Al-Sherbini was stabbed as her three-year-old son looked on. Her husband was injured when he intervened to protect her and he remains hospitalized.
The attacker, identified only as Alex W, 28, remains in detention pending the outcome of an investigation on suspicion of murder. Charging a suspect typically takes months in Germany.
Al-Sherbini had already testified once against the man in court in November, after which he was fined for calling her a "terrorist" and an "Islamist at a playground."
He had returned to court on July 1 to challenge the fine. Because the man was not considered a threat and had not been held in detention before the court session, there was no security surrounding the trial.
Many German courts, including that in Dresden, have no security checks at their entrance.
"This crime by a lone wolf destroyed a family's hopes within minutes," Egyptian Ambassador Ramzy Ezzeldin Ramzy said.
"We expect the attacker to be swiftly sentenced and her family to receive justice," Ramzy said.
Egyptians have expressed outrage at the attack, saying the German response has been too little, too late and serves as an example of racism and anti-Muslim sentiment.
Comments will be moderated. Keep comments relevant to the article. Remarks containing abusive and obscene language, personal attacks of any kind or promotion will be removed and the user banned. Final decision will be at the discretion of the Taipei Times.