Prosecutors set sights on three movers and shakers
Newly elected Kaohsiung City Council Speaker Chu An-hsiung (朱安雄) once said that serving as speaker was the biggest wish in his life. His dream came true in Wednesday's election, but the vote-buying allegations against him has cast a shadow on his victory.
Coming from the Chienchen District of Kaohsiung, Chu first ran in city council elections as an independent candidate in 1972. Wu Der-mei (吳德美), Chu's wife, was expelled from the KMT as a result. Chu served two terms on city council, followed by two terms -- or 12 years -- as a member of the Control Yuan.
Wu was also elected as a city councilor and then served two terms as a lawmaker.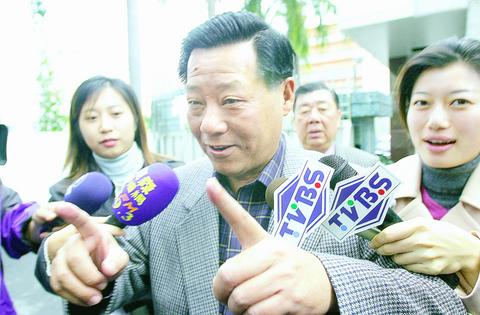 Chu An-hsiung.
TAIPEI TIMES FILE PHOTO
The couple put a premium on establishing connections with local factions. Their political influence increased during the period when the two served in public office and the couple became one of the three major political families in Kaohsiung.
In 1994, the KMT recommended that Chu run for the city council and planned to nominate him as the party's candidate for the council's speaker. But Chu backed down and instead ran for deputy speaker because of then-speaker Chen Tien-mao's (陳田錨) bid for re-election. But Chu was defeated by Chang Rui-der (張瑞德), Chen's running-mate for the deputy speaker, in the second round of voting.
In 1997, Chu's metal companies faced a financial crisis, despite financial aid from KMT Business Management Committee Chairman Liu Tai-ying (劉泰英).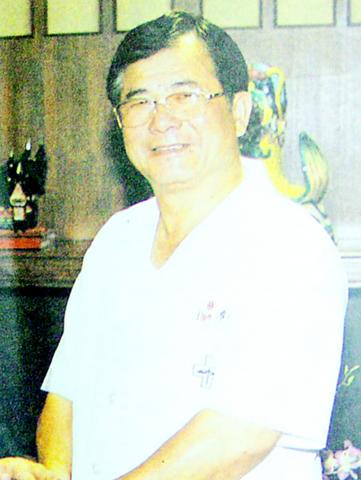 Chan Yung-lung.
TAIPEI TIMES FILE PHOTO
Financial problems contributed to Chu's defeat in his second bid for the speakership in 1998.
In May 2000, Chu and his wife were indicted for accounting fraud and embezzlement. But so far, no court hearing on the case has been held.
Chu had expressed strong ambitions for the speakership when running for another term as a city councilor in the Dec. 7 elections. But many believed that he stood little chance after prosecutors indicted him on vote-buying charges on Dec. 9.
Wang Wen-cheng.
TAIPEI TIMES FILE PHOTO
Despite his controversial background, Chu managed to secure the post.
Chan Yung-Lung
Chan Yung-lung (詹永龍), DPP caucus whip on Kaohsiung City Council, is the first person to be arrested in connection with scandal in the city's recent speakership elections.
Chan, a pharmacist, has twice before been nominated by the DPP to run for a councilor seat, but he only succeeded in this year's elections. Following his election, Chan and four other DPP councilors formed a faction which decided to support Chu. Chan said that if the DPP supported Chu for speaker, Chu would join the DPP after winning the election and help the party in the vice speakership race.
Wang Wen-Cheng
An arrest warrant has also been issued for Wang Wen-cheng (王文正), director of Kaohsiung City's Bureau of Civil Affairs and a trusted aide of Kaohsiung Mayor Frank Hsieh (謝長廷). Before joining the DPP, Wang, who has a well-developed local contact network, was a member of the KMT and later of the Taiwan Independence Party (TIP).
During his time in the KMT, he served as a representative to the National Assembly, where he supported then-president Lee Teng-hui's Taiwan-first policies. He then joined the TIP, but when Hsieh decided to run for Kaohsiung mayor, Wang introduced Hsieh to Kaohsiung's political circles and helped him build a local contact network.
Once elected mayor, Hsieh appointed Wang director of the city's Bureau of Civil Affairs.
Comments will be moderated. Keep comments relevant to the article. Remarks containing abusive and obscene language, personal attacks of any kind or promotion will be removed and the user banned. Final decision will be at the discretion of the Taipei Times.