Uni President plans unmanned retail stores 統一擬開無人商店
Uni President Chain Store Corp chairman Alex Lo has announced that, in order to keep pace with changes in the retail sector, the company is considering allowing the more than 5,000 retail stores it operates across Taiwan to take on a more unique feel and appearance. In addition, the company is also planning to introduce unmanned stores, which may be rolled out into the market more quickly than originally projected.
This year is the 50th anniversary of Uni President and Lo, who is in charge of setting the tone for the company, says that the future will see developments in three key areas: integrity, taste and brand.
Lo says the future will bring increased shortages in manpower which the company must face head on and says that Taiwan must value its human resource over the long term by employing technology to liberate staff who will then have more time to perform other tasks.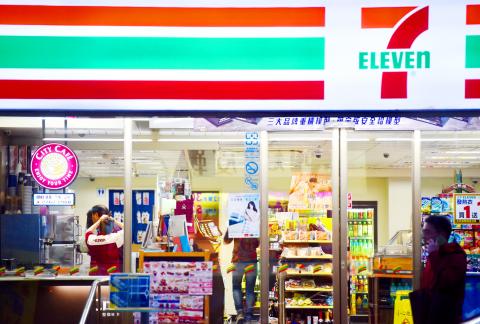 A 7-Eleven convenience store. 一家統一便利商店。
Photo: Chien Jung-fong, Liberty Times
照片:自由時報記者簡榮豐
(CNA, TRANSLATED BY EDWARD JONES)
統一董事長羅智先表示,全台統一超商已經超過五千家店,因應零售業變化,除了思考讓門市更具特色外,也在規劃無人商店,也許會比市場預期更快推出。
今年適逢統一五十週年,羅智先為集團定調,未來統一將朝著品格、品味、品牌三大方向發展。
他認為未來人力缺口將會擴大,必須面對這個挑戰,長期來看,台灣一定要珍惜人力的資源,善用科技把人力的時間釋放出來,可以讓人員能做更多其他的事情。
(中央社)
Publication Notes
TODAY'S WORDS
今日單字
1. retail store n.
門市
(men2 shi4)
2. unmanned adj.
無人
(wu2 ren2)
3. roll out v. phr.
推出
(tui1 chu1)
4. human resource n.
人力資源
(ren2 li4 zi1 yuan2)
Comments will be moderated. Keep comments relevant to the article. Remarks containing abusive and obscene language, personal attacks of any kind or promotion will be removed and the user banned. Final decision will be at the discretion of the Taipei Times.