Former envoy to US to be foreign minister: report
Former representative to the US David Lee (李大維) is to become the minister of foreign affairs in Taiwan's next government, the Liberty Times (the Taipei Times' sister newspaper) reported yesterday.
Lee, who is currently Taiwan's representative to Australia, has accepted the offer and Washington has been consulted on the appointment, the Liberty Times quoted unidentified sources as saying.
"Relevant US departments were very impressed with David Lee's work and thought he was someone with whom they could communicate openly," the report said.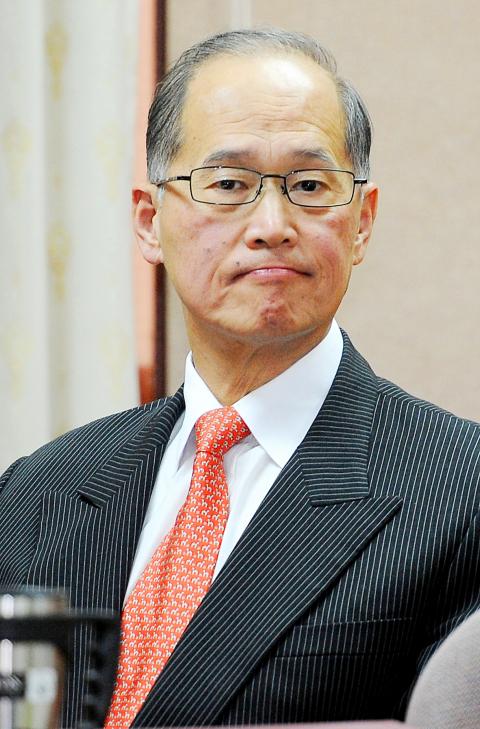 David Lee, a former envoy to the US is pictured in an undated photo.
Photo: Liu Hsin-de, Taipei Times
Lee was head of the Taipei Economic and Cultural Representative Office, Taiwan's de facto embassy in Washington, from 2004 to 2007.
Democratic Progressive Party (DPP) Secretary-General Joseph Wu (吳釗燮) yesterday neither confirmed nor denied the report, but said Lee would be a good candidate.
"Lee has a very strong resume and is very experienced [as a diplomat]," Wu said.
"He was the representative to Canada when I served as the representative to the US, and his performance was outstanding," Wu said, but added that appointments of Cabinet members were still being discussed and would be formally announced by premier-designate Lin Chuan (林全) when finalized.
In response to media requests for confirmation, Lee, 66, said in an e-mail that he was unable to comment.
In addition to his posts as representative to Canada and Australia, Lee, a professional diplomat, has served as the nation's representative to the US, the EU and Belgium. He has also held other Cabinet posts, including head of the now-defunct Government Information Office and deputy minister of foreign affairs.
Lee was once seen as a rising star in the Chinese Nationalist Party (KMT), but never attained ministerial rank. Some say Lee was passed over for promotion over the past few years because he accepted the previous DPP administration's offer to work as Taiwan's representative to the US.
In April 2007, Lee made way for Wu in Washington and became Taiwan's representative to Canada. In May 2012, he was appointed chairperson of the Ministry of Foreign Affairs' Coordination Council for North American Affairs.
Comments will be moderated. Keep comments relevant to the article. Remarks containing abusive and obscene language, personal attacks of any kind or promotion will be removed and the user banned. Final decision will be at the discretion of the Taipei Times.