Exiled activist pleads for help to return to Taiwan
Exiled Chinese democracy activist Wang Dan (王丹), who resides in Taiwan, but is currently on a visit to the US, has called for help to expedite his return to Taiwan, saying he may be suffering from a brain tumor or thrombus.
"I went to the supermarket today and I was hit by a sudden dizziness and almost fell to the ground — I had to lean on the wall to stand. This problem has been troubling me for almost two months; I seriously suspect that it is a brain tumor or thrombus, and would like to have a medical examination," Wang said on Facebook.
"I hope that the government of Taiwan could grant special consideration for my case, so that I can go back to Taiwan to see a doctor," he said.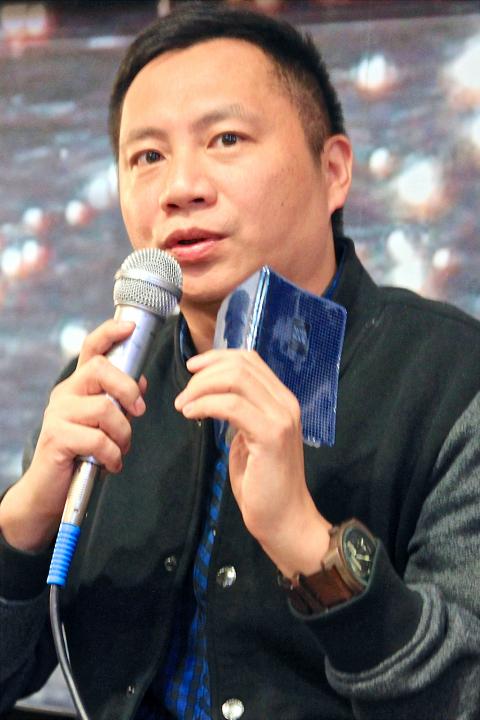 Wang Dan.
Photo: Taipei Times
Wang said he is currently in Los Angeles awaiting the renewal of his re-entry permit, which is a document issued to permanent residents of the US to allow them to return to the US.
While Wang also holds an Alien Resident Certificate in Taiwan, he has to have his US re-entry permit as a second ID, since his Chinese passport has been revoked.
The process to renew his US re-entry permit could take a long time, but Wang is eager to see a doctor in Taiwan, which is why he asked for help from the government.
Wang said that he wishes to return to Taiwan, since he works in Taiwan, pays taxes and enjoys National Health Insurance coverage, while he has no health insurance at all in the US.
"A neurological examination could cost about US$20,000 to US$30,000 — it's really not something I can afford," he said.
Wang's messages drew both support and criticism from Facebook users, with those who criticized him arguing that he is not the only person facing such a dilemma, and thus should not be asking for special consideration and privilege.
Responding to the criticism, Wang said that he is not asking for privilege, adding that he needs special consideration since his case is truly special.
"Since I don't have a passport, I've been using the US re-entry permit in place of a passport. But right now, though my entry permit for Taiwan is still valid, my US re-entry permit is still in the renewal process, which could take up to nine months," Wang said. "All I want is to see if [the National Immigration Agency] would allow me to use my green card instead of my US re-entry permit to enter Taiwan."
Comments will be moderated. Keep comments relevant to the article. Remarks containing abusive and obscene language, personal attacks of any kind or promotion will be removed and the user banned. Final decision will be at the discretion of the Taipei Times.