CD reviews
MASTERPIECES IN MINIATURE
Litolff, Mahler, Faure, Delius and others
San Francisco Symphony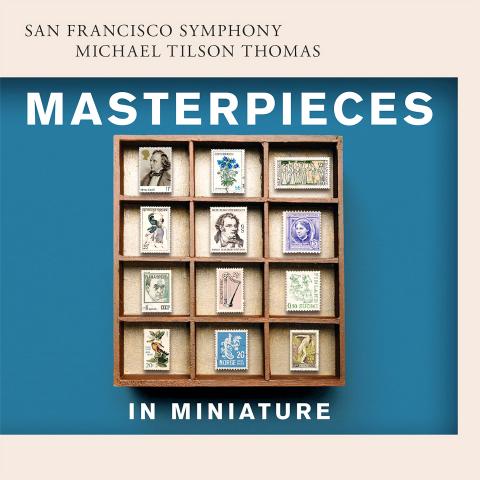 MASTERPIECES IN MINIATURE, by Litolff, Mahler, Faure, Delius and others
SFS Media 821936-0060-2 [CD]
JOHN ADAMS
Absolute Jest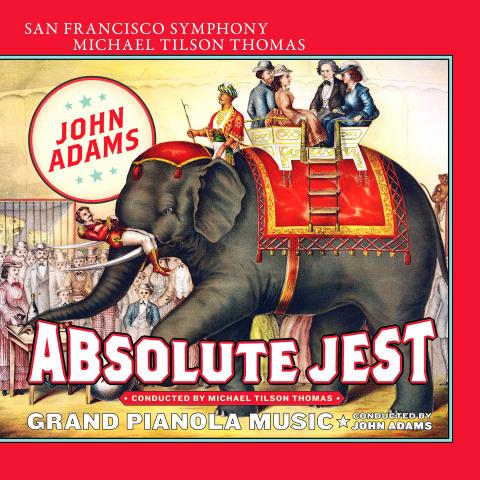 JOHN ADAMS, Absolute Jest, by Adams and Tilson Thomas
Conductors: Adams and Tilson Thomas
SFS Media 821936-0063-2 [CD]
MASON BATES: WORKS FOR ORCHESTRA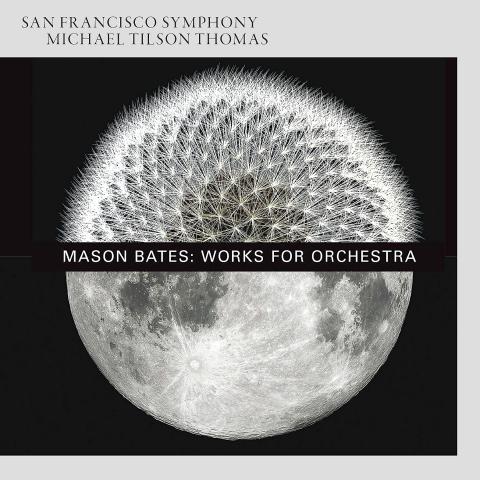 MASON BATES: WORKS FOR ORCHESTRA, by The B-Sides, Liquid Interface, Alternative Energy
The B-Sides, Liquid Interface, Alternative Energy
San Francisco Symphony
SFS Media 821936-0065-2 [CD]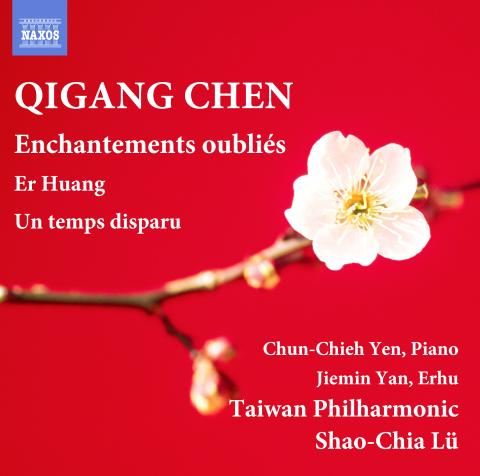 CHEN QIGANG, by Enchantements oublies, Er Huang, Un temps disparu
CHEN QIGANG
Enchantements oublies, Er Huang, Un temps disparu
Taiwan Philharmonic, cond. Lu Shao-chia
NAXOS 8.570614 [CD]
The San Francisco Symphony (SFS), an orchestra famous for championing new American music, is visiting Taiwan in November as part of an East Asian tour. They will play two concerts, one in Tainan's Municipal Cultural Center (Nov. 12), the other in Taipei's National Concert Hall (Nov. 13). They're also due to play in Seoul, Shanghai, Beijing, Osaka and Tokyo in a tour lasting from Nov. 9 to Nov. 22.
The SFS won't confirm the programs yet, but other Internet sources give them as being, at both venues, a piece by their Music Director Michael Tilson Thomas called Agnegram, Mahler's Symphony No 1, and Chopin's Piano Concerto No 2, with Beijing-born Wang Yuja (王羽佳) as soloist. This charismatic pianist is likely to be the entire tour's main attraction.
In the run-up to these two concerts, potential patrons might like to consider some of the orchestra's recent CDs. The SFS has a strong following in the region, especially in Japan where their recordings are reportedly eagerly sought-after. In addition the orchestra has, according to its own publicity, "almost a dozen" Chinese-American or Japanese-American instrumentalists.
Wang appears briefly on a CD called Masterpieces in Miniature. There she plays the showy scherzo from Henry Litolff's Concerto symphonique No 4. Her rendition is highly memorable — tinsel-bright and of glittering, diamond-edged vivacity. Other items on the disc are less remarkable. The SFS performance of Delius's On Hearing the First Cuckoo in Spring feels distinctly heavy-handed, for instance. This is not how Delius, in essence a delicate watercolor artist, is usually played, at least in his native England.
John Adams, now 70, has long enjoyed a special relationship with the SFS. His latest CD on the SFS label, Absolute Jest, contains two items, Grand Pianola Music (composed in 1982), and the relatively recent work of the disc's title. The latter, for orchestra and string quartet, is a protracted meditation on phrases from three of Beethoven's late quartets, while the former is a playful fantasy reminiscent of the music of Michael Nyman in the 1991 Peter Greenaway film Prospero's Books.
In the program notes, Adams demonstrates his hostility to the severities of classic modernism, noting that entertaining their listeners was anathema to the modernists. Adams, by contrast, embraces giving pleasure with open arms, though nowhere turning his back on serious themes (such as the threat of nuclear war in Doctor Atomic, 2005). Both the pieces on this CD are intensely enjoyable, as well as being superbly recorded.
A younger American composer currently working with the SFS is Mason Bates (born 1977). He used to be, and still is, a clubbing DJ, but the kind of music he creates for the SFS consists of electronic effects and sounds from nature — NASA vocal clips, icebergs crumbling, "the bracing industrial techno of Xinjiang Province," and so on — combined with a symphony orchestra. He's currently rated as the US's second most frequently performed classical composer; his CD with the SFS is entitled Mason Bates: Works for Orchestra. He's currently working on an opera on the life of Steve Jobs.
Mercury Soul is the name of an organization Bates is prominent in. It stages club events that fuse sounds from very different traditions, mostly in San Francisco nightclubs, as well as engaging in educational projects. This could only happen, you feel, in San Francisco, though in fact Mercury Soul mounts events in other US cities as well. Even so, it does point to the fact that the SFS is the pioneering phenomenon it is at least in part due to its location in this unique American city.
It's also significant that both Adams and Bates trace their very different musical styles back to Beethoven, Bates writing that he's "running with the programmatic idea of the symphony that you could say begins with Beethoven's Ninth". It's perhaps no accident, then, that the SFS issued a recording of the Ninth in 2013 [SFS Media 821936-0055-2], as well as one of the same composer's Piano Concerto No 3 a little later [SFS Media 821936-0064-2]. This is played forcefully by pianist Emanuel Ax, a frequent performer with Yo-yo Ma (馬友友) — surely a recommendation in itself.
All in all, a visit by the SFS to Taiwan, featuring appearances by both Wang and Michael Tilson Thomas, is an event to seriously look forward to, even though no modern American music is promised other than the Tilson Thomas item.
Finally, mention must be made of a CD on the ever-admirable Naxos label that features three items by Chen Qigang (陳其鋼), played by Taiwan's NSO (aka the Taiwan Philharmonic), and recorded in Taiwan in 2014.
Chen is one of the most celebrated of China's composers and wrote the theme music for the opening of the Beijing Olympics in 2008. He lives in France, which perhaps explains why many of his compositions have French titles.
His music is richly harmonic and he's not averse to orchestral climaxes in traditional fashion. The first item, Er Huang, is in many ways an old-style piano concerto, albeit in one movement (the soloist is the celebrated Taipei-born pianist Yen Chun-chieh (嚴俊傑). It's reminiscent of, say, the music of Erich Korngold. At the same time, oriental elements also feature, as in the use of the erhu in the final item, Un temps disparu (soloist Yan Jiemin). This is in every way a very attractive CD.
Comments will be moderated. Keep comments relevant to the article. Remarks containing abusive and obscene language, personal attacks of any kind or promotion will be removed and the user banned. Final decision will be at the discretion of the Taipei Times.