CD reviews
Love Life
Tamia
Def Jam
The attention-getter on Tamia's new album is Sandwich and a Soda. For its first 30 seconds — a lot of real estate on a track that's only 3 minutes, 15 seconds long — she whispers over the intertwining patterns of two electric basses, played by real fingers with real hesitations and stickiness; one has the tone of an undergreased hinge.
They sound close-up and untreated, punctuated by short chord stabs from an organ, which seems far away and softened by reverb. The song makes you think about distances. Tamia has one of the finest voices in the last 20 years of R&B. (She's 40 now, and was diagnosed with multiple sclerosis in 2003; she's been public and instructive about it.) She can inflate her light mezzo-soprano to belting level and hide the effort involved. But here, with the microphone at close range, she underperforms. And that's mildly interesting, but there's so much else going on — layers of keyboards and vocals, buried loops of cries and shouts, the couplet "If you wanna ride these curves/hop in your Chevy Nova."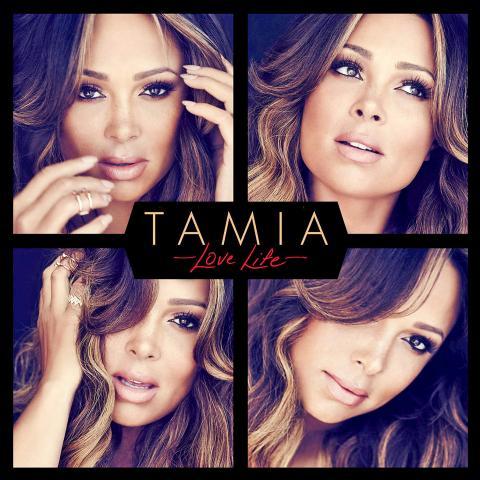 Love Life, by Tamia Tamia
Beautifully designed, Sandwich and a Soda is several orders fresher than the rest of Love Life. (Among its makers were Pop Wansel and Oak Felder, the producing-songwriting team that brought you Usher's Good Kisser.) It's also one of many songs on the album in which essentially the same things happen: Tamia anticipates the needs of her man — it is implied that he's her husband, and that the relationship has been long and trusting — serves him, compliments him, gives him more than he even knew he wanted. One song talks about fluffing up his pillow; another song points out the Egyptian cotton on her bed. This is generic intimacy. Sometimes the album feels like the final project for a degree in hospitality management.
Seduction is being enacted here, but so is conservatism. As R&B has grown less popular on the charts, it's become an area for radical imagination, by singers like Tinashe, SZA and Dawn Richard. But reinvention isn't exciting unless there's something existing to reinvent. A record like this — with grown-up passions and accountable moods, stirring key modulations, gauzy slow jams and hypermainstream ballads — maintains the tradition. There's a need for albums like Love Life in general, and for albums by Tamia in particular; the understated fullness of her voice returns in Love Falls Over Me and Special.
But the singer's persona matters. It can range around and experiment and help change the course of a song or an album, even in middle-aged R&B. Tamia has given hers a very short leash.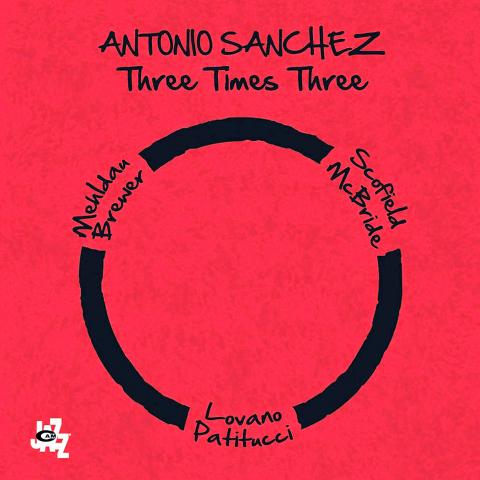 Three Times Three, by Antonio Sanchez
— BEN RATLIFF, NY TIMES NEWS SERVICE
Three Times Three
Antonio Sanchez
AM Jazz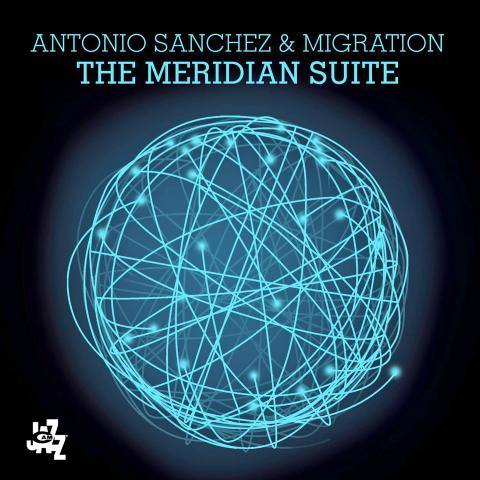 The Meridian Suite, by Antonio Sanchez
The Meridian Suite
Antonio Sanchez
CAM Jazz
To a sizable portion of his fan base, Antonio Sanchez instantly calls to mind a drumbeat in brisk-walking tempo, bobbing with the camera through a warren of corridors in Birdman or the Unexpected Virtue of Ignorance. Sanchez's score for that 2014 Alejandro G Inarritu film, conceived for solo drum kit, is as much a compositional act as a percussive feat, although it hinges on his own playing. (He will perform the score to a screening of the film Saturday at Bonnaroo.)
Sanchez, who has been an important drummer in jazz since the turn of this century, hardly had anything left to prove about his capacity for dynamic orchestration — it has been a hallmark of his work with the guitarist Pat Metheny, the vibraphonist Gary Burton and others. But when Birdman raised his profile, he was poised and ready.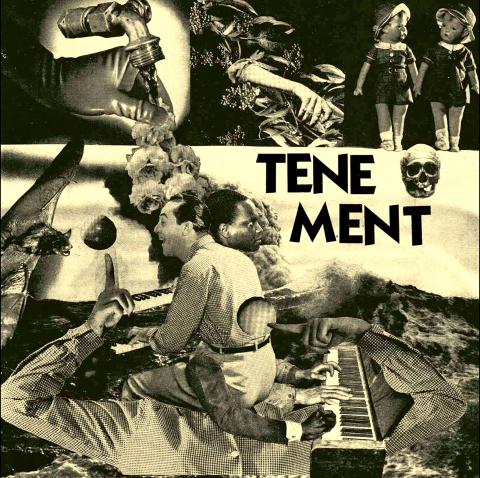 Predatory Headlights, by Tenement
The Meridian Suite is Sanchez's rangy, ambitious new album, featuring the electro-acoustic band he calls Migration. It joins a double album released this spring, Three Times Three, in which he is at the helm of three all-star trios — with partners like tenor saxophonist Joe Lovano, pianist Brad Mehldau, guitarist John Scofield and bassist Christian McBride.
Three Times Three, showcasing Sanchez's alert, adaptable style in a rhythm section, would have been a strong argument on its own merits. The playing is tasteful and assertive, and the new compositions serve as a form of respectful pastiche. Constellations, a long, intricate piece featuring Mehldau and bassist Matt Brewer, emulates the bittersweet fluency of Mehldau's own trio. Nooks and Crannies rides a loping, rubbery groove perfectly suited to Scofield and McBride.
But The Meridian Suite belongs to another order of accomplishment. Inspired by the seamless continuity of Birdman as it is experienced by the viewer, Sanchez composed an hourlong suite, covering an expanse of styles in one unbroken arc. He wrote with his collaborators in mind: Seamus Blake on tenor saxophone and electronic wind instrument, John Escreet on acoustic and Fender Rhodes piano, and Brewer on acoustic and electric bass. Joining the ensemble at times are the guitarist Adam Rogers and the vocalist Thana Alexa, Sanchez's wife.
The billowing sweep of the work, which evokes certain recent efforts by Metheny, unfurls with intuitive logic: Melodic motifs flutter in and out of the picture, returning later in alternate form. Even when there's a stark disruption — like the compressed, hard-wired fusion of Channels of Energy — it seems to burst out of the preceding idea.
Sanchez has developed a keen sense of scale as a composer, and he pushes it to the limit here. The suite's 20-minute finale, Pathways of the Mind, moves from a balladic drift into a crashing modal churn, and then into a jazz-rock reprise, before settling into a beat with simple dimensions, although its framing is another story.
— NATE CHINEN, NY TIMES NEWS SERVICE
Predatory Headlights
Tenement
Don Giovanni
A rock band's best use of the double album isn't lordly time-wasting; it's straining against limitations and predictability. Tenement is a pop-punk trio from Appleton, Wisconsin, a do-it-yourself band from top to bottom. For much of the past decade, its tour circuit has been living rooms and basements. It has just made a double album that might be great. Whether the album is actually improbable, or straining against limitations, is another question.
Pop-punk is an impassioned and economical medium. It's got a formula. But Amos Pitsch, Tenement's singer, guitarist and songwriter, has a hypersophisticated interest in the mechanics of music in general. Like Ty Segall, or Kurt Heasley from the Lilys, he's a dictionary of rock riffs and chord changes; he also seems to have what Philip Glass has recently called the "I-don't-care-what-you-think gene."
And so Predatory Headlights, Tenement's first album in four years, expands his central talent — bright punk songs with counterintuitive lyric phrasing, jangling harmonies and effectively contrasting bridges — into other areas. Pitsch will write half of a song that could have been a modern-rock radio hit 20 years ago, then break through the three-minute barrier and move the ABA form toward C, D and E sections, minimalism, drones and process music. About a third of the album uses a compositional palette of strings, out-of-tune pianos, household percussion instruments and outdoor recordings. None of it is haphazard; every song is a puzzle, an attempt to connect varied impulses, shaped with a beginning and an end.
Predatory Headlights has already been compared to records like Husker Du's Zen Arcade, the Minutemen's Double Nickels on the Dime and — why not — the Rolling Stones' Exile on Main Street. Those records felt like extravagant surprises. This one less so, especially if you've heard the bounty of ideas in Tenement's earlier work, like Napalm Dream or The Blind Wink. It doesn't feel like a record that tumbled out because it had to. It's an extended formal study, music about music. It's still pretty thrilling.
— BEN RATLIFF, NY TIMES NEWS SERVICE
Comments will be moderated. Keep comments relevant to the article. Remarks containing abusive and obscene language, personal attacks of any kind or promotion will be removed and the user banned. Final decision will be at the discretion of the Taipei Times.