CD reviews
Magic Hour, by Luscious Jackson
Tired of subtext? Luscious Jackson promises relief. The songs on its new album, Magic Hour, offer amiable grooves and simple, straightforward tidings: "You and me, we got something good," the members sing in You and Me, adding, "La, la, la, la, la." In #1 Bum, they praise someone's rump: "Bum, bum, bum, bum, show it to me now you're the one." The upward-swooping synthesizer line of Aaw Turn It Up immediately places it in a club, where a mutual flirtation ensues: "When she sees him on the dance floor/She wants to do things she'll regret," Gabby Glaser raps.
OK, there's a little subtext. Magic Hour is Luscious Jackson's first album in 14 years. The band solidified in 1991 when Kate Schellenbach, the original drummer for the Beastie Boys, joined three other women: Jill Cunniff (bass and lead vocals), Glaser (guitar and backup vocals) and Vivian Trimble (keyboards).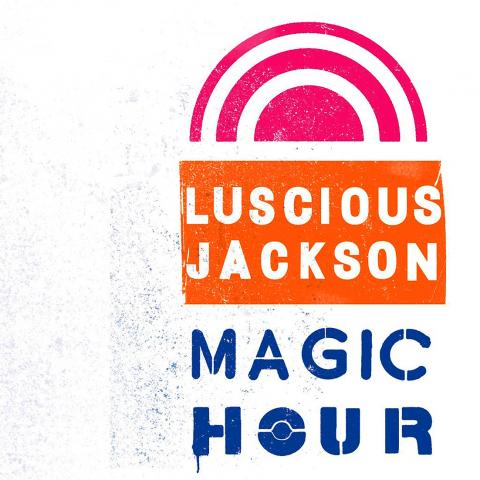 MAGIC HOUR, by Luscious Jackson.
With a casual charm that belied the ingenuity of the music, Luscious Jackson's songs mingled conversational rapping, airy hooks and harmonies and grooves that dipped into funk, reggae, disco and rock. One of its songs, Naked Eye, grazed the Top 40 in 1996; after releasing its third album in 1999, Luscious Jackson disbanded. The women regrouped to record a children's album in 2007, but didn't release it. Minus Trimble, the other three band members decided to make an album for adults and got crowd funding through PledgeMusic for Magic Hour.
So there may well be a subtext for You and Me, and there's definitely one for We Go Back, which reminisces about growing up together and concludes — in a rocker with a touch of Gimme Shelter — "We go back but we can't go back/but we can go on." That — and 3 Seconds to Cross, a song that complains about the brevity of traffic lights in Los Angeles — are as earnest as the album ever gets. The rest of Magic Hour returns to the idiom-hopping nonchalance of the band's 1990s heyday, from the African-tinged funk of You and Me and Are You Ready? to the Beasties-ish rap-rock of Show Us What You Got to the blipping electropop of Frequency, which asks the eternal question, "Is it serious or are we just dancing?"
Magic Hour doesn't discourage nostalgia for an era of teasing, non-bombastic dance music. But it doesn't depend entirely on nostalgia either; there's always another catchy refrain on the way.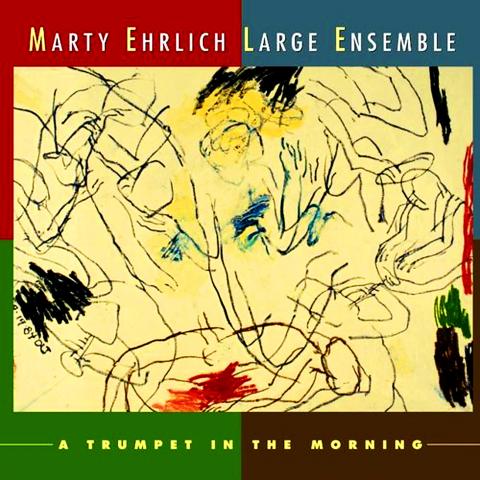 A TRUMPET IN THE MORNING, by Marty Ehrlich.
— Jon Pareles
A Trumpet in the Morning, by Marty Ehrlich
Marty Ehrlich has a grounded but singing tone on alto saxophone and clarinet, and a mature, intuitive way of threading his way through a song. None of which factors directly into A Trumpet in the Morning, his ambitious new recording for large ensemble. Instead he functions strictly as conductor, overseeing a coalition of other intelligent players, many of them among his longest-running peers.
Ehrlich, 58, has been a fixture in what used to be called the downtown scene since he first moved to New York, 35 years ago. His strategies for orchestral writing bear trace influences of his former mentors in the avant-garde tradition, like Julius Hemphill, Jaki Byard and Muhal Richard Abrams. But A Trumpet in the Morning also prioritizes an amiable, approachable bustle. Moment to moment, it courts your comprehension.
One of several long tracks is Rundowns and Turnbacks, a suite loosely inspired by the Delta blues. One early section makes the most of Jerome Harris' slide guitar, with a chorus of horns — notably Ray Anderson and Curtis Fowlkes on trombone — chattering above. Later in the suite there comes a graceful waltz (This Graceful Waltz), which segues, via some braying cacophony, into soulful elegy ('Didn't Know the Levees Would Break' Blues). It's all episodic but flowing, and the center holds.
Other pieces serve less sprawling purposes, like M Variations (Melody for Madeleine), a swinging idyll that Erhlich first performed with a big band back in 1992, set up here to feature the pianist Uri Caine. And the title track, named after a poem by Arthur Brown, unfolds as a concert piece, beginning in salutary fanfare and ending, 23 minutes later, with something like a solemn valediction.
What happens between those markers is J. D. Parran, who reads the poem (in an impassioned cry) and also provides musical commentary (on bass saxophone). It's a stunning performance, which he'll reprise in a scaled-down version of the piece at the Stone, in Manhattan's East Village, on Friday night. And this time around, Ehrlich — who's in residence at the Stone all week, with a range of groups — will have his own instruments at the ready.
— Nate Chinen
Comments will be moderated. Keep comments relevant to the article. Remarks containing abusive and obscene language, personal attacks of any kind or promotion will be removed and the user banned. Final decision will be at the discretion of the Taipei Times.