In search of good design
New crowd funding Web site CKIE wants to help designers turn their concepts into reality
CKIE focuses on taking designs from a sketch into consumers' hands.
The crowd funding Web site was co-founded by Takashi Yamada, the editor of Yanko Design (www.yankodesign.com), an influential industrial design blog. Since its launch in May, projects featured on CKIE (pronounced seeky) have so far raised a total of US$130,000.
"CKIE really came from the voices of need and frustration expressed by our readers," Yamada says. Yanko Design attracts two million unique hits each month, and he says that its editorial team fields about 20 to 25 inquiries from readers each day asking how to purchase items featured on the site.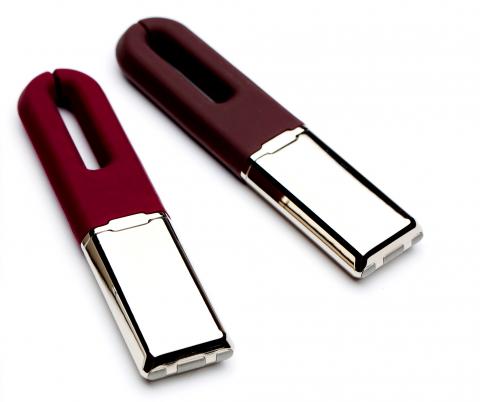 Photo Courtesy of Crave Innovations
"Designers were complaining about how difficult it is to bring a product to life because they do not have the financial resources. The general public was frustrated because they see imaginative design, but are not able to own it," Yamada says. "We created CKIE to bring these two sides together."
The most successful project featured on CKIE to date is the Duet, a discreet USB-rechargeable vibrator that has raised US$90,000 since Aug. 16, far surpassing its original US$15,000 goal. (San Francisco-based Crave Innovations, the Duet's creator, hopes to reach US$100,000 by the time the Duet's funding period ends this Saturday.) Most backers pre-ordered the Duet, which is available in four models, including a luxury edition with a 24-karat gold body.
All CKIE projects are featured on Yanko Design. The Duet also quickly scored mentions on Web sites like Gizmodo, Wired.com and Techcrunch, helping the project reach its initial US$15,000 goal within two days.
Photo Courtesy of Crave Innovations
"Takashi really helped us out by putting us on the front of Yanko Design, reaching out to other publications and saying, 'Hey, do you want to check this out?'" Duet designer Ti Chang (張天怡) says.
Ken Ouyang (歐陽為賢), the founder of Taiwanese lighting company Yantouch (陽泰電子), saw CKIE as a chance for his interactive iPhone dock Black Diamond to gain international exposure. The product is already sold in this country through outlets like Leon's and Web site Pinkoi (www.pinkoi.com).
"It was a marketing tool for us," Ouyang says. "We gained about 60 backers. Most of them were American, but several of them came from other countries as well."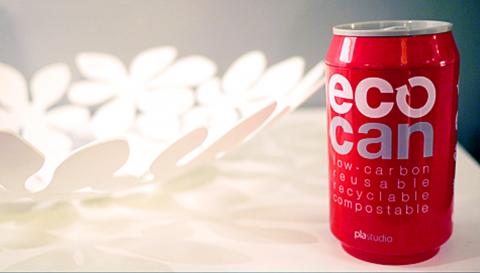 Photo Courtesy of Pla Studio
Being featured on CKIE and Yanko Design, however, does not guarantee success. Of the 20 projects showcased on the site so far, only seven have reached their fundraising goals. Yamada says that although CKIE provides a funding platform and publicity, it is up to designers to create a marketing strategy.
"You need a pitch that will connect emotionally with people and a great proposal with a personal story," Yamada says.
Two or three new fundraising projects will go live on CKIE next month and the Web site's team is currently looking at 40 applications. Designers who wish to feature their products on CKIE must first get a quote from a manufacturer.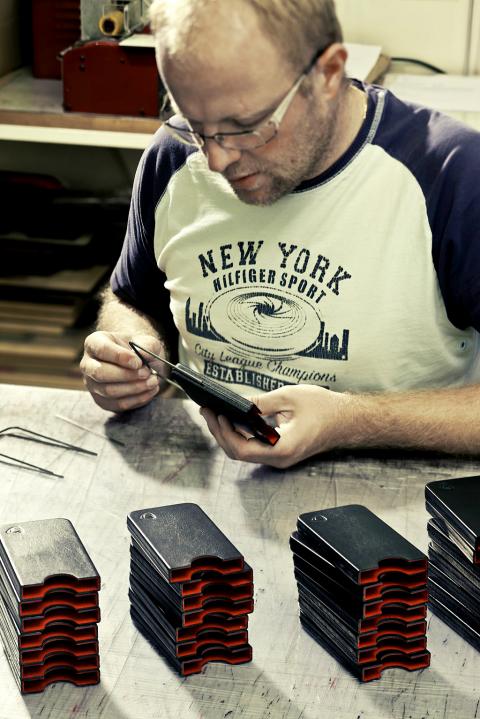 Photo Courtesy of Calypso Crystal
"More often than not, [designers] come in with a pure concept. They have a 3D rendering, but then they are told it is not feasible to manufacture, so they need to keep modifying it. That is to protect ourselves and our investors," Yamada says.
It is also important to offer a reward to potential backers.
"We have to provide a real financial incentive," Yamada says. "The incentive is that you are basically pre-ordering and getting a discount on a product." The Duet's basic model is currently offered on CKIE for US$75, but will retail at US$139.
Photo Courtesy of Deckster
Yamada says the difference between CKIE and other crowd funding platforms like Kickstarter, Indiegogo and Crowdtilt is that it attracts an international audience and gives designers access to advice from Yanko Design's editorial team of industry experts.
Crave Innovations founder Michael Topolovac says the company had originally planned to raise money for the Duet through Kickstarter, but their application was rejected because it is a sex toy. Soon afterward, Topolovac and Chang stumbled upon CKIE.
"CKIE is less about DIY and more design-centric. It ended up being a better fit for us," Topolovac says. "We loved the idea of a community of investors engaged and invested in our success."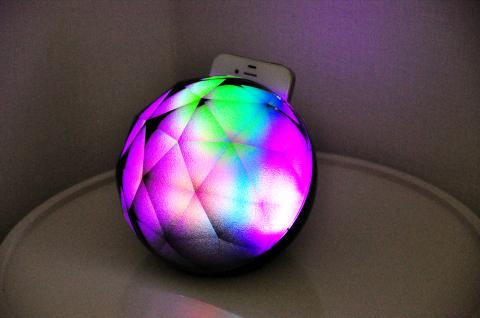 Photo Courtesy of Yantouch
A closer look at some of the projects that have been featured on CKIE:
The Duet by Crave Innovations
Before Chang created Duet's prototype, Crave Innovations interviewed more than 100 women. The company learned that women wanted discreet, quiet, waterproof vibrators and did not want to deal with the hassle of batteries. Based on that feedback, Chang decided to make the Duet USB rechargeable. With its flat profile and sophisticated colors, the Duet resembles a thumb drive (and, indeed, premium models of the Duet offer up to 16 gigabytes of data storage).
Chang's first job as a product designer was creating hairbrushes. Though she quickly grew bored with the task, she was fascinated by the research involved in designing items for women.
"We were finding out the unmet needs of users and translating that into a product," Chang says. She eventually decided to focus on creating sex toys because "sexuality is a hugely important part of the human experience."
The Duet's sleek design was inspired in part by Chang's aversion to sex toys already on the market, many of which are phallic-shaped, produced in bright, cartoon-like colors and made with plastic parts.
The Duet is available in chocolate, black and crimson. Dual motors are encased in silicone and the vibrator's v-shape is designed to provide plenty of surface area to stimulate the clitoris. Most manufacturing is done in Crave Innovation's San Francisco-based machine shop.
Half of the backers who have pre-ordered the Duet through CKIE live outside the US. Most of its international buyers come from European countries like Sweden, Denmark and Germany, but Topolovac and Chang also hope to increase exposure in Asian countries, including Taiwan, where Chang was born. In the US, they hope to sell the Duet through upscale, women-friendly sex toy boutiques like Good Vibrations (www.goodvibes.com) and Toys in Babeland (www.babeland.com).
"We are approaching this as a very elevated brand. We look at it as Apple meets Gucci, that's what we aspire to be," Topolovac says.
The Duet's funding period ends this Saturday at 9pm Pacific Standard Time. Crave Innovations will start shipping Duets to CKIE backers at the beginning of next month.
>> www.ckie.com/project/duet
Black Diamond by Yantouch
The Black Diamond is a spherical iPhone recharging dock that doubles as a nightlight, producing a mesmerizing, shifting spectrum of colors.
"I'd never seen an iPhone dock as cool as this. That's personal, but from a business aspect, the iPhone is a big category, so I wanted to tap into that," Yamada says.
Designer Ken Ouyang started his career as an electrical engineer. He was set to retire after selling several start-ups he had founded, but became interested in lighting design after seeing the LivingAmbiance series by US-based lighting company Philips.
Their products were "high tech and beautiful," Ouyang says. "When I saw them, I thought it would be a good project for the future."
Founded in 2008, Ouyang's lighting design company Yantouch, which is based in Hsinchu and manufactures all of its products in Taiwan, earned a Red Dot Design Award last year for the Jellyfish, an interactive Frisbee-shaped light.
The inspiration for the Black Diamond came to Ouyang after he saw friends using their iPhones as flashlights.
"I thought of turning the iPhone into a projector and creating moods with the light," Ouyang says. The Black Diamond's facets reflect light projected from the iPhone that is controlled by an app created by Yantouch. Its exterior is glossy, but the interior's texture is based on frosted glass.
"The iPhone is a 2D display and the challenge was how to give it a 3D feeling. The frosted interior surface diffuses the light of the iPhone and gives it a three-dimensional feel," Ouyang says.
>> www.yantouch.com
Calypso Case
Handmade by Slovenia-based Calypso Crystal, the Calypso Case for smartphones is built from titanium, covered in soft leather and tastefully ringed with silver, gold or platinum.
>> www.calypsocrystal.com
Deckster
Yamada was attracted to the simplicity and quality of Deckster's design, which enables users to turn their iPod Nano into an elegant wristwatch.
"There were a lot of similar products, but nothing on the high end," Yamada says. Created by Canadian lifestyle design company N-Product, Deckster is crafted from vegetable-tanned leather and has a simple mechanism — users slide their iPod Nano into an aluminum case, which shuts with a patent pending "pop and lock" system.
>> www.deckster.ca
My ECO Can
Shaped like an ordinary aluminum soda can, My ECO Can is actually a reusable beverage container made from poly-lactic acid (PLA), a biodegradable substance that feels like plastic but is derived from renewable resources like cornstarch. My ECO Can is produced by Taipei-based PLA Studio.
>> www.plastudio.com
Comments will be moderated. Keep comments relevant to the article. Remarks containing abusive and obscene language, personal attacks of any kind or promotion will be removed and the user banned. Final decision will be at the discretion of the Taipei Times.