Ten years in the making
Taipei Film Festival focuses on non-mainstream cinema as a way to encourage emerging local talents
was 1998 and audiences were deserting the cinemas. The movie industry slump had prompted the Golden Horse Film Festival (金馬影展) to focus on Chinese-language productions to maintain its global competitiveness. The time didn't bode well for founding Taipei Film Festival (台北電影節, TFF), which focused on younger generations of local filmmakers.
A decade later, 10 local 35mm feature films are vying with each other for the Taiwan Award, the festival's national competition, which includes a cash prize of NT$1 million.
"In the beginning, TFF chose to emphasize independent and non-mainstream cinema to distinguish itself from the Golden Horse Film Festival," festival director Jane Yu (游惠貞) said. "From the way the Taipei Awards competition was designed, the organizers wanted to encourage creativity rather than professionalism. I think it's time we reviewed whether or not we should keep going toward that extreme [as opposed to the professionalism in filmmaking honored by Golden Horse Awards]."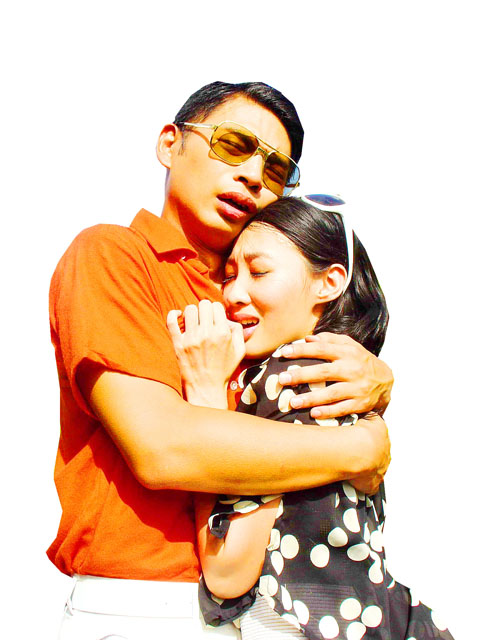 Clockwise from top left: Scenes from The Bubble, Jump, Three Mothers and My Superpower Girl.
PHOTO COURTESY OF TAIPEI FILM FESTIVAL
Around 40 student works from home and abroad are competing in national and international categories, while the New Talent Competition consists of 12 newcomers, the most since the segment's inception in 2005.
GROOMING THE NEXT GENERATION
"Each year, there are two works by a Taiwanese director selected in the competition as we have two guaranteed places as the host country. It's a good way to push local filmmakers onto an international platform," Yu said.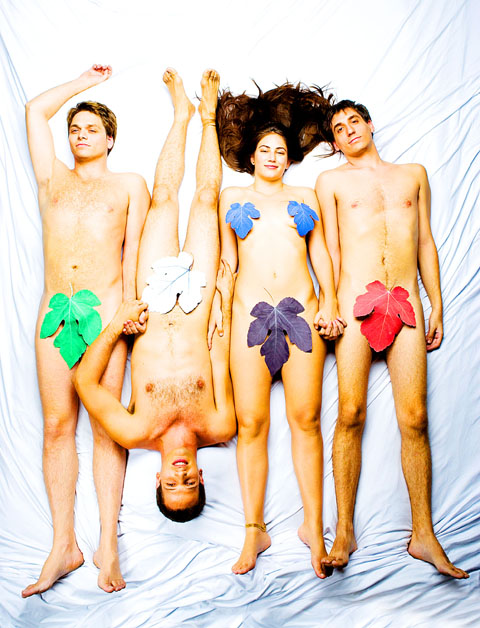 PHOTO COURTESY OF TAIPEI FILM FESTIVAL
Today's young filmmakers have already shown off their first or second 35mm films and have demonstrated a command of cinematic vocabularies while showing sensitivity to commercial concerns. Mutum, for example, is a finely produced piece about the violent adult world as seen through the eyes of a Brazilian boy.
In the City Vision section, which features films related to Jerusalem and Dublin, the focus is not so much on the areas' histories of conflict, but contemporary lives and human dramas observed through the eyes of young filmmakers.
Celebrated Palestinian director Elia Suleiman uses black humor to examine the lives of Palestinians in Israel in Chronicle of a Disappearance and Divine Intervention. Hany Abu-Assad's Rana's Wedding pieces together the chaos and absurdity of life in Israeli-occupied territories through the story of a Palestinian girl who tries to get married in one day amid soldiers, guerillas and suicide bombers.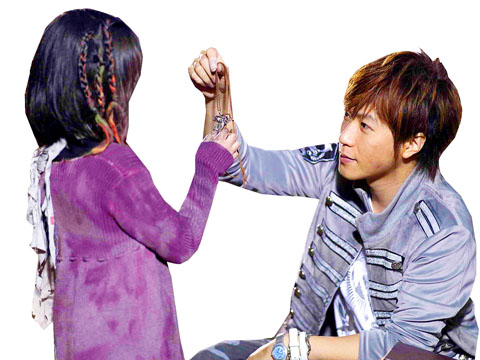 PHOTO COURTESY OF TAIPEI FILM FESTIVAL
Terrorists are seen as real humans in the humorous Paradise Now, a film about two suicide bombers who get lost on their way to Tel Aviv to carry out their would-be deadly mission. They panic and worry about the household chores they have abandoned.
Dublin was selected by festival organizers as an interesting example for the film industry in Taiwan. Being close to the UK both culturally and geographically, the Republic of Ireland experiences an outflow of talent as noted film professionals and directors seek opportunities in Hollywood and the UK.
"It wasn't until the Irish government actively promoted the film industry and the new wave of filmmakers in the 1970s focused on local productions that Irish cinema began to make a name for itself. Hollywood is a big magnet for talent. Though Ireland continues to produce films deeply rooted in local cultures, those movies no longer come from the same provincialism that filmmakers were once afraid to be associated with," Yu said.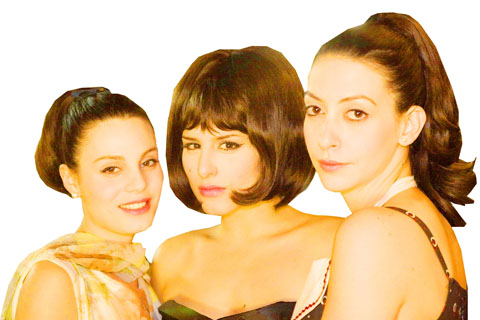 PHOTO COURTESY OF TAIPEI FILM FESTIVAL
Films in the Dublin section reflect the development of the country's film industry. Included on the bill are I Went Down, Disco Pigs and Bloody Sunday, which met with international recognition, and Song for a Raggy Boy, which examines the suffocating educational system that is heavily influenced by Catholicism. Pavee Lackeen — The Traveler Girl, photographer Perry Odgen's debut feature, tells the tale of the poor who live on the fringes of Dublin.
CHINESE CINEMA
TFF also features works by Chinese directors from around the globe. Besides films from Chinese filmmaking luminaries such as Jia Zhang-ke's (賈樟柯) Useless (無用), the festival pays special attention to emerging young filmmakers from southeast Asia. Flower in the Pocket by Malaysia's Woo Ming-jin (吳明金), for example, has been lauded by movers and shakers in the film festival circuit for its raw poetic portrait of two motherless boys.
For film buffs who are reluctant to steer away from the masters, the festival's Selection of City Vision section includes the latest works by Ken Loach, Yoshimitsu Morita, Volker Schlondorff, Emir Kusturica and Canadian eccentric Guy Maddin, whose semi-autobiographic My Winnipeg paints a bizarre image of his home town.
As for the future direction of the festival, Yu said: "Over the past three to four years, there has been a clearly discernable change in the local film industry as a younger generation of filmmakers step out of the shadows. Starting this year, we separated feature-length films from the rest, which lets more experienced professionals compete with each other in separate categories that include the best director, and best actor and actress awards."
Publication Notes
Festival Notes:
What: 2008 Taipei Film Festival
(台北電影節)
When: Today to July 6
Where: Taipei Zhongshan Hall (台北市中山堂), 98 Yanping S Rd, Taipei City (台北市延平南路98號); Taipei Shin Kong Cineplex (台北新光影城), 4F, 36 Xining S Rd, Taipei City (台北市西寧南路36號4樓); Taipei County Auditorium (台北縣藝文中心演藝廳), 62 Jhuangjing Rd, Banciao City, Taipei County (台北縣板橋市莊敬路62號)
Tickets: NT$120 for weekday matinee screenings (before 6pm); NT$200 for weeknight and weekend screenings, available through NTCH ticketing outlets or at www.artsticket.com.tw. Free tickets required for the programs of Golden Lion International and Taiwanese Student Film competitions as well as The Sam Spiegel Film and Television School, Jerusalem
On the net: www.taipeiff.tw
Comments will be moderated. Keep comments relevant to the article. Remarks containing abusive and obscene language, personal attacks of any kind or promotion will be removed and the user banned. Final decision will be at the discretion of the Taipei Times.