Pop stop
It has become an established practice for the fashion community to hand out best-and-worst-dresser lists after each celebrity grand event. But for the Golden Melody Awards (金曲獎) held last Saturday, local pop stars, who mostly dressed in black, all scored Fs on their report cards.
A big disappointment on the red carpet, A-mei (阿妹) aimed for the "bling bling" look by having herself draped with Bvlgari jewelry worth NT$180 million, but her mismatched Dsquared hot pants earned her a drubbing from the fashion critics. Equally undesirable, Penny Tai (戴佩妮) looked like she was carrying a rug in a Gucci black velvet dress and Judy Chiang's (江蕙) custom-made outfit was said to look like a mosquito net.
The nation's new media plaything the Million Star Gang (星光幫) were a last-minute withdrawal from the red carpet; they were to be seen quietly seated downstage as the organizer was afraid that these press magnets would overshadow the event.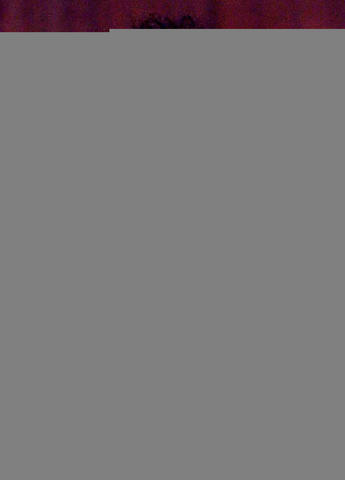 Aspirants for Catwalk's modeling contest put it all out there.
PHOTO: TAIPEI TIMES
As the old saying goes "fame portends trouble for people, just as getting fat portends the worst for a pig" (人怕出名豬怕肥), so it comes as no surprise that these recent media darlings have suddenly been caught in a spiral of negative news as the gang leader Aska Yang (楊宗緯) was found guilty last Friday for forging his ID card to appear five years younger than his real age.
Pop stop readers behold: If you are a woman aged between 15 to 25 with a height of 160cm or more, then here is your chance to work your way up in the glamorous world of modeling. Model agent Catwalk (凱渥) announced its national modeling contest last week that promised to generate a new wave of model fever.
Having a stable of big-ticket beauties such as Lin Chi-ling (林志玲) and Hung Hsiao-lei (洪曉蕾), the ambitions of this modeling agency to become the biggest exporter of belles to the Chinese-speaking world is abundantly clear.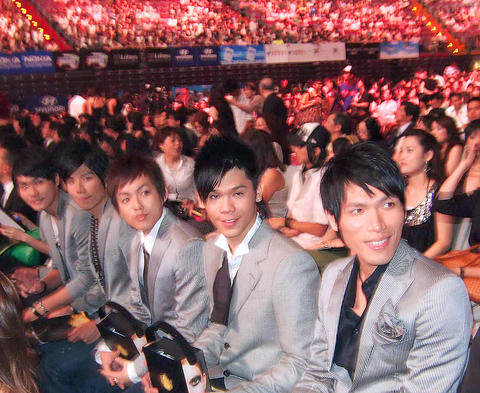 Caught in a media storm, the Million Star Gang sit quietly in the audience seats trying to avoid attention.
PHOTO: TAIPEI TIMES
"From the contest, we will spot not just future models with pretty faces but young promising artists," local fashion godfather Ivan Hong (洪偉明) told the press. The final is scheduled to air on Aug. 18, so remember to tune in for some legs and breasts.
Another attention-grabbing project currently in the works is King of Kung Fu (功夫之王) starring Asian's two mega action stars Jackie Chan (成龍) and Jet Li (李連杰). As Chan's blog revealed, the kung-fu senior accidentally injured Li in the best fight he's had in 16 years. Li was surrounded by Chinese media in a press conference last week asking his opinion on who was the better martial arts master.
"It is Jackie Chan, of course, since I am paid only one tenth of what he gets," Li was quoted as saying.
Ouch, does Pop Stop detect some sarcasm from the usually composed star?
Comments will be moderated. Keep comments relevant to the article. Remarks containing abusive and obscene language, personal attacks of any kind or promotion will be removed and the user banned. Final decision will be at the discretion of the Taipei Times.