Technology Review
AVOID THE DEEP and you HAVE A new CAMCORDER CHOICE
Aspiring Cousteaus can now record all of their undersea adventures on video, provided their adventures don't take them deeper than 1.5m.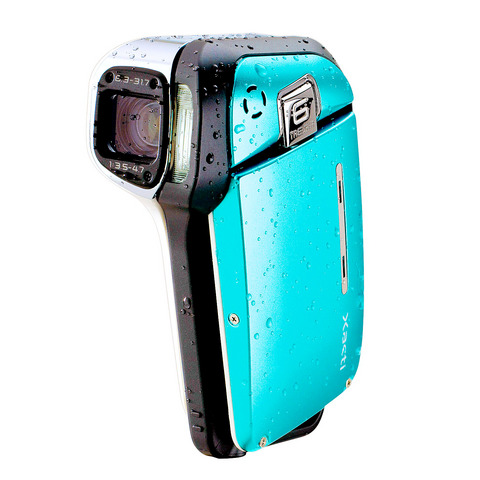 Sanyo's Xacti E1
PHOTOS: NY TIMES NEWS SERVICE
Just in time for swim season, Sanyo is releasing the Xacti E1, which it says is the first camcorder that can record underwater without a special housing. For each gigabyte of memory on an SD card, the Xacti can shoot 75 minutes of video in the MPEG-4 format at 640 pixels by 480 pixels. That means an 8GB SDHC card can hold up to 10 hours of video. Memory cards are not included; the camera comes with 18 megabytes of internal memory.
Sanyo expects the Xacti E1 to be available through online retailers by the middle of this month. A list of sellers will be posted at sanyodigital.com.
The camera is rated waterproof at 1.5m for up to an hour, and it comes with a 5X optical zoom. The 227g video camera comes in blue, white or easy-to-find-on-the-pool-bottom yellow.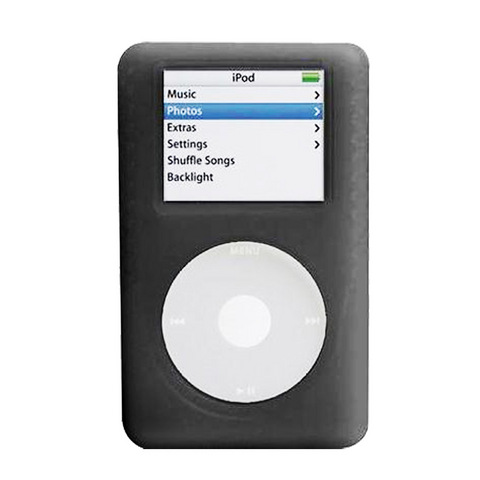 Digital Lifestyle Outfitters' Jam Jacket
The Xacti doubles as a 6-megapixel still camera and records audio in stereo — even if all it picks up is "glub, glub."
A TINY 'GREEN' PC THAT DOESN'T NEED THE DESKTOP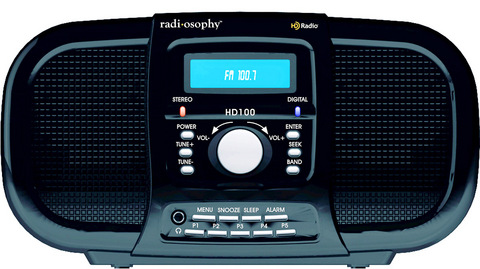 Radiosophy's HD100 receiver
The Enano E2 is a tiny, silent PC with a footprint, and a carbon footprint, that makes most standard-size PCs look like SUVs.
Enano says that thanks to their small size and low-power processors, its 17cm-by-22cm computers offer power savings of up to 70 percent when compared with full-size PCs. Enano also promotes the E2's small size as offering improved efficiency over larger, bulkier PCs and cases. An optional mounting bracket allows the E2 to hang from a flat-screen monitor, removing it from the desktop entirely.
The E2 has an Intel Core 2 Duo processor and up to three gigabytes of memory. There are four USB ports, an Ethernet port, an optional TV tuner and a video-out port for connecting the device to a television. In most configurations the computer includes a DVD reader and burner and up to 300 gigabytes of hard drive space.
Panasonic's Lumix DMC-FX100
Prices for the E2 line, available now at RCS Experience and NewEgg.com, range from US$1,825 for the EX7400U with a 2.16-gigahertz processor to US$1,245 for the 1.67-gigahertz EX5500.
What to do with your bulky old PC? Perhaps recycle the innards and make the case into a nice planter.
A 12-MEGAPIXEL CAMERA THAT DOESN'T MIND LOW LIGHT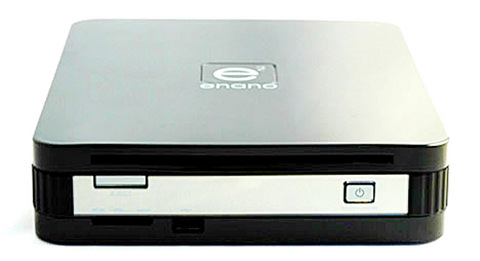 The Enano E2.
It's sad but true: sometimes more megapixels in a camera just means more giant, blurry and generally awful pictures. Luckily the 12-megapixel Panasonic Lumix DMC-FX100 has shake reduction and improved autofocus to sharpen things up.
The FX100 uses a 28 mm Leica lens and built-in image stabilization to prevent blurring while on the move and, thanks to improved control over sensitivity, even in low light. It can shoot at up to ISO 6400, an impressive range for a small camera, and has a 3.6x optical zoom that can actually stretch up to 7x using some digital trickery that modifies the size of the image in the camera.
The camera has a 2.5-inch display screen and is less than an 2.5cm thick. Specialized scene modes include "beach," "pet" and "baby" as well as a new "burst" mode that takes quick high-resolution pictures in almost any situation. The FX100 includes 27MB of built-in memory, enough for about 10 12-megapixel stills, and has an SD memory card slot for adding more. It can also record video at near-high-definition quality.
This camera comes in silver or black and should be available in July, just in time for taking poster-size vacation pictures.
A DIGITAL RADIO THAT doesn't cost the earth
The cost of receiving digital AM and FM signals will drop next week as Radiosophy releases its HD100 receiver for less than US$60 with a rebate. The HD100 pulls in HD Radio signals, a digital format that is broadcast alongside standard radio by more than 1,200 stations in this country. The next least expensive digital receiver is US$160 with a rebate; most start at US$300.
Available at www.radiosophy.com, the HD100 is a 997g compact receiver with built-in speakers. It has a play-through auxiliary input, a headphone jack and an alarm clock. AC power is required.
The radio has an internal AM antenna and a pull-out FM antenna. Both can be replaced with external antennas. Because digital signals are limited to 1 percent of the power of a station's analog transmission, HD receivers often need external antennas for clear sound on far-off signals.
A display screen shows station call letters, song and artist details and — depending on the station — brief updates on traffic, weather, news and sports.
With its low weight, telescoping antenna and ability to play music from devices like iPods, the HD100 might have a place on the beach — as long as there is a cord long enough to reach it.
THE JAM JACKET tames IPODS' UNRULY ORDs
If you carry an iPod around with you, common sense suggests doing what you can to protect it from accidental meetings with hard surfaces or sharp objects. A new protective case from Digital Lifestyle Outfitters does that and adds a twist: cord management.
The Jam Jacket is a textured black silicone sleeve that fits snugly around a 30GB video iPod (or a Nano, for which it comes in clear or black; other versions are in the works). The case's designers opted against shielding the screen, leaving it vulnerable to scratches. But there is no feeling, as with some other iPod cases, of something between your finger and the click wheel — the thin layer of silicone presents virtually no impediment to scrolling and clicking.
The main attraction of the Jam Jacket, which is available at www.dlo.com and from retailers, is a spool on the back that takes up slack in the cord when headphones are worn and provides tidy storage when the player is put away. There are openings to stow the earbuds and the headphone jack.
A protective case can make the difference between life and death for an iPod. The spool helps set the Jam Jacket apart from the pack.
Comments will be moderated. Keep comments relevant to the article. Remarks containing abusive and obscene language, personal attacks of any kind or promotion will be removed and the user banned. Final decision will be at the discretion of the Taipei Times.