Reel News
Hollywood darling Jodie Foster, a former child actress who made a stellar leap to success as an adult, is to direct and possibly star in a drama about US sugar barons, industry reports said.
Foster, 42, who first sprang to worldwide fame three decades ago as a child prostitute in Taxi Driver, has signed on to direct the movie Sugar Kings, being produced by Tribeca Films for Universal Pictures.
The movie, based on a Vanity Fair magazine article, tells the story of a young lawyer who takes on powerful American sugar barons who exploit immigrant sugar cane cutters, industry bible Daily Varity reported.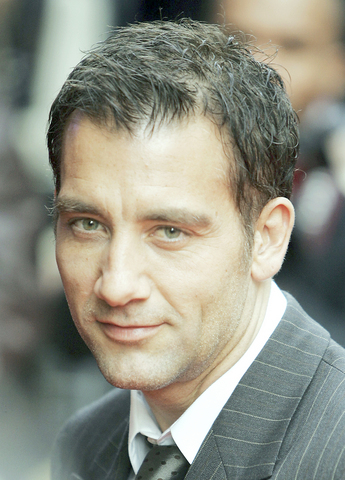 Clive Owen has teamed up with Denzel Washington and Jodie Foster for Flight Plan.
PHOTO: AP
The article focuses on Alfy and Pepe Fanjul, who owned a sugar-manufacturing empire in Florida and are hounded by an attorney who accused the brothers of treating 20,000 sugar cane cutters as slave labor.
The movie will be written by Ned Zeman and Daniel Barnz and will be produced by Jane Rosenthal, who runs Tribeca Films along with screen icon Robert De Niro, Foster's Taxi Driver co-star.
Foster, who has won two best actress Oscars for 1987's The Accused and 1991's Silence of the Lambs, in which she played an FBI investigator, has only acted in one film since 2002, the French movie A Very Long Engagement.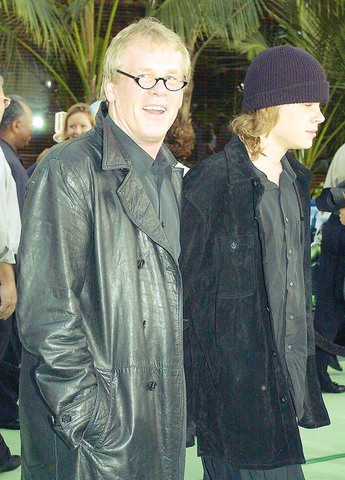 Nick Nolte will be appearing with Cate.
PHOTO: AP
However she is emerging from her quiet period with a roar, having just completed Flight Plan, co-starring Denzel Washington and Clive Owen, for Universal and is currently filming Spike Lee's new movie The Inside Man.
Foster has previously directed four movies including Little Man Tate (1991) and Home for the Holidays (1995).
Nominations for next year's edition of cinema's top honors, the Oscars, will be unveiled just before dawn on Jan. 31, organisers announced Tuesday.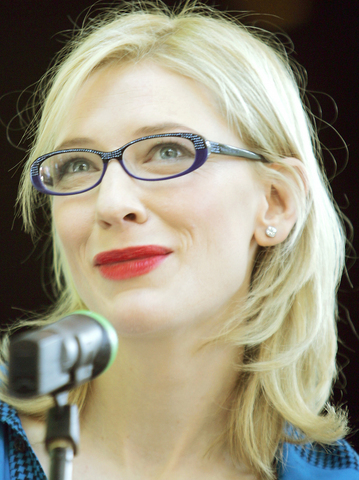 Cate Blanchett is drumming up support for her latest film Tales, at the Toronto International Film Festival.
PHOTO: AP
The Academy of Motion Picture Arts and Sciences revealed the date of the much-anticipated unveiling of nominations for the 78th annual Academy Awards some six months ahead of the early morning event.
Nominees in 24 categories, including best picture, best actress, best actor and best director, will be announced in a brief ceremony that marks the launch of the final straight of Hollywood's awards season.
Ballots will be mailed out to the 5,800-odd members of the Academy on Feb. 8 to allow them to pick the winners of the golden statuettes and the polls close on Feb. 28, officials said.
Oscar bosses announced earlier that cinema's biggest night, the Oscars ceremony, would take place at Hollywood's Kodak Theatre on March 5, 2006.
The glittering ceremony will follow five frenzied weeks of campaigning that will follow the nominations announcement, although organisers have tightened up on campaigning rules for next year.
While the Oscars ceremony was shifted up to February starting in 2003, the ceremony was pushed back by one week to March next year to avoid a televised clash with the Winter Olympic Games, organizers said.
Winning a golden statuette, or even just securing an Oscars nomination, can make a career in movies.
Tales starring Cate Blanchett, Christian Bale, Nick Nolte and Robin Wright Penn is among the movies looking to grab Hollywood's attention at North America's biggest film festival.
Nine additional movies were announced Tuesday for the Toronto International Film Festival, which runs Sept. 8 to Sept. 17. All the films will be seeking distributors at the festival, a prime spot for studios to acquire movies as well as show off key fall releases and Academy Award contenders.
Blanchett stars with Sam Neill and Hugo Weaving in Little Fish, about a woman who becomes involved in a menacing drug deal while trying to raise money to open an Internet cafe.
Harsh Times stars Bale and Freddy Rodriguez as out-of-work pals whose lives spiral downward during a fun-seeking spree in South Central Los Angeles.
Nolte, Aaron Eckhart, Ian McKellen and Brittany Murphy are featured in Neverwas, a drama about a psychiatrist who takes a job at a mental hospital where his father resides.
Wright Penn stars in ``Sorry, Haters,'' about a career woman who develops a relationship with an Arab cab driver (Abdel Kechiche) amid the aftermath of the Sept. 11 attacks.
Also premiering at the Toronto festival: Terry Gilliam's Tideland, the tale of a teen (Jodelle Ferland) who concocts a vivid fantasy life to cope with her hard upbringing. Jeff Bridges and Jennifer Tilly co-star.
Previously announced Toronto films include Gwyneth Paltrow and Anthony Hopkins' Proof, Cameron Diaz's In Her Shoes, Keira Knightley's Pride and Prejudice and Steve Martin's Shopgirl.
Comments will be moderated. Keep comments relevant to the article. Remarks containing abusive and obscene language, personal attacks of any kind or promotion will be removed and the user banned. Final decision will be at the discretion of the Taipei Times.