CPC, Taipower to develop geothermal energy in Yilan
CPC Corp, Taiwan (CPC, 台灣中油) and Taiwan Power Co (Taipower, 台電) are on March 21 to sign a cooperation agreement to harness geothermal energy at Renze Hot Spring (仁澤溫泉) in Yilan County, the Chinese-language Liberty Times (sister publication of the Taipei Times) reported yesterday, citing sources at the Ministry of Economic Affairs.
Under the cooperation plans, CPC would drill one or two wells near the hot spring to conduct tests, the newspaper said, adding that if the tests are successful, the state-run refiner would hand over the project to Taipower, which would be tasked with generating geothermal power.
Given the large number of hot springs in the county, the potential for geothermal energy in Yilan is huge.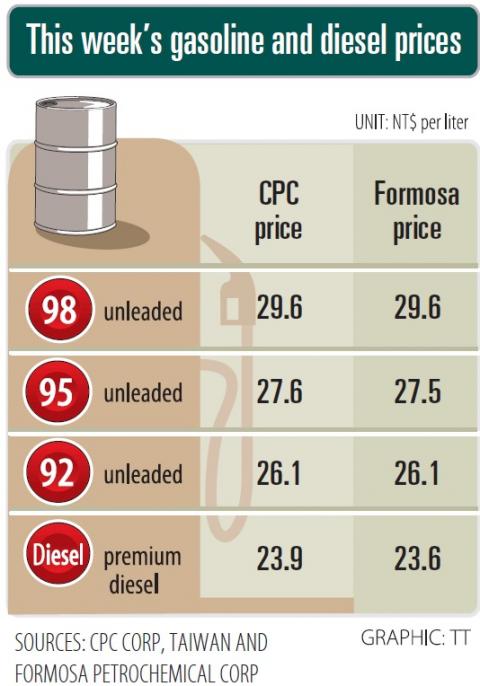 CPC said it selected Renze for the tests after geological evaluation because it has greater potential to develop geothermal energy than other areas in Taiwan.
Moreover, the plots of land on the site in Renze belong to the Forestry Bureau, making the process less costly and time-consuming than if the company were to lease land from private owners, the newspaper said.
CPC has ample experience drilling geothermal wells and in 1981 helped set up a geothermal power plant in the county's Cingshuei (清水) area, which was shut down in 1993 as its generators became less efficient.
Taipower is interested in developing geothermal energy and is simultaneously engaged in a geothermal development project on Green Island (綠島) this year.
The state-run utility has carried out well tests and is on track to build a small geothermal power station capable of generating 200kW of electricity on the island by next year, the Liberty Times said, adding that Taipower plans to build a larger geothermal power plant there capable of generating 40 megawatts of electricity by 2020.
The Bureau of Energy has said that the government's target is to install 200 megawatts of geothermal generation capacity by 2025, as part of the Democratic Progressive Party administration's pledge to establish a "nuclear-free homeland" by that year.
Separately, CPC yesterday announced that it would lower fuel prices this week, as crude oil prices dropped last week after Saudi Arabia lowered its prices for Arab Light sold to Asia and amid a continued increase in US crude oil inventories.
CPC said in a statement that its average crude oil cost fell by US$1.11 per barrel to US$62.41.
That means it is to cut gasoline and diesel prices by NT$0.2 per liter starting today after factoring in the New Taiwan dollar's depreciation of NT$0.011 against the US dollar, the refiner said.
Comments will be moderated. Keep comments relevant to the article. Remarks containing abusive and obscene language, personal attacks of any kind or promotion will be removed and the user banned. Final decision will be at the discretion of the Taipei Times.