'Miss Colonia' challenges Mexican beauty standards
Edith Aguirre, a dance teacher and single mother of African descent, has been crowned "Miss Colonia" in a pageant that celebrates the beauty and talent of women from the lower-class neighborhoods of the Mexican Gulf coast port of Veracruz.
Fighting against standards of appearance developed over decades, contestants' skin tone in the Miss Colonia pageant is darker than that usually seen on stage in Mexico, reflecting Veracruz's long history of former slaves and escaped slave communities.
The pageant was organized by the Factoria nightclub and featured 32 entrants who competed over the course of nine weekends. All are from the poorer neighborhoods of the port city.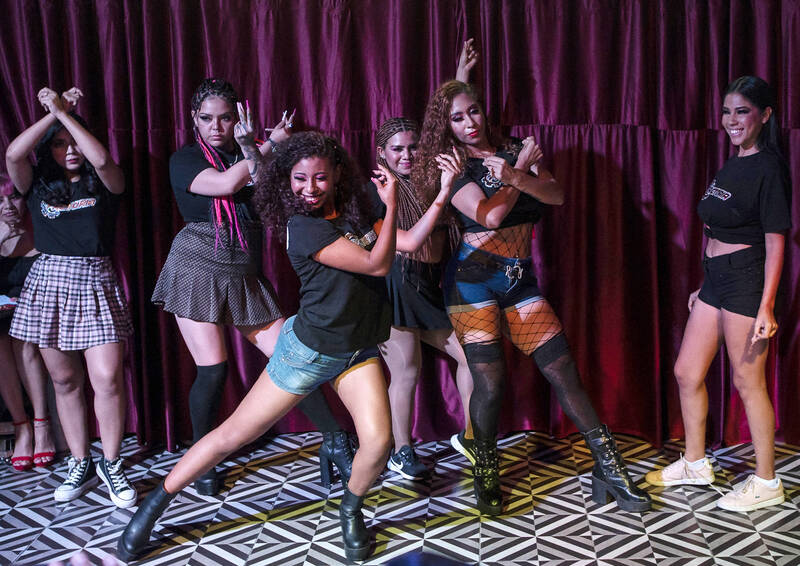 Contestants perform during the semi-finals of the first Miss Colonia pageant in Veracruz, Mexico, on Sunday.
Photo: AP
Radio host Eduardo "El Toper" Cureno explained how the call for pageant participants was announced.
"We made it clear when they signed up — there was no weight limit, no height or color requirement," Cureno said. "The only requirements were the neighborhood... We wouldn't accept people from gated communities or apartment buildings. Factoria wanted it to be the lower middle class."
The contestants performed the standard runway routine, but also demonstrated their talents, ranging from boxing and dancing to singing. They answered questions on controversial topics of the day.
According to the original plan, even the prizes were to be of a different kind — winners were to get their light, power and water bills paid.
However, sponsors stepped up among local businesses to provide cash prizes, and even a trip to Guadalajara and spa treatments to the winner.
Organized largely on social media to coincide with International Women's Day, the pageant was also a way to highlight Veracruz state's deep problem with violence against women.
The winners, Aguirre and Krishna Torres, impressed the judges with the breadth of their talent.
Krishna demonstrated Zumba exercise routines and boxing, while Aguirre mixed classical ballet with reggaeton.
They want to give back to their communities.
Aguirre has offered to give free dance classes and Torres free boxing lessons to people in their neighborhoods.
"We are in a new era," Aguirre said. "It's not like before, with all skinny women, all white. What is important is what you have inside you, the feelings, talent and charm."
Comments will be moderated. Keep comments relevant to the article. Remarks containing abusive and obscene language, personal attacks of any kind or promotion will be removed and the user banned. Final decision will be at the discretion of the Taipei Times.