Official warns against eating cannabis-derived gummies in Japan
The Taiwan-Japan Relations Association on Tuesday warned travelers against consuming gummies made with a compound partially derived from cannabis, as Tokyo is planning to ban the substance on Dec. 2 following health complaints from consumers.
Earlier this month, officials inspected an Osaka candy maker after more than 20 people fell ill from eating gummies it produced, NHK reported.
The candies were advertised as containing hexahydrocannabihexol (HHCH), a semi-synthetic cannabinoid compound that is not regulated in Japan.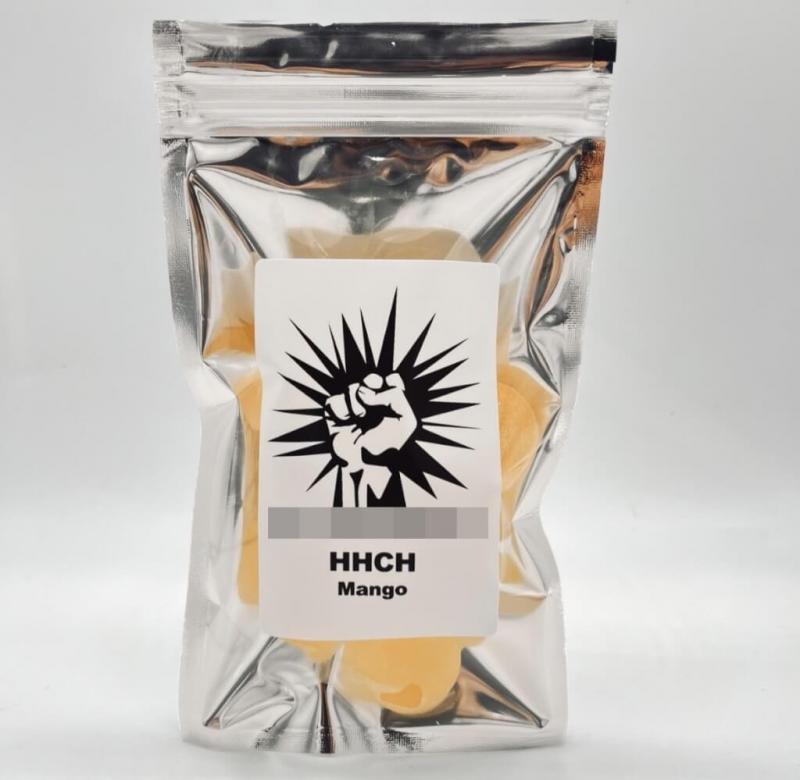 Gummies by an Osaka manufacturer claiming to contain a compound partially derived from cannabis is pictured in an undated photograph.
Photo from the manufacturer's Twitter via CNA
Government narcotics agents this week raided the company's office and factory, and it has been ordered to halt production of the product until analysis is completed, NHK reported.
The Japanese Ministry of Health, Labor and Welfare on Tuesday said it plans to add HHCH to its list of controlled substances as early as Wednesday, with the ban likely to take effect by Dec. 2.
Association Secretary-General Fan Chen-kuo (范振國) later in the day told a news conference that the association was recently contacted by someone who lost contact with their family member traveling in Japan.
The association discovered that the traveler had eaten the HHCH candy and reported symptoms including vomiting and convulsions, Fan said, adding that the traveler has recovered after receiving medical assistance.
Fan advised travelers to Japan to avoid purchasing or consuming the candy for health and legal reasons.
Comments will be moderated. Keep comments relevant to the article. Remarks containing abusive and obscene language, personal attacks of any kind or promotion will be removed and the user banned. Final decision will be at the discretion of the Taipei Times.