Taiwanese author Lin Wen-yue dies in US at age 89
Taiwanese author, academic and translator Lin Wen-yue (林文月) passed away in the US on Friday morning, the Taipei Chinese Center of PEN International said in a statement on Facebook yesterday.
She was 89.
Lin, who was born on Sept. 5, 1933, in Shanghai and moved to Taiwan when she was about 14, dedicated her life to literary research, translation, writing and art, the center said.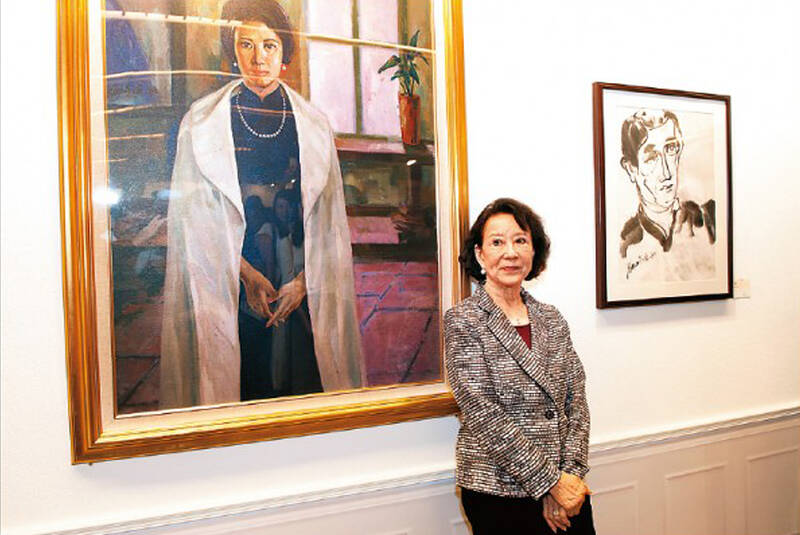 Taiwanese author, academic and translator Lin Wen-yue is pictured in an undated photograph.
Photo courtesy of Trend Education Foundation
She was an expert in Chinese "six dynasties" literature and Sino-Japanese comparative literary research, said the center, of which Lin was a member.
She translated important works of Japanese literature, including The Tale of Genji (circa 11th century), often described as the world's first novel, as well as The Pillow Book of Sei Shonagon (circa 11th century).
Her writing is considered a model of contemporary Chinese prose, while her narratives won several awards and were selected as teaching materials in text books for junior and senior high schools, the statement said.
For example, A Year in Kyoto (京都一年) and Raining in Florence (翡冷翠在下雨), are part of school curricula, it said.
"Her writing is clear and smooth, and her style rich," author Pai Hsien-yung (白先勇) once said.
Yang Tsung-han (楊宗翰), an assistant professor in the Department of Chinese Literature at Tamkang University and the center's secretary-general, said that one of Lin's prose works, A Lifetime in Chinese Literature, inspired "everyone who studies Chinese literature."
While some people would call Chinese literature a useless subject, Lin inspired those who study in the field to find their own place in the world, Yang said.
Lin earned bachelor's and master's degrees in Chinese literature at National Taiwan University (NTU), and started her teaching career at NTU while studying for her master's in 1958.
In 1969, she studied at Kyoto University's Institute for Research in Humanities as a foreign researcher for a year.
Lin retired from NTU in 1993 and moved to the US. She continued to work in the field of literature, translation, writing and art.
Comments will be moderated. Keep comments relevant to the article. Remarks containing abusive and obscene language, personal attacks of any kind or promotion will be removed and the user banned. Final decision will be at the discretion of the Taipei Times.