China 'interfered' with Argentina relations
Taiwan would have established formal relations with Argentina long ago if not for China's interference, Vice Minister of Foreign Affairs Alexander Yui told US-based Spanish-language online news outlet Infobae in an interview published on Tuesday.
Beijing has left behind a string of unfulfilled promises in Latin America, including pledges to build the Grand Nicaragua Canal and airports, docks, ports and industrial zones in El Salvador, he said.
Meanwhile, Brazil, Argentina, Chile, Mexico and other countries enjoy pragmatic and improving relations with Taiwan based on cooperation on the economy, culture, technology and science, he said.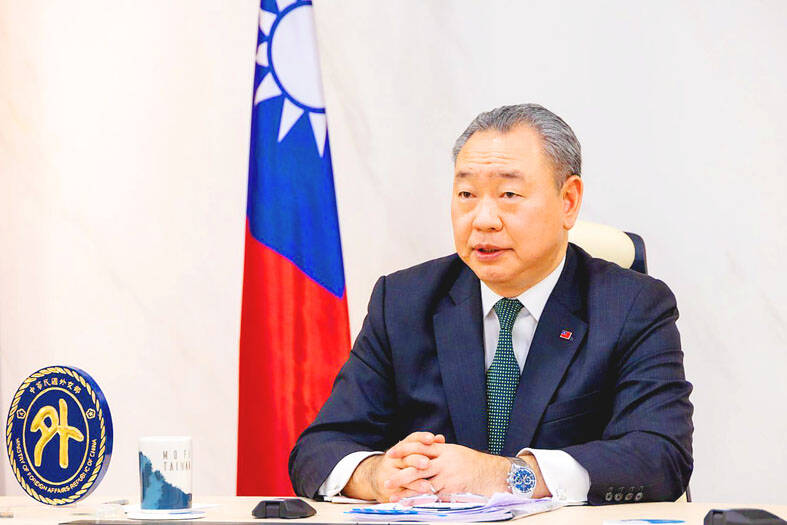 Vice Minister of Foreign Affairs Alexander Yui is pictured in an undated photograph.
Photo courtesy of the Ministry of Foreign Affairs
While Taiwan is "happy to live and let live," China demands that others cut ties with Taiwan before forming a diplomatic relationship, Yui said.
The Russian invasion of Ukraine has allowed the international community to see the danger of war in Taiwan, over which China has never abandoned ambitions of conquest, he said.
China's courting of Honduras is emblematic of its efforts to isolate Taiwan, he added.
As Honduras moves away from Taipei, other countries are moving closer, he said, citing recent visits to Taipei by delegations from Germany, the UK, the Czech Republic, Paraguay, Romania and North Macedonia.
Taipei's international policy cannot be construed as provocative when China seeks to claim Taiwan as its own, Yui said, adding that Beijing's behavior is similar to Argentina demanding that Uruguay become one of its provinces.
Yui said that Taiwan is the first line of defense for freedom and democracy against the threat posed by Chinese hegemony, and occupies a key position in global technology supply chains and maritime communications.
A war over Taiwan would have repercussions even greater than the conflict in Ukraine, he added.
Taiwan's advanced chip technology falling to China would pose a grave threat to democracies, and supply shortages caused by a large conflict would wreak havoc on the world economy, Yui said.
"The clock would stop," he added.
Infobae is one of the world's most widely read Spanish-language news platforms, and has 100 million readers in Latin America alone, the Ministry of Foreign Affairs said in a statement yesterday.
Comments will be moderated. Keep comments relevant to the article. Remarks containing abusive and obscene language, personal attacks of any kind or promotion will be removed and the user banned. Final decision will be at the discretion of the Taipei Times.