Executive Yuan rejects I-Mei boss' criticism of FDA
LOOSE LIPS? Kao Chih-ming sent a petition last week that accused the FDA of leaking information about an inspection of its Taiwan factories to Chinese customs authorities
The Executive Yuan on Saturday rejected an accusation by I-Mei Foods Co general manager Kao Chih-ming (高志明) that the Food and Drug Administration (FDA) had hurt the company's sales in China by telling Chinese authorities about irregularities in I-Mei products.
Executive Yuan spokesman Sun Lih-chyun (孫立群) said Premier Mao Chi-kuo (毛治國) had received a petition from Kao earlier in the week complaining that the FDA's action had made it harder for I-Mei exports to clear Chinese customs.
The FDA denied the accusation, saying it did not give its Chinese counterpart any information on recent food inspection at I-Mei factories, during which nine-year-old pre-packaged Lunar New Year meals were discovered.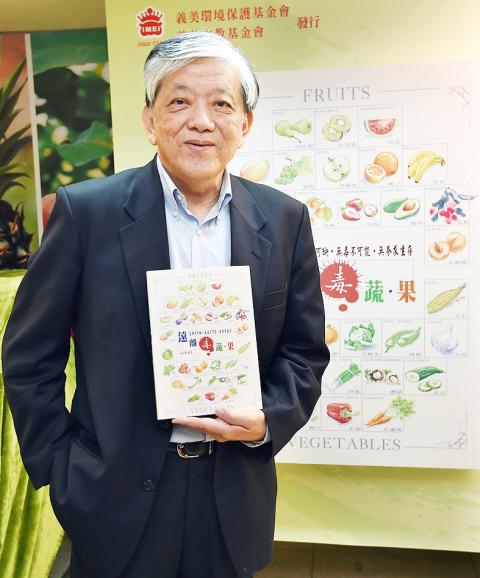 I-Mei Foods Co general manager Kao Chih-ming holds up a book at a news conference on June 6 in Taipei.
Photo: Liao Chen-huei, Taipei Times
Those past-expiration date items were not for export and were definitely not being sold to China, a FDA spokesman said on Friday. The Straits Exchange Foundation and China's Association for Relations Across the Taiwan Straits signed an agreement in 2008 to notify each other of information concerning food safety related to cross-strait trade.
Kao presumed that Chinese customs had received reports from the FDA on the July 2 and July 3 inspections, because I-Mei received a letter from Chinese authorities on July 5 that said I-Mei products were not allowed to clear customs because of quality problems.
Sun said that after checking with the FDA, the government was sure that it had nothing to do with I-Mei's problems with Chinese customs.
The Cabinet also regretted that Kao blamed the government, Sun said.
The FDA said its inspectors accidentally found the outdated Lunar New Year dishes while conducting a regular check on non-alcoholic beverages at I-Mei factories.
Kao's suggestion that the FDA might have had a political motive in releasing its inspection reports to the media immediately after the incident was unacceptable, Sun said.
I-Mei's image suffered another blow last week when a woman in Beigang, Yunlin County, found dead worms and eggs in a pack of I-Mei chocolate-coated raisins she bought.
An I-Mei spokesman said the company reclaimed the package and sent it to food inspection authorities to determine the source of contamination.
Kao has been a vocal critic of the government's handling of several food safety scandals that have erupted in recent years.
He said in December last year that changes to food laws in response to the scandals had increased the penalties, but failed to educate the public or small businesses about food safety, and he urged the premier to help restore Taiwan's reputation as a food kingdom.
Comments will be moderated. Keep comments relevant to the article. Remarks containing abusive and obscene language, personal attacks of any kind or promotion will be removed and the user banned. Final decision will be at the discretion of the Taipei Times.