University president paid his way by writing fiction
NOVEL PURSUIT Liu Chao-hsuan, new head of the private Soochow University, wrote martial arts fiction in his youth and this income helped fund his education
It is not surprising to learn that university presidents publish academic papers or get involved in extensive field research prior to becoming heads of higher education institutes. But how often does one hear of a university president who also used to write martial arts fiction? \nNow, students at Soochow University can add this interesting fact when introducing their new school president to their friends at other schools, as Liu Chao-hsuan (劉兆玄) earlier this month assumed the post as head of the private university. \nLiu wrote his first martial arts fiction at the age of 16. \n"That was long time ago, I was then just a high school sophomore," said the 61-year-old Liu of his youth, during which he had written several pieces of martial arts fiction under the pseudonym Shan Kuan Ding (上官鼎). \nAccording to an excerpt from writer Lin Hui-feng's (林慧峰) Liu Chao-chuan's encounter with the Martial Arts (劉兆玄的一段武俠緣), Liu first tried his hand at writing martial arts fiction when he was in high school. A publisher in urgent need of a writer had advertised for people to help out with publishing martial arts fiction because the original author had abruptly left. \n"My brother and I read and finished all the martial arts fiction they had on the bookshelf, and couldn't get enough of it. So we decided to try and write our own ? that was what got me started in writing martial arts fiction," said Liu, who was born in Hunan, China. \nWhile the novels were all a group effort by him and his two brothers Liu Chao-li (劉兆黎) and Liu Chao-kai (劉兆凱), Liu was the primary author. \nAmong his well-known works are Lonely Sword (孤 劍), Valley of Quicksand (沉沙谷) and Flying Dragon in the Sky (青 天 飛 龍). \nThe income he received from writing helped Liu pay for his college education. He ceased writing when he went abroad in 1967 for further education. \nHolding a degree in chemistry from National Taiwan University, Liu taught at National Tsinghua University after returning to Taiwan with a PhD in Chemistry from Canada's University of Toronto. \nAfter years of teaching, he took up the post as president of National Tsinghua University in 1987, a position which he held until 1993 when he became Minister of Transportation and Communications in the then Chinese Nationalist Party (KMT) government. \nDuring his decades-long public service career, Liu in 1996 served as deputy director of the Cabinet-level National Science Council and also served as chairman of the Monte Jade Science and Technology Association of Taiwan. \nHe was vice premier from 1997 to 2000, during which time he acted as convener of the Executive Yuan's education reform task force in 1998 and was executive director of the Cabinet-level earthquake reconstruction task force in 1999. \nWith this task force, Liu was in charge of relief efforts in the wake of the devastating earthquake that hit the nation on Sept. 21 that year, claiming more than 2,000 lives and injuring 8,712. \nAlong with other Cabinet-level officials, Liu lost his post in March 2000 when President Chen Shui-bian (陳水扁) won the election. \nLiu subsequently went back to teaching at National Tsinghua University and is vice president of the National Research Institute, a KMT think tank. \nStating that he had resigned from the think tank's vice presidential post, Liu added that he had also declined further nomination when his term as a member of the KMT's Central Standing Committee expired earlier this month. \n"I am now going to focus on education with all my heart and might," Liu said. \nLiu Yuan-chun (劉源俊), former president of Soochow University, said that Liu Chao-hsuan chose to become president of the private university because he felt he could achieve more in a private academic institute. \nNoting Liu's extensive administrative experience in serving in academic and governmental posts, former Minister of Education Mao Kao-wen (毛高文) commended Liu's academic and administrative proficiency and spoke with high regard for Liu's ability "to lead Soochow to a higher level." \nLiu said that improving the quality and professionalism of teachers would be his priority at Soochow, stressing that the higher education institute must keep up its standards in teaching to inspire students to learn and explore. \nLiu said that he aims to lead Soochow to become a first-class university "where enrolment would be tantamount to walking into a mountain full of treasure that they would not leave empty-handed."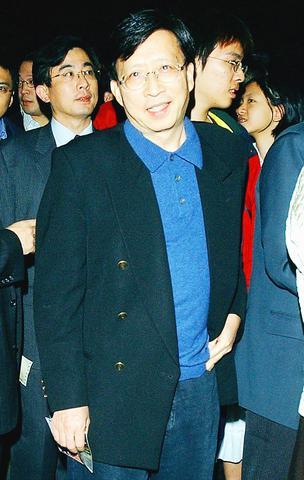 Liu Chao-hsuan, new president of Soochow University.
PHOTO: GEORGE TSORNG, TAIPEI TIMES
Comments will be moderated. Keep comments relevant to the article. Remarks containing abusive and obscene language, personal attacks of any kind or promotion will be removed and the user banned. Final decision will be at the discretion of the Taipei Times.