Forgotten first lady served as model traditional wife
LOW PROFILE The Russian-born Faina Epatcheva Vahaleva was content to stay at home with her family and out of husband Chiang Ching-kuo's political affairs
Faina Epatcheva Vahaleva (蔣方良), widow of the late former president Chiang Ching-kuo (蔣經國), celebrated her 87th birthday quietly on Thursday. \nBorn on May 15, 1916, in a mountainous area in the Russian city of Sverdlovsk (now Ekaterinburg), Vahaleva was first lady from 1978 to 1988, when Chiang Ching-kuo, the son of Chiang Kai-shek (蔣介石), served as Taiwan's president. \nThough becoming a member of what was then China's most powerful family at a young age, Vahaleva had never attracted as much media spotlight as other members of the family. In the period of more than half-a-century since she set foot in Taiwan after Chiang Kai-shek's KMT government fled in 1949, the public's impression of the former first lady was ambivalent. The public knew that she was Chiang Ching-kuo's Russian wife and the mother of four children. But apart from that, her life and what kind of a person she was remained as mysterious as highly guarded intelligence secrets. \nUnlike the lonesome, melancholy and feeble person that the public saw in her during her rare public appearances, young Vahaleva was extroverted, passionate and enjoyed outdoor activities. She was also an active and outspoken member of the Soviet Union's Communist Youth League. \nOrphaned at young age, she was raised by her elder sister, Anna. After graduating from a training school for workers, she and her sister both landed jobs in the Ural Heavy Machinery Plant in 1932. In 1933, she became acquainted with Chiang Ching-kuo and they were married on March 15, 1935. \nIn October 1925, Chiang Ching-kuo went to study in Moscow at the age of 15. Chiang Kai-shek's countenance was believed to have been aimed at securing political interests and cementing ties with the Soviets. But as relations strained between Chiang Kai-shek and the Soviets, Chiang Ching-kuo's life in the communist country suffered. \nThe complexity of politics was beyond Vahaleva's control but she stood by Chiang Ching-kuo to endure the economic hardship, becoming his soul mate and only source of support in Russia. When the plant discharged Chiang Ching-kuo from his duties under the communists' order in September 1936, Vahaleva was, for six months in 1936 and 1937, the bread-winner of the family, supporting her husband and their son, Alan (蔣孝文). \nFollowing the Sian Incident (西安事變) of December 1936, Soviet leader Josef Stalin finally granted Chiang Ching-kuo his request to return to China. \nWarmly received by Chiang Kai-shek and his wife Soong Mayling (宋美齡), Vahaleva was sent with Chiang Ching-kuo back to his hometown of Hsikou, Chekiang, to live with Chiang Ching-kuo's mother, Mao Fu-mei (毛福梅) and to learn Chinese. But because she was surrounded by people who spoke the local Ningbo dialect, she just learned to speak the dialect instead of Mandarin. Notwithstanding the language and cultural barriers, Vahaleva made efforts to adapt herself to her new role and the strange environment. She got along well with Mao but was not spoiled by comfort. Instead of relying on servants and maids, she insisted on doing the cooking and housework herself like traditional Chinese housewives. Their neighbors often saw her doing the family laundry or going shopping by bike. \nThroughout Chiang Ching-kuo's decades-long political career, it was only during their time in southern Kiangsi that Vahaleva played a somewhat active part in Chiang Ching-kuo's public life. \nIn the spring of 1938, Chiang Ching-kuo was sent by his father to serve as an administrative officer in southern Kiangsi as part of his leadership training. He soon earned the reputation of having the audacity to challenge corrupt KMT officials and for hard work. He enjoyed mingling and exchanging views with young people. He often invited his colleagues and friends to his rather ordinary house where Vahaleva played hostess to the guests. \nChiang Ching-kuo, then young and energetic, was ambitious in pursuing his political career. As the positions he was assigned to were not yet sensitive in nature, he encouraged Vahaleva to assist with his job and she enjoyed engaging in the tasks to which Chiang Ching-kuo assigned her -- mostly related to women's and children's welfare. \nBut while Vahaleva's years in southern Kiangsi were some of the most colorful and fulfilling in her married life, she was deeply hurt by her husband's infidelity. Among Chiang Ching-kuo's numerous confirmed and unconfirmed extramarital relationships, one of the most noted was his affair with one of his assistants, Chang Ya-jo (章亞若). Chang gave birth to twin boys, John Chang (章孝嚴) and Chang Hsiao-tzu (章孝慈), in 1943. \nThough the affair ended following the sudden and mysterious death of Chang Ya-jo in 1943, it nonetheless cast a shadow over the family for decades. Chiang Ching-kuo had never admitted any rumors concerning his much speculated extramarital relationships, and Vahaleva never publicly spelled out her feelings about the betrayal. But handling relations between the Chiang family and Chiang Ching-kuo's two illegitimate sons was a thorny issue for family for decades. \nThe way Vahaleva resigned herself to her husband's infidelities -- similar to how Chiang Ching-kuo's mother dealt with Chiang Kai-shek's countless extramarital relationships and eventual marriage with Soong -- exemplified how thoroughly she had internalized the traditional role of a Chinese wife. \nMore recently, media hype over the legal recognition of the Chang brothers as offspring of the Chiang family hurt Vahaleva. \nVahaleva's role as first lady was like no other in Taiwan's history. Partly because of the political sensitivity associated with her foreign origin and partly because of Chiang Ching-kuo's prohibition of her intervening in political affairs, Vahaleva never really performed the ceremonial role that a first lady has traditionally been assigned. \nFurthermore, her stature as first lady paled even more when compared with the influence of her legendary mother-in-law, Madame Chiang. Soong Mei-ling's assertiveness and dominance both within the Chiang family and over Taiwan's political scene under the KMT's authoritarian regime was such that she became "the ever-lasting first lady." \nBut the lack of public exposure and fame didn't seem to bother Vahaleva much. She managed to repress her feelings for her homeland for decades and endured severing all ties with Russia. She was content to be an average housewife and surrounded by her husband and children. \nVahaleva's humble wish was shattered, however, by the death of Chiang Ching-kuo on Jan. 13, 1988, soon followed by the death of their three sons -- Alan in April 1989, Hsiao-wu (孝武) in July 1991 and Hsiao-yung (孝勇) in December 1996. The whole family is survived by five widows. \nWith health problems worsening, Vahaleva became withdrawn and shut herself away in her empty Chihei residence in Taipei's suburban Taichih district. \nVahaleva's only daughter, Hsiao-chang (孝章), and her grandchildren reside in the US. According to some of Chiang Ching-kuo's former subordinates who paid her a visit last month, Vahaleva seemed in good spirits and was looking forward to seeing her great grandchildren in the summer. \nIn her own resilient and low-profile way, Vahaleva has served as a unique model for the women of the Chiang family -- to stand quietly and firmly by their husbands and sacrifice themselves for the family's sake -- just like what traditional Chinese society expects of a wife and a mother.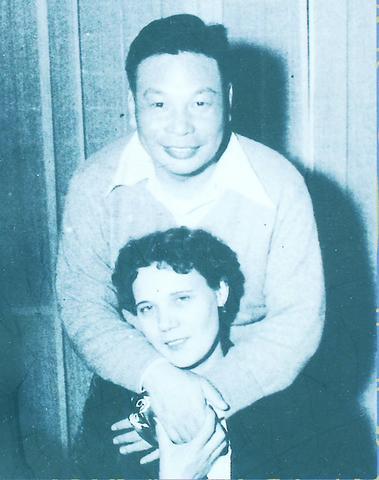 Former first lady Faina Epatcheva Vahaleva with her husband and former president Chiang Ching-kuo.
PHOTO: COURTESY OF CHINA TIMES PUBLISHING COMPANY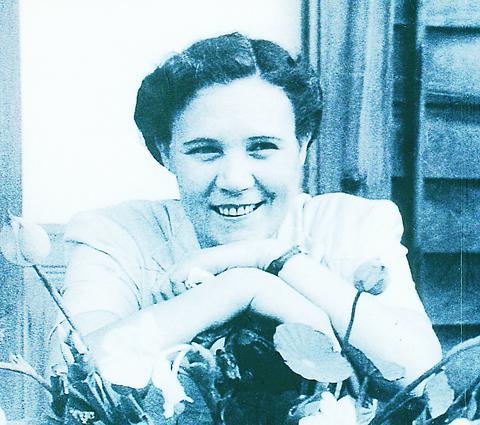 Former first lady Faina Epatcheva Vahaleva.
PHOTO: COURTESY OF CHINA TIMES PUBLISHING COMPANY
Comments will be moderated. Keep comments relevant to the article. Remarks containing abusive and obscene language, personal attacks of any kind or promotion will be removed and the user banned. Final decision will be at the discretion of the Taipei Times.