Simona Halep to appeal four-year doping ban
Former world No. 1 Simona Halep has been given a four-year suspension from tennis for two doping offenses, the International Tennis Integrity Agency (ITIA) said on Tuesday.
The 31-year-old Romanian has been provisionally suspended since October last year after testing positive for the blood-boosting substance Roxadustat at last year's US Open.
In May, the two-time Grand Slam singles champion was charged with a second anti-doping breach relating to irregularities in her Athlete Biological Passport (ABP).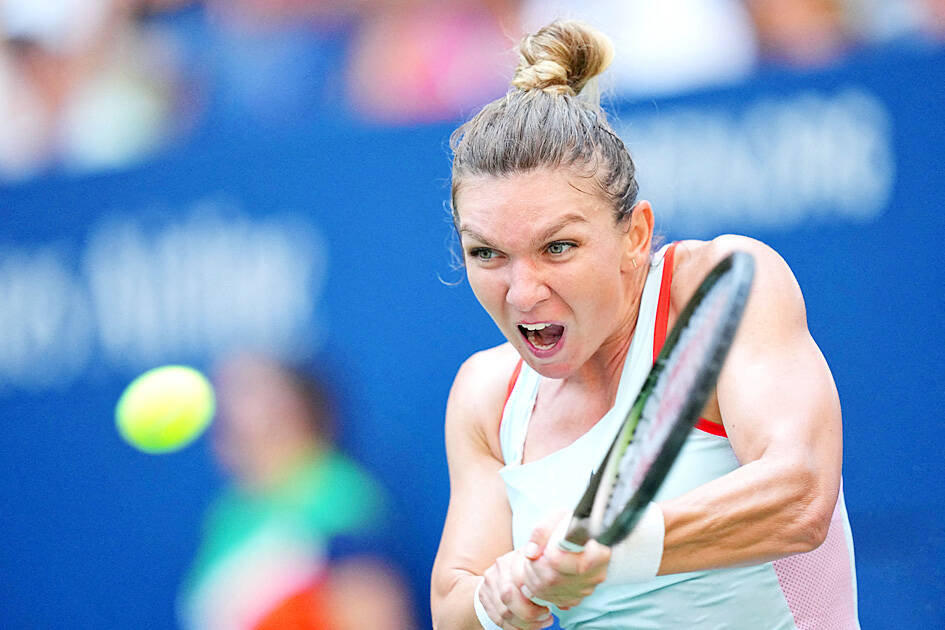 Romania's Simona Halep returns to Ukraine's Daria Snigur during their US Open women's singles match at the USTA Billie Jean King National Tennis Center in New York on Aug. 29 last year.
Photo: Danielle Parhizkaran-USA Today
Both charges have been upheld by an independent tribunal.
Halep would not be able to play professional tennis again until Oct. 6, 2026.
However, soon after the ITIA statement was released, Halep said she would appeal the decision.
"Today [Tuesday], a tribunal under the tennis anti-doping program announced a tentative decision in my case. The last year has been the hardest match of my life, and unfortunately my fight continues," she said.
"I have devoted my life to the beautiful game of tennis. I take the rules that govern our sport very seriously and take pride in the fact I have never knowingly or intentionally used any prohibited substance," Halep said. "I refused to accept their decision of a four-year ban. I intend to appeal to the Court of Arbitration for Sport."
An independent tribunal, which heard evidence from Halep, met in London on June 28 and 29.
On Monday, the tribunal — which also heard evidence from scientific experts and sifted through about 8,000 pages of evidence — said it had found Halep had committed intentional violations under tennis's anti-doping program.
One of these was the use of Roxadustat discovered in her urine sample at last year's US Open, with the other breach based on collection and analysis of 51 blood samples provided by Halep as part of the ABP program.
Halep has said experts found she had accidentally taken a contaminated supplement, which can be used legitimately to treat anemia.
However, the ITIA on Tuesday said that while the tribunal accepted Halep had taken a contaminated supplement, they also "determined the volume the player ingested could not have resulted in the concentration of Roxadustat found in the positive sample."
Comments will be moderated. Keep comments relevant to the article. Remarks containing abusive and obscene language, personal attacks of any kind or promotion will be removed and the user banned. Final decision will be at the discretion of the Taipei Times.