Lakers hope LeBron James decides to stay
The Los Angeles Lakers hope LeBron James will decide to continue his career after he recovers from the difficult end to their season.
James on Tuesday did not meet with media the day after the top scorer in NBA history said he needed time to think about his basketball future following the Lakers' elimination from the Western Conference Finals.
The 38-year-old James has skipped his team's post-season media exit interviews before, but his decision on Tuesday left Lakers fans hanging about his intentions with his enigmatic comments following a four-game sweep by the Denver Nuggets.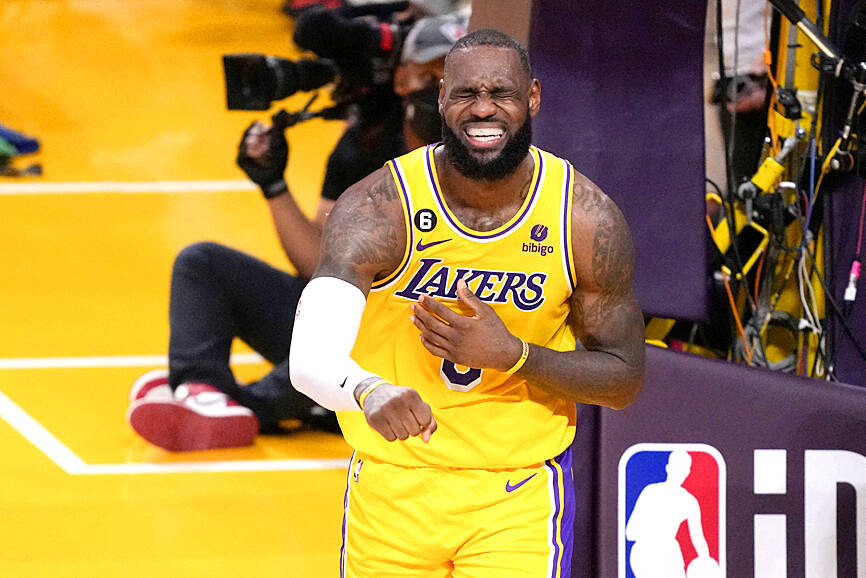 The Los Angeles Lakers' LeBron James reacts to a play against the Denver Nuggets in Game 4 of the NBA Western Conference Finals at Crypto.com Arena in Los Angeles, California, on Monday.
Photo: Kirby Lee-USA TODAY
General manager Rob Pelinka and coach Darvin Ham said they would speak with James soon about his future.
"We all know that [James] speaks for himself, and we'll look forward to those conversations when the time is right," Pelinka said. "LeBron has given as much to the game of basketball as anyone who has ever played. When you do that, you earn a right to decide whether you're going to give more... Obviously, our hope would be that his career continues, but we want to give him the time to have that inflection point and support him along the way."
Despite James' 40-point performance, including a career playoff-best 31 points in the first half, the seventh-seeded Lakers were swept by the top-seeded Nuggets with a 113-111 defeat in Game 4 on Monday night, ending James' attempt to win his fifth career championship in his 20th NBA season.
"Coming off a tough loss like that, the work we've put in this season, I think I was ready to retire after last night, too," Ham joked.
Pelinka and Ham declined to speculate on whether James' frustration stemmed from his persistent foot injury, which could conceivably require surgery to correct fully.
He missed a month of the regular season down the stretch, but returned to his usual heavy workload before the playoffs.
Comments will be moderated. Keep comments relevant to the article. Remarks containing abusive and obscene language, personal attacks of any kind or promotion will be removed and the user banned. Final decision will be at the discretion of the Taipei Times.