Piquet fined US$953,998 over homophobic remarks
Retired Formula One champion Nelson Piquet has been ordered by a Brazilian court to pay more than US$950,000 in "moral damages" for making racist and homophobic comments about Lewis Hamilton.
The 70-year-old Brazilian had referred to seven-time champion Hamilton as "neguinho," a racially offensive term that means "little black guy," in 2021. In another interview, Piquet used racist and homophobic language.
The court in Brasilia on Friday ordered Piquet to pay 5 million (US$952,998) reals "in collective moral damages, to be allocated to funds for the promotion of racial equality and against discrimination of the LGBTQIA+ community."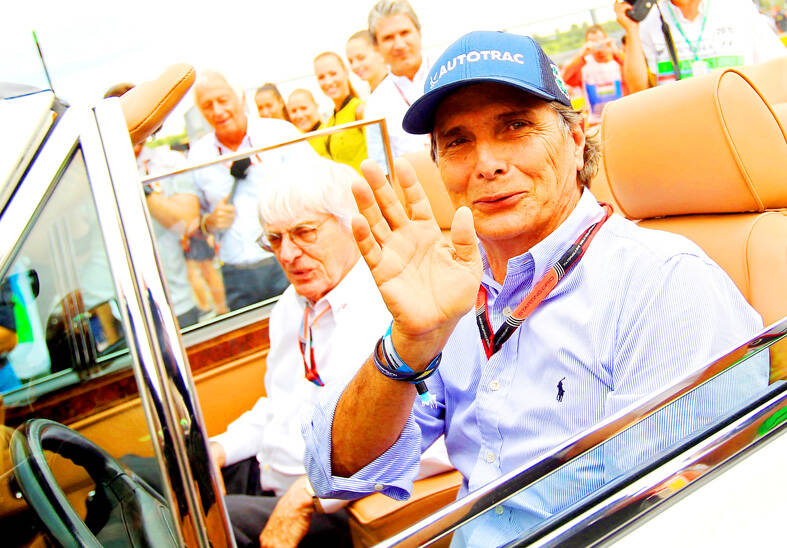 Former Formula One driver Nelson Piquet of Brazil waves during the drivers' parade before the Hungarian F1 Grand Prix near Budapest on July 26, 2015.
Photo: Reuters
The charges were filed by several human rights groups, including Brazil's National LGBTI+ Alliance.
In its complaint, the human rights groups said that Piquet contravened the norm of human dignity enshrined in the country's constitution.
The judge said that Piquet's comments corresponded to the definition of racial discrimination outlined in Brazil's 2010 Statute of Racial Equality.
Hamilton had condemned "archaic mindsets," and the Mercedes driver said he had been "surrounded by these attitudes and targeted [my] whole life."
He is the only black driver in F1 and received honorary citizenship from Brazil last year.
Piquet, who won three F1 titles in the 1980s, was discussing a crash between Hamilton and Red Bull driver Max Verstappen that took place during the British Grand Prix in 2021. His daughter Kelly Piquet is Verstappen's girlfriend.
Piquet later apologized in a statement for the "ill thought out" racial term, but said it "is one that has widely and historically been used colloquially in Brazilian Portuguese as a synonym for 'guy' or 'person' and was never intended to offend."
In his decision, Judge Pedro Matos de Arruda said that "subtlety is one of the characteristics of contemporary Brazilian racism" and that the word is "not an affectionate nickname."
Piquet had used racist and homophobic language in the other interview when discussing Hamilton missing out on a previous championship.
Piquet's comments implied that if Hamilton had not been gay, "he would have won the championship... Therefore, being gay would be a negative characteristic," the judge said in his decision.
The retired driver has the right to appeal the ruling.
Piquet had angered some F1 fans for his support of former Brazilian president Jair Bolsonaro. He donated about US$95,000 to Bolsonaro's failed re-election bid.
Comments will be moderated. Keep comments relevant to the article. Remarks containing abusive and obscene language, personal attacks of any kind or promotion will be removed and the user banned. Final decision will be at the discretion of the Taipei Times.