Rybakina reaches 'highest level' with semi-final win
Elena Rybakina on Friday said she showed glimpses of her best form during her dominant win over world No. 1 Iga Swiatek in the semi-finals at the BNP Paribas Open, adding that she feels she can beat anyone by maintaining that level.
The world No. 10 thrashed Swiatek 6-2, 6-2 to set up a clash with Aryna Sabalenka.
The Kazakh said that her aggressive style and booming serve made all the difference.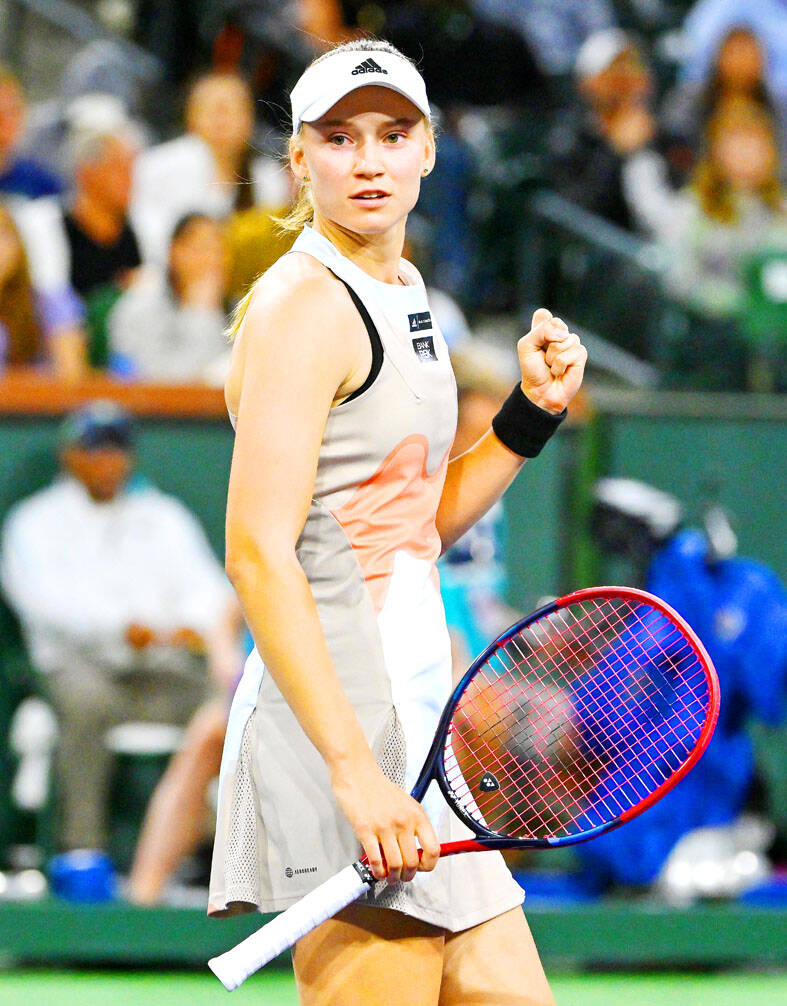 Khazakstan's Elena Rybakina reacts after her win over Poland's Iga Swiatek in the semi-finals of the BNP Paribas Open at the Indian Wells Tennis Garden in California on Friday.
Photo: Jayne Kamin-Oncea-USA TODAY
"Today I was pushing a lot. Overall, some players it's more difficult to play against," Wimbledon champion Rybakina said. "With Iga, she's a tough opponent, but when I play like this and everything goes in... Today in some moments I played at my highest level. There are moments you feel: 'OK, I can beat anyone if I always play like this.'"
"It's the goal, but you never feel amazing and perfect every match," she said. "I think today it was really good from me."
Rybakina said she was reaping the rewards of the hard work she had done.
"I think I've been improving in these four years on tour. It's just everything coming together — the experience, the team became bigger and I'm working a lot on fitness," she said. "Just getting stronger a bit physically and just the work we did for the past four years. It's showing now on the court and with my results."
Rybakina is seeking to beat Sabalenka for the first time in their fifth meeting after losing to the Belarusian in the Australian Open final in January.
"It's not going to be an easy match," Rybakina said. "It's going to be in these clutch moments that I need to play better. Hopefully now it's going to change the score between us."
Sabalenka defeated Maria Sakkari of Greece 6-2, 6-3 at the Indian Wells Tennis Garden in California.
Comments will be moderated. Keep comments relevant to the article. Remarks containing abusive and obscene language, personal attacks of any kind or promotion will be removed and the user banned. Final decision will be at the discretion of the Taipei Times.