Beef might stave off depression, new study suggests
SURPRISE FINDING: The study contradicts the belief that 'healthy' foods might relieve depression, an NHRI physician said, but urged people to eat in moderation
Eating beef might reduce the risk of severe depression, a study by the National Health Research Institutes (NHRI) has suggested.
The study drew on open-access data on the dietary habits and mental health of 600,000 people collected by the UK Biobank and the Psychiatric Genomics Consortium, the NHRI said.
After utilizing Mendelian randomization to establish a two-way causal relationship between diet and major depression cases, the research team linked beef consumption to a lower risk of depression, while eating vegetables or fish had no significant effect on the condition, it said.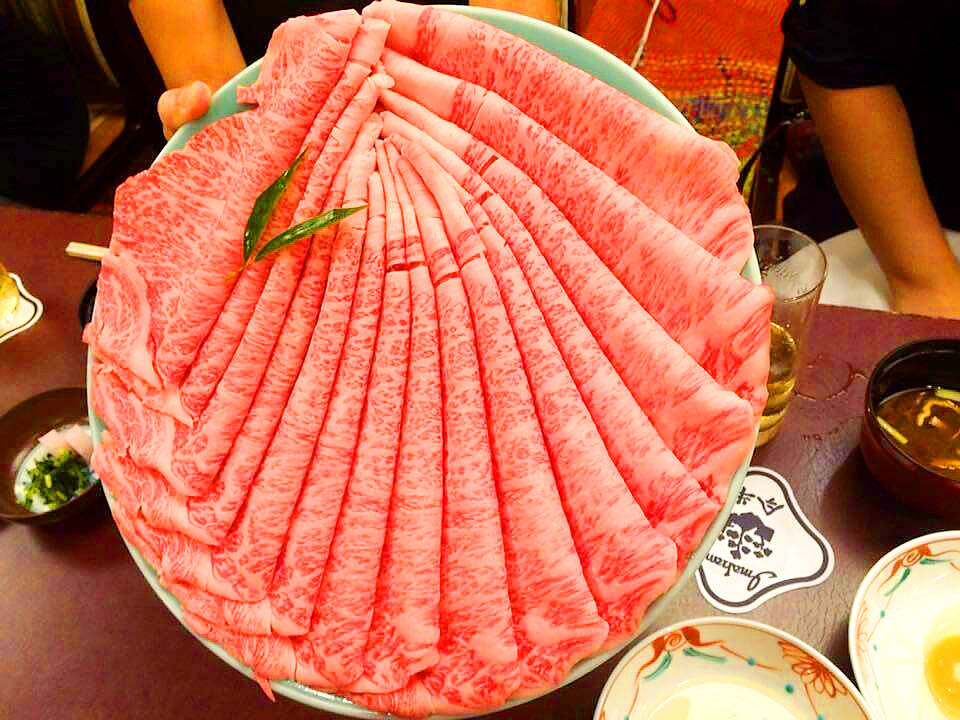 Slices of beef are displayed in Taipei in an undated photograph.
Photo: Wang Yi-hung, Taipei Times
In addition to beef, the data on dietary habits include consumption patterns for cooked vegetables and salads, fresh and dried fruits, oily fish and whitefish, processed meat, poultry, pork, lamb and mutton, cheeses, grains, bread, tea and coffee, water and alcohol, it said.
While the findings came as a surprise to the researchers, they are confident in the study, due to its rigorous methodology and large sample size, said Lin Yan-yeng (林彥鋒), an attending physician at the NHRI's Center for Neuropsychiatric Research.
Studies in nutritional epidemiology were often limited to making inferences on correlations between dietary habits and health outcomes without establishing causal relationships, due to confounding biases, or the conflation of coincidence with causation, Lin said.
People who are mindful of their health are more likely to eat certain types of foods, but the cause of better health outcomes in the demographics could be something other than food, such as a higher income, better health knowledge and lifestyle, he added.
The Mendelian randomization process takes advantage of the random distribution of genes to exclude such biases from the study, he said, adding that the larger the sample pool, the more reliable the results.
Other nutritional ideas about relieving depression might have been based on unrealistic assumptions, such as taking 1,000mg of omega-3 fatty acids per day, which is an amount that requires eating more than a whole fish in every meal, Lin said.
Beef is rich in iron and vitamin B, but the mechanism of its observed contribution to better mental health has not been clarified yet, he added.
"Absent of evidence that depression leads to changes in dietary habits, the study contradicts the widely held belief that healthy foods might help relieve depression," he said.
A preview of the study was published in the Journal of Affective Disorders on Dec. 15.
However, red meat also has a proven correlation with cancer and the research team does not reject the guidelines on healthy eating, Lin said.
"As long as it is consumed in moderation, eating foods you like does help you feel better, which certainly reduces the risks of depression," he said. "Too much self-denial is bad for mental health."
Eating 100g of red meat or 50g of processed red meat — including beef, pork and lamb — per day can increase of the risk of colorectal cancer by 17 percent, said Sheu Hui-yu (許惠玉), director of the nutrition section at the John Tung Foundation.
"People do not need to swear off red meat, but they should eat it in moderation and avoid processed meat," he said.
Comments will be moderated. Keep comments relevant to the article. Remarks containing abusive and obscene language, personal attacks of any kind or promotion will be removed and the user banned. Final decision will be at the discretion of the Taipei Times.