COVID-19: Ministries announce new payroll subsidy program
A new wage subsidy program worth about NT$1.35 billion (US$43.24 million) to mitigate the financial burden faced by local enterprises following a 4.56 percent annual rise in the minimum wage is to be launched, the Ministry of Labor and the Ministry of Economic Affairs said in a statement yesterday.
The program is an extension of the payroll subsidy scheme, but has a lower threshold for eligibility, the ministries said.
Local companies that report an annual decline in revenue of 10 percent or more due to the COVID-19 pandemic would be eligible for payroll subsidies, down from a 20 percent threshold, they said.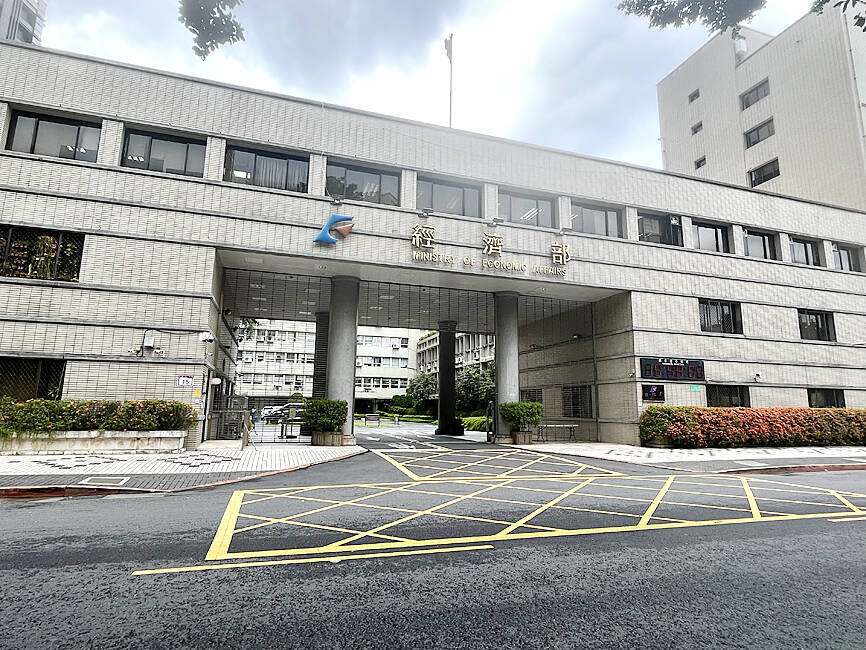 The Ministry of Economic Affairs entrance is pictured in Taipei in an undated photograph.
Photo: Taipei Times file photo
The new program is to come into effect in January, they said.
As some industries have not yet recovered from the effects of the three-year-long pandemic, the program aims to help them navigate hardships and also aims to ensure the stability of the nation's labor market, the ministries said.
The program would benefit about 180,000 full-time workers and 60,000 part-time workers, the statement said.
The government would offer subsidies of NT$920 per month for full-time workers whose monthly pay is less than the new minimum wage, down from NT$1,000 per worker, it said.
Local businesses can also apply for a subsidy of NT$560 a month for part-time workers, it said.
The payments would last for six months at most, it added.
The labor ministry in September increased the monthly minimum wage to NT$26,400 from NT$25,250, while the minimum hourly rate was lifted to NT$176 from NT$169.
The government would use its Employment Stabilization Fund for the payroll program, it said.
Small and medium-sized businesses are expected to benefit the most from the program, as the nation's listed firms have reported combined revenue growth of 11.75 percent to NT$2.89 trillion for the first three quarters of this year, it said, citing Taiwan Stock Exchange data.
Comments will be moderated. Keep comments relevant to the article. Remarks containing abusive and obscene language, personal attacks of any kind or promotion will be removed and the user banned. Final decision will be at the discretion of the Taipei Times.