NSPO boss predicts domestic rocket launch by 2026
BENEFICIAL: Work is to begin next year on a project that will enable Taiwan to test domestically produced components for the space industry, Wu Jong-shinn said
Taiwan could launch a domestically built rocket into space as soon as 2026, if the Legislative Yuan approves funding for the Siraya Rocket Plan project, National Space Organization (NSPO) Director-General Wu Jong-shinn (吳宗信) said.
Researchers would next year start work on the project, which was named after the indigenous Siraya people, Wu said on Friday.
If successful, it would be the first rocket to be designed, built and launched entirely in Taiwan — a milestone for the nation's emerging space industry, he said.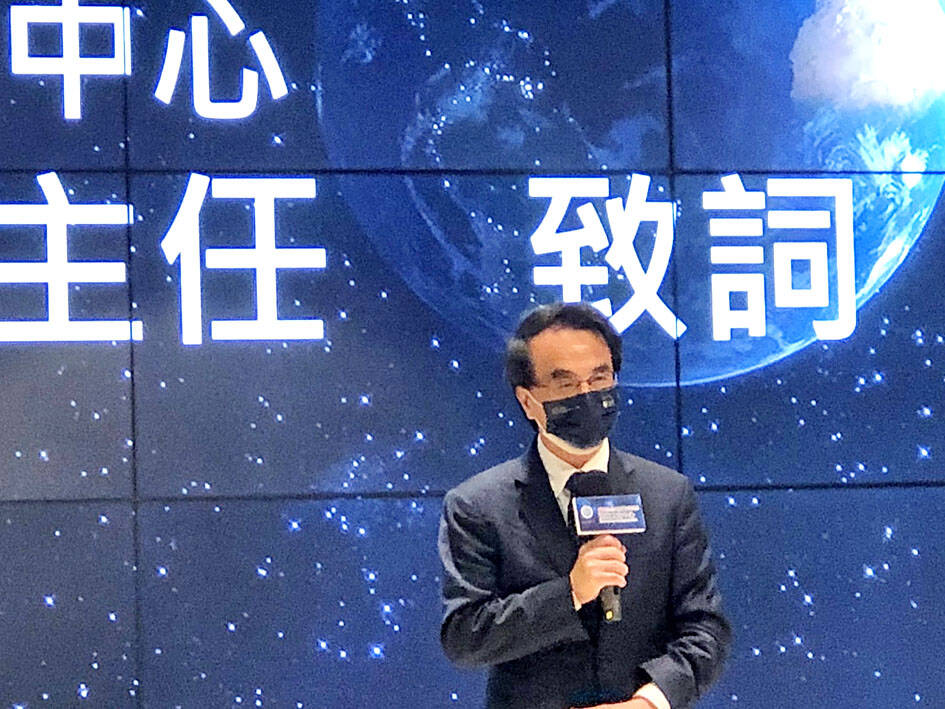 National Space Organization Director-General Wu Jong-shinn speaks at an event in Taipei on Friday.
Photo: Yang Yuan-ting, Taipei Times
The NSPO is next year to be reorganized into a legal entity, and renamed the Taiwan Space Agency (TASA), he said, adding that Siraya would be the agency's first project.
"The project will allow us to test domestically designed and built components for the space industry," he said.
Under the Space Development Act (太空發展法), the NSPO — and later, TASA — is responsible for construction of a national rocket launch site, he said.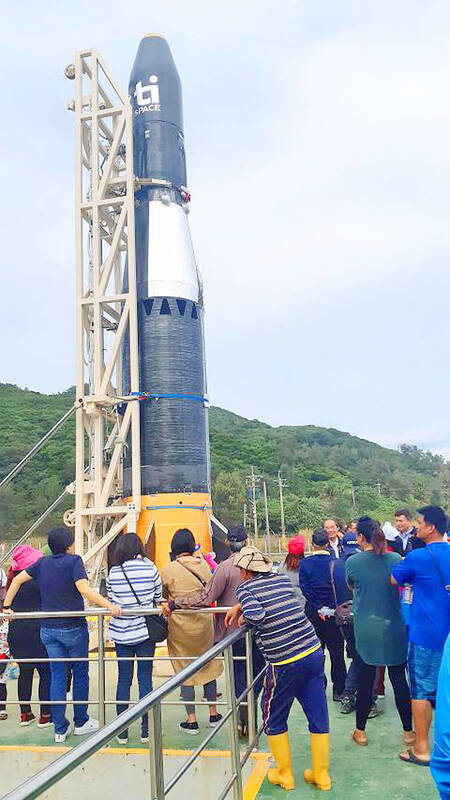 People take photographs of Taiwan's first domestically built rocket, the HAPITH-1, at Taiwan Innovative Space Inc's launchpad in Taitung County's Nantian Village on Feb. 10, 2020.
Photo courtesy of Taiwan Innovative Space Inc
The launch site in Syuhai Village (旭海) in Pingtung County's Mudan Township (牡丹), which the NSPO has used in the past, is suitable for smaller launches, but not for large projects such as Siraya, he said.
A bigger site would be built in either Pingtung County or Taitung County, he said, adding that a selection committee would choose the site based on criteria drafted by the NSPO.
Some of the criteria include transportation options to the site, and whether there are people living within a 2km radius, he said.
"The Siraya rocket project will involve roughly three to four years of planning, which is significantly less time than South Korea's Nuri rocket took," he said. "Work started on Nuri in 2010, and it did not launch until October last year."
Wu said he also expects Siraya to be cheaper than the Nuri project, which cost US$1.7 billion, including the spaceport.
Comments will be moderated. Keep comments relevant to the article. Remarks containing abusive and obscene language, personal attacks of any kind or promotion will be removed and the user banned. Final decision will be at the discretion of the Taipei Times.