Wanted Philippine councilor arrested in Pingtung County
A Philippine city councilor wanted in his own country for drug trafficking was arrested in Pingtung County on Wednesday, the Taipei Economic and Cultural Office (TECO) in the Philippines said yesterday.
Ozamiz City Councilor Ricardo Parojinog was arrested in a raid at about 6:20pm, following a tip-off from Philippine police, TECO staff said.
Taiwanese investigators had tracked Parojinog for a month before finding his hideout through his smartphone, they said, adding that he might have entered the nation illegally, because the National Immigration Agency has no record of his entry.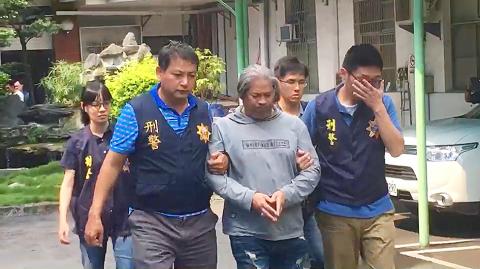 Ozamiz City Councilor Ricardo Parojinog from the Philippines is escorted by police yesterday after being arrested in Pingtung County.
Photo: Chiu Chun-fu, Taipei Times
Philippine National Police Chief Oscar Albayalde also confirmed Parojinog's arrest.
Philippine police officers are expected to arrive in Taiwan soon to take him back.
Parojinog went into hiding in September last year, after police in Ozamiz on Mindanao Island cracked down on drug dealers two months earlier.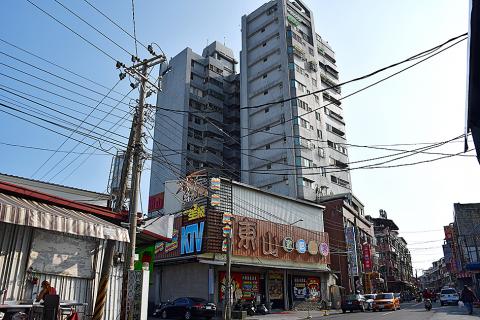 The apartment block in Pingtung County's Donggang Township where Ozamiz City Councilor Ricardo Parojinog from the Philippines was hiding is pictured yesterday.
Photo: Yeh Yung-chien, Taipei Times
His elder brother, who was then mayor of Ozamiz, his brother's wife and 14 others were shot dead in that operation.
Philippine President Rodrigo Duterte has offered a bounty of 5 million pesos (US$95,150) for the arrest of Parojinog, who has also been allegedly involved in several other serious criminal cases.
According to the Criminal Investigation Bureau, Parojinog's wife visited Taiwan twice to meet with her husband at hotels in Kaohsiung.
The bureau said Parojinog had told local police that he paid 200,000 pesos to have a fishing boat transport him to Taiwan in October last year, after which he hid in a residential building in Pingtung's Donggang Township (東港).
The bureau said it is searching for people who helped Parojinog while he was in Pingtung.
Comments will be moderated. Keep comments relevant to the article. Remarks containing abusive and obscene language, personal attacks of any kind or promotion will be removed and the user banned. Final decision will be at the discretion of the Taipei Times.