Cabinet reshuffle sees four new names
WAIT AND SEE: The KMT said that it will not comment on the appointments until it observes the new ministers, adding that the Cabinet should focus on communication
The Executive Yuan yesterday announced a Cabinet reshuffle, appointing four ministers and confirming rumors circulating ahead of the Lunar New Year holiday that the government was considering a reshuffle to improve policy implementation.
Deputy Minister of Education Chen Liang-gee (陳良基) has been appointed minister of science and technology; former deputy minister of health Chen Shih-chung (陳時中) has been tapped to head the Ministry of Health and Welfare; Yilan County Commissioner Lin Tsung-hsien (林聰賢) has been appointed council of agriculture minister; and Minister Without Portfolio Lin Mei-chu (林美珠), who is also President Tsai Ing-wen's (蔡英文) cousin, has been appointed minister of labor.
Lin Mei-chu's specialty in law will be a boon for the government following amendments to the Labor Standards Act (勞動基準法), Executive Yuan spokesperson Hsu Kuo-yung (徐國勇) said.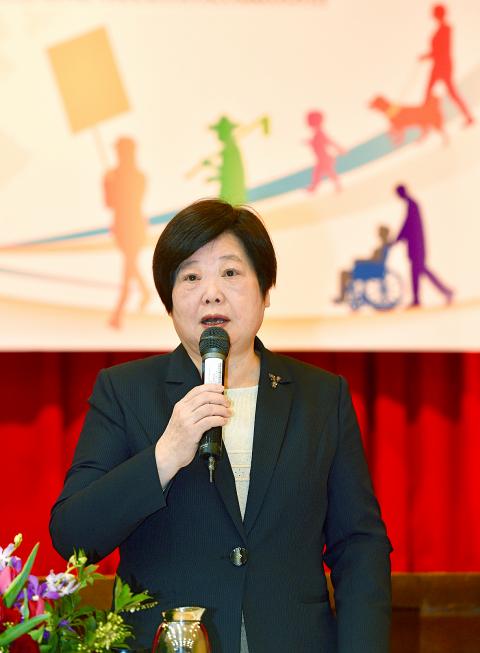 Newly appointed Minister of Labor Lin Mei-chu speaks at a review meeting on Taiwan's second national report on human rights in Taipei on Jan. 20 in Taipei.
Photo: Peter Lo, Taipei Times
Lin Mei-chu is expected to shoulder the responsibility of communicating with the public on the controversial amendments, the Executive Yuan said, adding that she would be retaining her position as minister without portfolio.
Lin Tsung-hsien, 55, comes from a family of farmers and studied at then-National Chiayi Institute of Agriculture, now National Chiayi University, the Executive Yuan said, adding that with such a background, the government hopes Lin Tsung-hsien will be suited to promote the government's agricultural policies.
Chen Shih-chung promised that the policy of including doctors under the Labor Standards Act would not be changed, saying that "medical services are a part of the service sector."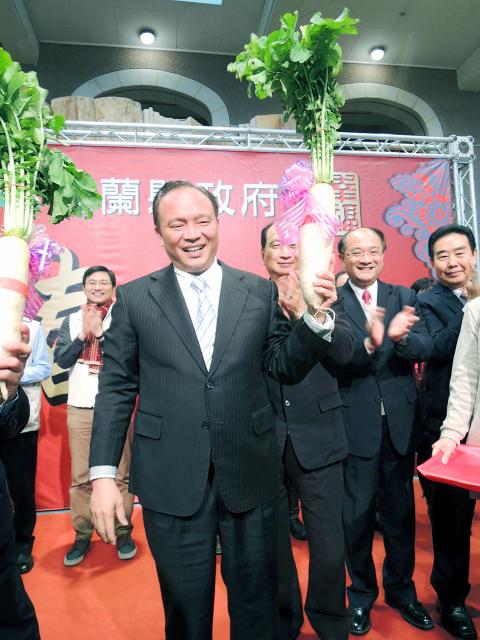 Newly appointed Council of Agriculture Minister Lin Tsung-hsien is pictured in an undated photograph.
Photo: Chiang Chih-hsiung, Taipei Times
He cited drafting the white paper for the Tsai administration's medical policies as his qualifications for accepting the position.
Regarding a controversy over the government's plan to lift a ban on food imports from five Japanese prefectures, Chen Shih-chung said Taiwan must connect with the world and should base its decisions on facts.
He rejected the notion that ministers without portfolios have greater power than ministers, saying that the former are tasked with policy instruction, while the latter focus on implementation.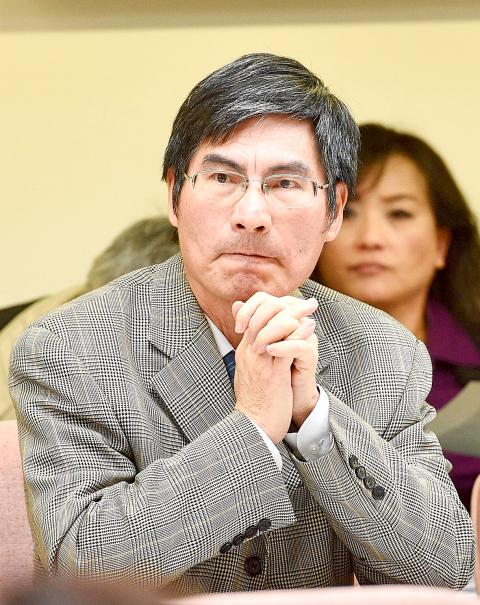 Newly appointed Minister of Science and Technology Chen Liang-gee attends the legislature's Social Welfare and Environmental Hygiene Committee on Dec. 19 last year.
Photo: Peter Lo, Taipei Times
Meanwhile, Chinese Nationalist Party (KMT) caucus deputy secretary-general Lin Wei-chou (林為洲) said the party would not comment on the appointments until it observes the new ministers.
Implementing reform is not a 100m dash and the Cabinet should focus on communication and building consensus, he said.
Taoyuan Confederation of Trade Unions chairman Mao Chen-fei (毛振飛) said he did not have high expectations for Lin Mei-chu because of her specialty in law.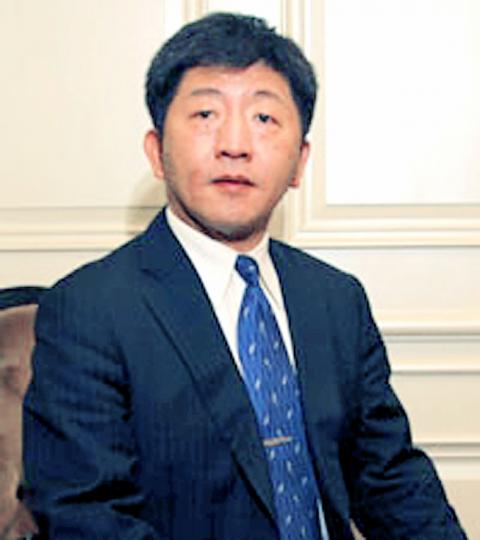 Newly appointed Minister of Health and Welfare Chen Shih-chung is pictured in an undated photograph.
Screengrab from Taipei Medical University's Web site
Lin Mei-chu is a foreign name to the labor sector, Mao said, adding that from his experience law experts are cold and rigid.
"Law is not everything," Mao said, citing the example of former minister of labor Jennifer Wang (王如玄), also a legal expert, who filed a lawsuit against workers protesting the closure of the factory they worked at.
Additional reporting by Cheng Hung-ta and CNA
Comments will be moderated. Keep comments relevant to the article. Remarks containing abusive and obscene language, personal attacks of any kind or promotion will be removed and the user banned. Final decision will be at the discretion of the Taipei Times.