Chou Tzu-yu deal in jeopardy after Huang An tip-off
Accusations that the Taiwanese member of the South Korean pop group TWICE, Chou Tzu-yu (周子瑜), was a "pro-Taiwanese independence" activist has caused China's Huawei Technologies Co (華為) to demand LG Uplus drop Chou from endorsing its Y6 chain of cellphones.
According to reports by South Korean daily Chosun Ilbo yesterday, Huawei customer service personnel Chang Xiaoyun (張曉雲) posted on a Chinese microblogging service on Tuesday night that Huawei is demanding that LG Uplus drop all cooperation with Chou.
Chou endorsed the Y6 series of Huawei's telephones, which has seen more than 20,000 sales in South Korea since its arrival last month, the online report said.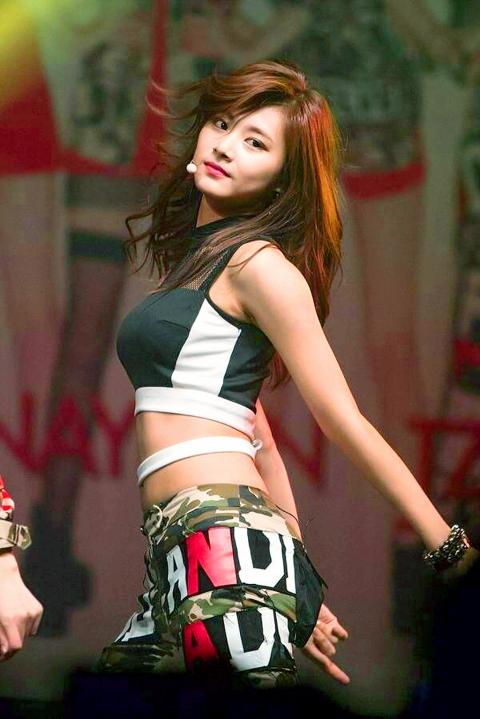 Taiwanese member of South Korean pop group TWICE, Chou Tzu-yu, performs on stage in an undated photograph.
Photo: screen grab from the Internet
According to another report from South Korea's CBS No Cut News, the sudden and unilateral decision by Huawei to stop cooperating with Chou was because Taiwanese singer Huang An (黃安) said Chou is a "pro-Taiwanese independence" activist.
Huang, despite being Taiwanese by birth, began developing his career in China in the late 1990s. Huang has made a name for himself in recent years by informing the Chinese government and netizens about what he regards as pro-Taiwanese independence individuals and their activities.
Chou is not the first Taiwanese celebrity to have been subjected to Huang's tip-offs.
Taiwanese member of South Korean pop group TWICE, Chou Tzu-yu, waves the national flags of the Republic of China and South Korea during a television program aired in South Korea in an undated photograph.
Photo: screen grab from the Internet
Chou was recently seen holding the Republic of China (ROC) and South Korean flags during a My Little Show taping on South Korean TV channel MBC.
Chou's management agency, JYP Entertainment Corp, has canceled all of Chou's shows in China and said her activities in China have been halted until the allegations have been clarified, the report said.
The Chinese Nationalist Party (KMT) and People First Party (PFP) both responded in support of Chou yesterday.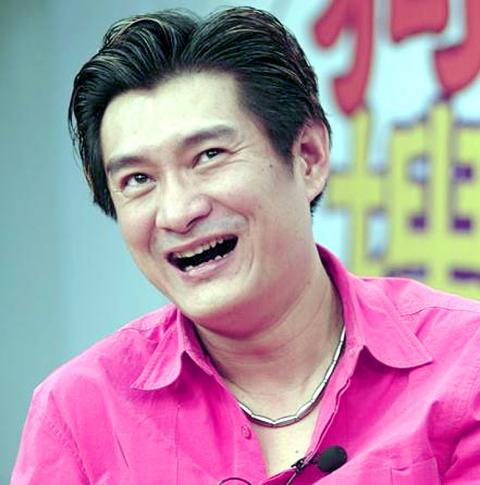 Taiwanese singer Huang An is pictured in an undated photograph.
Photo: Screengrab from the Internet
KMT Culture and Communications Committee director-general Lin Yi-hua (林奕華) said that the KMT supported and affirmed Chou's choice to develop her career abroad.
PFP presidential candidate James Soong (宋楚瑜) praised Chou for the act of holding the flag, stating that to be Taiwanese is to support the continued existence of the ROC.
Meanwhile, Huang has returned to Taiwan ahead of the Lunar New Year holiday and is said to be fearing for his safety. Huang has reportedly written to former Bamboo Union (竹聯幫) gang leader Chang An-le (張安樂), known as "the White Wolf," asking for protection.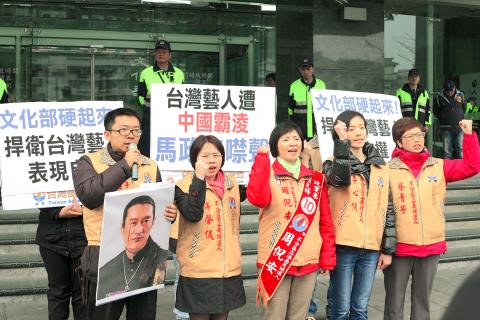 Taiwan Solidarity Union (TSU) Department of Youth Affairs director Chang Chao-lin, left with a microphone, and four TSU legislator-at-large candidates criticize Huang An, at a demonstration outside the Ministry of Cultural Affairs in Taipei yesterday.
Photo: Yang Yuan-ting, Taipei Times
Chang yesterday released online messages between himself and some friends, in which his friends said that Huang asked for protection due to Taiwanese singer Lai Ming-wei's (賴銘偉) younger brother having "alleged connections" to the Bamboo Union.
Comments will be moderated. Keep comments relevant to the article. Remarks containing abusive and obscene language, personal attacks of any kind or promotion will be removed and the user banned. Final decision will be at the discretion of the Taipei Times.