Australia set to tell Jiang not to use force in Strait
Warning that a kind of "regional Armageddon" could result, Australian Foreign Minister Alexander Downer said yesterday that he would urge China not to use force to resolve its dispute with Taiwan during a visit by Chinese President Jiang Zemin (江澤民).
Jiang is scheduled to make a four-day visit to Australia before attending the Asia Pacific Economic Cooperation summit in Auckland, New Zealand, where he will also hold talks with US President Bill Clinton.
Tension in the Taiwan Strait has heightened as Beijing stepped up military pressure on Taiwan to retract a recent affirmation of statehood by President Lee Teng-hui (李登輝).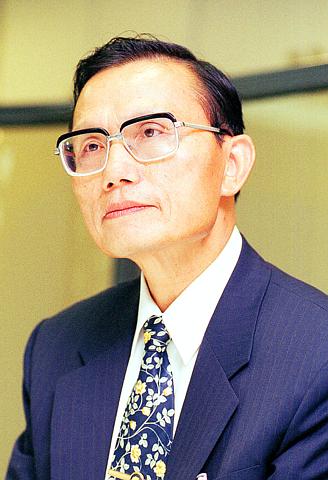 PHOTO: CHIANG YING-YINGN
Downer said military force to resolve the issue was unacceptable.
"We will be saying to President Jiang ... that we obviously take a very strong view against the use of force in the Taiwan Strait," Downer said on the Ten network's Meet the Press program.
"What Beijing understands is that any military conflict with Taiwan would have simply horrendous implications for China's relationship with the United States," he said.
"A war between China and the United States is something tantamount to a regional Armageddon."
Australian anxiety about tensions between China and Taiwan was raised by Jiang's insistence to The Australian newspaper last week that China reserved the right to use force to reunite with Taiwan.
Jiang said China's preferred policy was reunification by peaceful means, but this needed the support of a military option to be effective.
"It is the shared aspiration of the entire 1.2 billion Chinese people to settle the question of Taiwan at an early date," he said. "If China were to undertake not to use force, the peaceful reunification of China would become hollow words."
Among issues expected to be discussed during China-US talks are Taiwan and China's accession to the WTO.
US-China relations have been strained since the bombing of the Chinese embassy in Belgrade.
Comments will be moderated. Keep comments relevant to the article. Remarks containing abusive and obscene language, personal attacks of any kind or promotion will be removed and the user banned. Final decision will be at the discretion of the Taipei Times.