Highlight: Mama Africa Heritage Festival
From peanut curry and jollof rice from The Gambia to Jamaican-style barbecue chicken to South African "chakalaka" (a spicy vegetable relish), food from more than 10 African and African diaspora countries can be found at Saturday's Mama Africa Heritage Festival.
Now in its third year, the Mama Africa Heritage Festival was co-launched in 2020 by Anita Kyalo, who hails from Kenya and has lived in Taiwan for nine years. She first came here through performing traditional African dances and acrobatics, and to celebrate the greater black community in Taiwan they created a food and culture festival that expanded beyond the borders of the African continent and included all people of African origin, including the Caribbean and Americas.
There will be arts and crafts, beauty and hair products for kinky and curly hair and a wide range of performances including poetry readings, high-energy Caribbean dance grooves, a Kizomba dance workshop and a Tanzanian contortionist.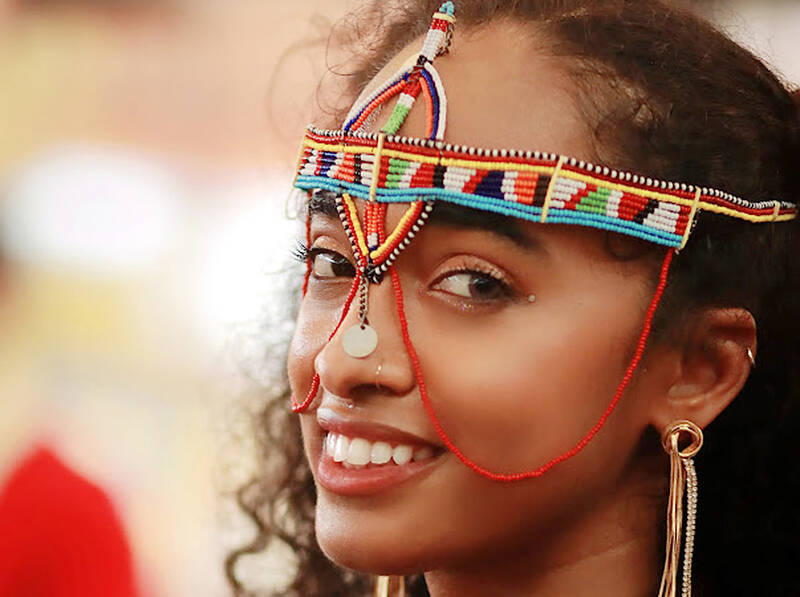 A scenes from last year's Mama Africa Festival.
Photo courtesy of Mama Africa Festival
"It's important for the Mama Africa team to showcase the ethnic and cultural diversity of black communities that exist within Taiwan," co-organizer Dooley says.
Saturday from 1pm to 9pm at C.C.Work (兆基商務中心), 92, Jianguo N Rd Sec 3, Taipei City (台北市建國北路三段92號)
NT$500 at the door, NT$400 in advance, free for children under 10
For more information, visit: tinyurl.com/38tfc79z
Comments will be moderated. Keep comments relevant to the article. Remarks containing abusive and obscene language, personal attacks of any kind or promotion will be removed and the user banned. Final decision will be at the discretion of the Taipei Times.