Book review: Taiwanese as second-class imperialists
In depicting Japan's attempts to convert Taiwan into a hub for southern expansion, this book reveals twin role of colonial Taiwanese as victims and abusers
Among the many atrocities committed by the Japanese during World War II, the Sook Ching massacre was notable for the involvement of Taiwanese. Having captured Singapore in February 1942, the Japanese army and its accomplices killed at least 25,000 Chinese. Prominent among the invaders' henchmen was Wee Twee Kim (Huang Duijin, 黃堆金), an interpreter-turned-enforcer who — as this riveting new book reveals — was one of many Taiwanese participants in abuses against overseas Chinese, Allied POWS and local civilians.
As an employee of the Japanese Southern Asian Company, Wee had been posted to Singapore in 1917. He started out managing Chinese factory laborers, before switching to a similar role at another Japanese enterprise — the South Seas Warehouse Company. Like many of the Taiwanese featured in this book, Wee's cultural and linguistic affinities with the Hoklo-speaking Chinese in Southeast Asia were maximized by the Japanese, and — following the invasion — he was enlisted as an interpreter for the occupying military.
This job description was euphemistic: Wee's remit went far beyond innocuous translation duties. He was given free rein in soliciting "donations" from the Chinese community in support of the Japanese war effort. Even Japanese personnel remarked upon his brutality in shaking down his local Chinese for millions of dollars.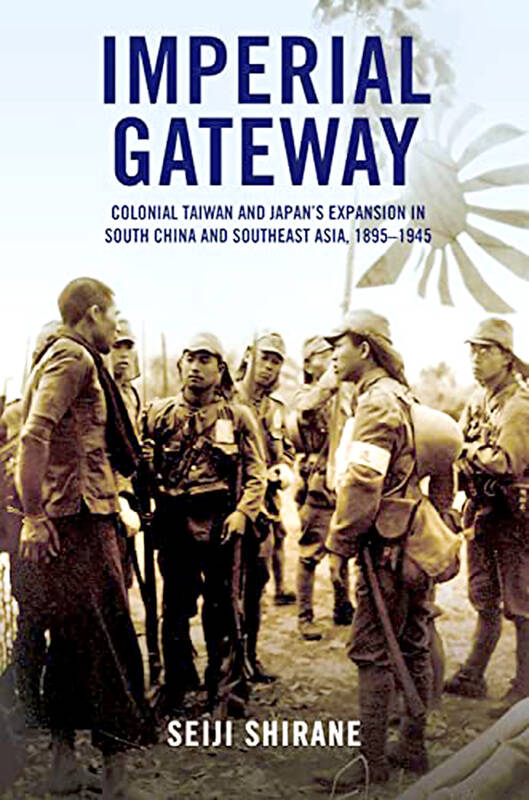 Imperial Gateway: Colonial Taiwan and Japan's Expansion in South China and Southeast Asia, 1895-1945, by Seiji Shirane.
"Every Chinese disliked the Formosans," wrote Shinozaki Mamoru, a Japanese journalist-cum-spy-cum-executive officer. (It should be noted — and, regrettably, isn't — that Shinozaki, whose memoir is an important secondary source for these accounts, was considered self-serving and untrustworthy in his testimony at a war crimes tribunal.)
Cowed by threats of violence, prominent representatives of the pro-Japanese Overseas Chinese Association were victims of Wee's extortion. While several of his fellow Taiwanese "interpreters" later received death sentences, Wee evaded war crimes investigators. Having disappeared, he reportedly met a well-deserved fate at the hands of vengeful "anti-Japanese forces."
Elsewhere, Shirane builds upon previous English-language works such as Barak Kushner's Men to Devils, Devils to Men in examining the role of the estimated 1,500 Taiwanese POW camp guards throughout Southeast Asia. Along with their Korean counterparts — who were also recruited in droves as the Japanese struggled to accommodate hundreds of thousands of prisoners — Taiwanese guards became "notorious for their excessive cruelty." A Singaporean POW called them more violent than the Japanese; a British POW, who worked on the infamous Death Railway between Burma and Thailand, concurred, reasoning that the Taiwanese hoped "to show they were as good as the Japanese."
INFERIORITY COMPLEX
The theme of a Taiwanese inferiority complex recurs. Some guards later admitted as much. And, try as they might, most Taiwanese could not hide their origins. One Chinese employee observed that Taiwanese military assistants were immediately distinguishable from their Japanese superiors by "their khaki uniforms, cocked hats and the walking sticks they used to beat the forced laborers whom they oversaw." (It's worth noting that there is a rather jarring verbatim repetition of this description several pages later in the text.)
A Malayan aircraft engineer working for the Japanese corroborated this view, saying that the Taiwanese stood out because of their uniforms and faltering Japanese. He recalled "respecting the Japanese who were 'well educated and good, not like the Koreans and Taiwanese.'"
Prison guards were also differentiated by their uniforms, which had a red star on the sleeves. In place of the firearms carried by their Japanese superiors, Taiwanese brandished batons and knives. They commonly received only two-thirds the rations of their Japanese officers — about the same as the meager rations apportioned to POWs, according to the historian Yuki Tanaka. (For anyone familiar with the history of POW camps in Taiwan, documented in the various accounts by former prisoners, this claim is hard to believe.)
RELATIVE ADVANTAGES
Some Taiwanese were rather more adept at blending in. Undercover agents masquerading as Singaporean Chinese infiltrated local companies and government agencies, often undetected thanks to their Hokkien language skills. Elsewhere, ethnic Chinese students remained unaware that their Japanese-language teachers were in fact Taiwanese. Their locus, at the intersection of several languages and cultures was an asset for the Japanese. Likewise, indigenous Taiwanese, who occupied "a different and lower place in the region's imperial hierarchy" were also deployed for their purported relative advantages in tropical jungle and mountain warfare.
After the war, POW guards comprised the majority of the 58 Taiwanese convicted of war crimes. These were all in the Class-B category, which dealt mainly with violence against POWs and civilians. The Taiwanese contingent in this category represented more than 10 percent of the total number of Japanese nationals convicted. Contending that they themselves had been abused by their Japanese overseers and that defying orders could mean death, they also pleaded ignorance of the Geneva Convention. In many cases, these "second-class imperialists" were also undeniably victims.
Yet Shirane points to a distinct absence of introspection in Taiwanese historical memory, particularly with regard to the mistreatment of non-Japanese Asians during the war. This, he argues, could stem from an "internalization of Japan's ethno-imperial hierarchy." However, by acknowledging (in the very next sentence) that Han Taiwanese attitudes of superiority toward indigenous peoples may have anteceded Japanese colonialism, Shirane somewhat undermines the idea that the Japanese inculcated this mentality.
GANGSTERS AND ENTREPRENEURS
Either way, his observation that the "victim consciousness" displayed by some Japanese is applicable to people from its former colonies is important.
"It is much easier," Shirane writes, "for Han Taiwanese to focus on injustices experienced at the hands of the Japanese, Chinese Nationalists and now Chinese Communists, rather than on the injustices one has inflicted on fellow residents (such as the indigenous peoples) and neighboring areas."
Furthermore, Taiwanese wartime miscreancy against "kinsmen" in China went largely unpunished. China and Taiwan-born criminals had been availing themselves of Taiwanese subjecthood and, thus, Japanese protection to exploit and terrorize businessmen in southern China from the early days of Japanese rule. While focusing on legitimate business networks among overseas Chinese, the Japanese were not averse to using hoodlums to further their southward ambitions. This, as Shirane demonstrates in the first half of the book, marked the opening of the gateway to the South Seas.
By World War II, Taiwanese officials and criminals operated with impunity in China's Xiamen, in particular, committing untold abuses. Postwar, these hanjian (漢奸, traitors to China) faced prosecution in Chinese Nationalist Party (KMT) courts, as a separate category of offender. Ultimately, few were punished and "hundreds of Taiwanese accused by Chinese of wartime exploitation, torture and murder were never convicted. This, and other fascinating aspects of Japan's attempt to turn Taiwan into a hub for its southern expansion are explored in this excellent work, which is available through online open access at the Cornell University Press Web site.
Publication Notes
Publication Notes
Imperial Gateway: Colonial Taiwan and Japan's Expansion in South China and Southeast Asia, 1895-1945 By Seiji Shirane 288 pages Cornell University Press Paperback: US
Comments will be moderated. Keep comments relevant to the article. Remarks containing abusive and obscene language, personal attacks of any kind or promotion will be removed and the user banned. Final decision will be at the discretion of the Taipei Times.