Film Review: Melody-Go-Round
Shifting between fantasy and reality, and jumping through time, this absurdist drama presents an easily-digestible family conflict
Part of this movie is set in Moon Kingdom, a fantastical place hidden in an abandoned amusement park, but the reality 16-year-old Melody (Cheng Hsi-ti, 程希緹) lives in is also quite surreal.
Eschewing linearity, Melody-Go-Round shifts between the two realms and also jumps through time, but the plot is still an easily digestible family drama.
After a bad investment leads the family into bankruptcy, Melody's father Tai-sheng (James Wen, 溫昇豪) moves the family into his friend's empty rural mansion. The friend emigrated to the US after marrying an American woman, and the decor of the house is eccentric, almost like a Western castle. Tai-sheng drives around town in the friend's old car with American flags planted on each side of the hood, eking out a living through odd jobs such as reporting illegal cars, hunting pigeons and selling counterfeit goods. These ventures often get him in trouble.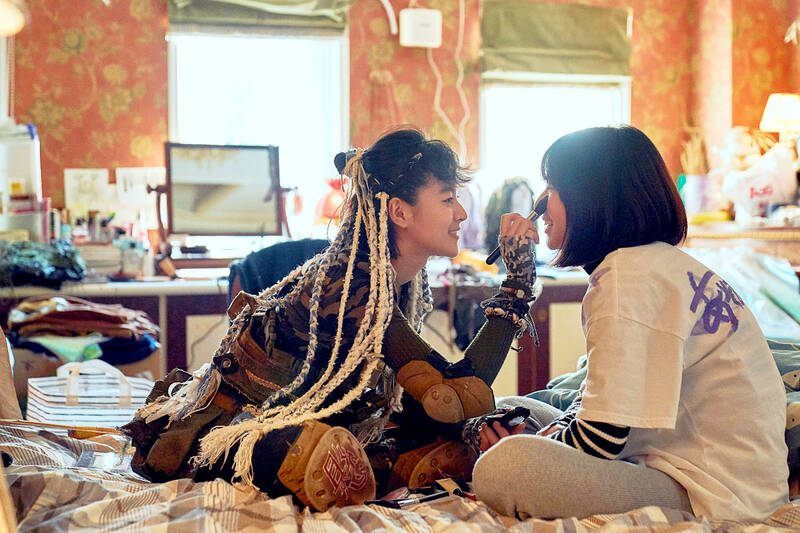 Chen Yi, left, and Cheng Hsi-ti star in Melody-Go-Round.
Photo courtesy of Swallow Wings Films
His marriage to Hui-min (Peggy Tseng, 曾珮瑜), who reluctantly works as a salesperson in a luxury jewelry store, has collapsed, but they're still determined to fake it until Melody turns 18.
But they aren't good at it, fighting incessantly and carrying on affairs. Melody is aware of the latter, of course, accidentally seeing her mother have car sex, and her frustration and anger toward her parent's behavior and shenanigans are the focus of the plot.
The simple premise is made entertaining through the overt surrealism in both worlds. Melody is invited to join the Moon Kingdom after sneaking into the creepy amusement park, which is inhabited by a group of youngsters who wrestle, hunt, make hooting sounds and claim to be totally free.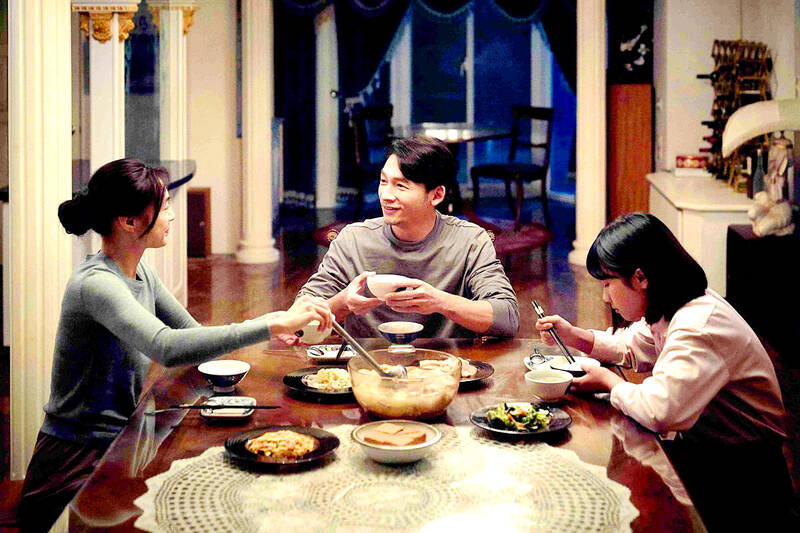 From left, Peggy Tseng, James Wen and Cheng Hsi-ti star in Melody-Go-Round.
Photo courtesy of Swallow Wings Films
The real-world bits are more surreal than the fantasy bits. In one scene, Tai-sheng calms a vicious dog by jerking it off while delivering street-caught pigeons to a customer. The bizarre scene ends with Melody grabbing the bag and setting the birds free, while Tai-sheng stares exasperatedly at the sky.
Unsurprisingly, Melody is upset, and Moon Kingdom becomes a more rational vehicle for her to deal with her problems and come to terms with what's going on. But she needs to first pass a series of challenges to be fully accepted into the rowdy group.
The three leads provide decent acting, but Wen's vivid portrayal of the caring yet dishonest and often flippant father is especially memorable.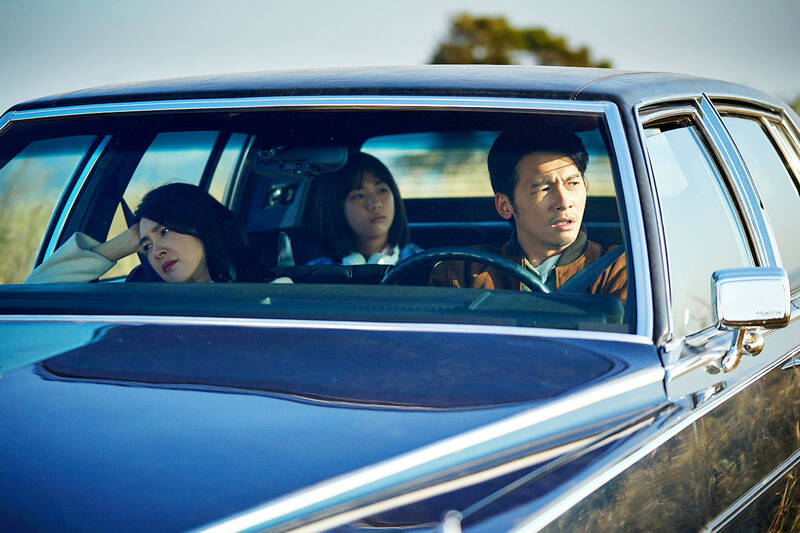 From left, Cheng Hsi-ti, Peggy Tseng and James Wen star in Melody-Go-Round.
Photo courtesy of Swallow Wings Films
This is director Lai Kuo-an's (賴國安) second feature after a successful commercial career. His 2017 debut A Fish Out of Water (上岸的魚) also used magical elements to explore a family story, and he seems to be taking this device a step further in Melody-Go-Round.
Publication Notes
Film Notes
Melody-Go-Round 夢遊樂園 Directed By: Lai Kuo-an (賴國安) Starring: James Wen (溫昇豪) as Tai-sheng, Peggy Tseng (曾珮瑜) as Hui-min and Cheng Hsi-ti (程希緹) as Melody Running Time: 101 Minutes Languages: Mandarin and Taiwanese with Chinese and English subtitles TAIWAN Release:In theaters
Comments will be moderated. Keep comments relevant to the article. Remarks containing abusive and obscene language, personal attacks of any kind or promotion will be removed and the user banned. Final decision will be at the discretion of the Taipei Times.