Urban Nomad rolls into town
The annual film festival has grown from a rooftop party to an important venue showcasing indie films with a social message
When the Urban Nomad Film Fest (城市游牧影展) started out as a party among friends in 2002, few would expect it to last. Fifteen years after, the annual festival has grown to become an important cultural event, where people come to share, engage and have fun through a series of film screenings, discussions and parties.
As in the past, this year's festival features some of the most hilarious and thought-provoking indie films, covering topics ranging from art and youth subcultures to activism and social justice.
HUMAN RIGHTS ACTIVISM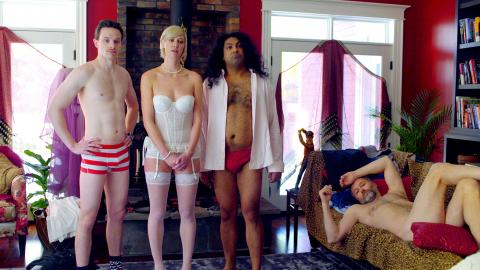 Jeremy LaLonde, How to Plan an Orgy in a Small Town.
Photo courtesy of Urban Nomad Film Festival
US-based Chinese director Wang Nanfu's (王男?) Hooligan Sparrow exposes government surveillance and corruption in China.
Following the screening on May 21, Wang will discuss the difficulties human rights activists in China face — government interrogation, harassment, imprisonment — as well as her own run-ins with authorities.
Act and activism go hand in hand in Art War, which follows four young Egyptian graffiti artists and musicians as they take part in the peaceful revolution during and after the 2011 Arab Spring.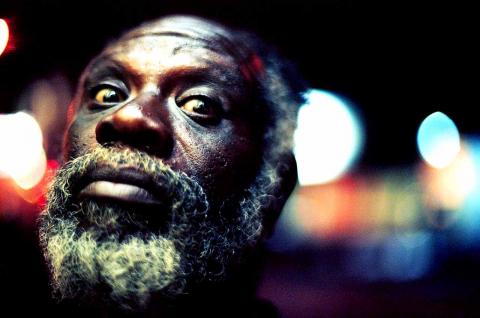 Khalik Allah, Field Niggas.
Photo courtesy of Urban Nomad Film Festival
The documentary makes an engaging exploration of arts as a powerful means of resistance and conveying personal politics.
The film's director Marco Wilms will attend the festival and discuss his work in post-screening Q&A sessions.
MUSIC FOR THE MASSES
Lisa Immordino Vreeland, Peggy Guggenheim: Art Addict.
Photos courtesy of Urban Nomad Film Festival
Activism aside, music enthusiasts also have plenty to choose from the festival's lineup of over 60 feature, documentary, short and music video works from France, Germany, Canada, Cambodia, Taiwan, Hong Kong and the US.
Rubble Kings, for example, brings the audience back to the streets of New York under gang control in the late 1960s and early 1970s and tells the long forgotten story of how gang members decided to stop bloodshed by throwing block parties, which gave birth to hip-hop culture.
Fans of Motorhead, Rammstein, Anvil and the likes may want to check out Wacken: the Movie, which delivers an exciting portrait of Wacken Open Air, the biggest heavy-metal festival in the world.
Meanwhile, Mad Tiger zooms in on New York-based Peelander-Z, which describes itself as a "Japanese action comic punk band hailing from the Z area of Planet Peelander."
On Sunday, several filmmakers and musicians from Germany, Taiwan and the UK will discuss the issue of documenting music.
Publication Notes
Festival notes
What: Urban Nomad Film Festival (城市游牧影展) Where: Wonderful Theater (真善美戲院), 7F, 116 Hanzhong St, Taipei City (台北市漢中街116號7樓) When: Through May 22 Admission: Advance tickets are NT$200 and can be purchased at tickets.books.com.tw. Tickets are available at the door for NT$230. Festival package containing four tickets costs NT$720 On the net: www.urbannomad.tw
Comments will be moderated. Keep comments relevant to the article. Remarks containing abusive and obscene language, personal attacks of any kind or promotion will be removed and the user banned. Final decision will be at the discretion of the Taipei Times.