CD reviews
All My Demons Greeting Me as a Friend, Aurora, Glassnote
Fears and sorrows hold a radiant gleam on All My Demons Greeting Me as a Friend, the rapturous debut album by 19-year-old Norwegian singer and songwriter Aurora.
Conqueror, the single she released last month, opens with her singing, "Broken mornings, broken nights and broken days in between" and goes on to a chorus that proclaims her loneliness: "I've been looking for the only one/But you don't seem to come my way." Yet the music nullifies any distress. The verses have a smiley lilt over a snappy backbeat, and the chorus marches with pealing major chords as Aurora's voice multiplies all over the place: girl-group harmonies answered by oohs and oh-ohs and la-las and ya-yas. Despite the lyrics, she's completely, irrepressibly self-sufficient.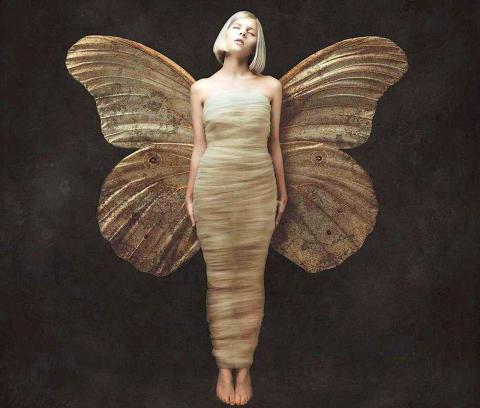 All My Demons Greeting Me as a Friend, by Aurora
Conqueror is the pop bait for a more introspective album, full of thoughts about solitude, loss, mortality and the tenacity — signaled by the music as much as the words — to endure them. Aurora, whose last name is Aksnes, has a high, pure voice imbued with a serene conviction that can seem childlike or ageless, hinting at fellow Scandinavian singers like Lykke Li and Bjork; her melodies hint at Celtic and sometimes Asian music. Her voice also lends itself to the endless layering that becomes both her shield and her consolation.
Aurora's producers and songwriting collaborators, primarily Odd Martin Skalnes and Magnus Skylstad, build crystalline electronic edifices completed by her many vocals: celestial choirs, rhythmic interjections, gangs of unison reinforcements. The songs often begin with the singer alone against an eerie backdrop, contemplating a merciless natural world or confessing to anxieties — thoughts as bleak as drowning, in Under the Water, or being murdered, in Murder Song (5,4,3,2,1). But sooner or later, a beat arrives, harmonies unfold, and Aurora is saved, yet again, by her overdubbed sisterhood.
— JON PARELES, NY TIMES NEWS SERVICE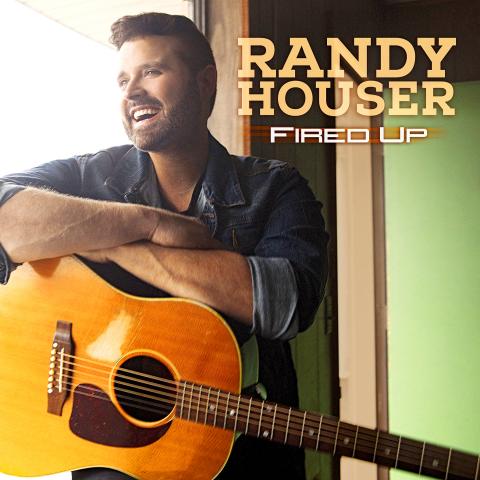 Fired Up , by Randy Houser
Fired Up, Randy Houser, Stoney Creek
As country music has begun to extricate itself from the terror reign of the bro over the last year, it has become ever more clear what the genre has been drowning in and also where it has been parched.
The bro was affable — if a little knee-jerk anti-woman — and the bro wanted to have a good time. More to the point, the bro never sounded tough, or even particularly meaty.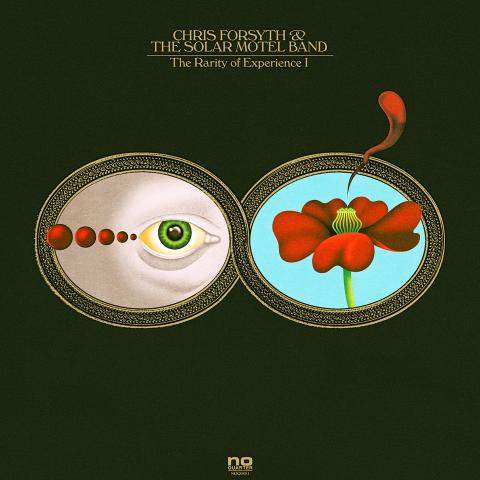 The Rarity of Experience, by Chris Forsyth & The Solar Motel Band
Which explains, in part, why Randy Houser hasn't had more of a foothold in recent years. He is a rich, viscous singer with a tremendous amount of vocal force, more abrasion than massage. He has succeeded with genial hits like Runnin' Outta Moonlight and Goodnight Kiss, efficient songs that lacked the verve and texture of his breakthrough songs Boots On and, especially, the sublime Anything Goes.
On his fourth album, Fired Up — his best since his 2008 debut, Anything Goes — Houser is reclaiming his vigor, from the 1990s-style power country of We Went and Back, which recalls the strength of duos like Montgomery Gentry and Brooks & Dunn, to the melancholic Hot Beer and Cold Women.
This album is produced by Derek George with an appealing roughness, full of concisely slashing rock guitar and nods to Tom Petty and the blues — familiar turf for Houser.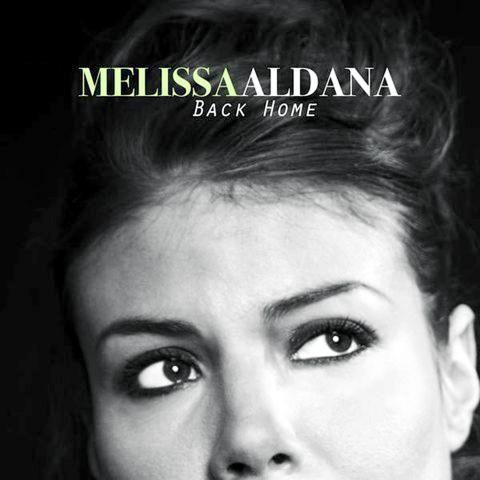 Back Home, by Melissa Aldana
It brings out his most robust singing, even when the subject matter is straightforward, like on Senior Year, a bruised take on the sort of nostalgia Kenny Chesney used to render in hazy fashion, and Song Number 7, likely to be one of the best country songs of this year. Its premise is a familiar country conceit: music about the power of music. The songwriting — by Justin Wilson, Ben Hayslip and Chris Janson — is impressive, but Houser's performance is truly rousing, delivering soft sentiment with a gut punch.
— JON CARAMANICA, NY TIMES NEWS SERVICE
The Rarity of Experience, Chris Forsyth & The Solar Motel Band, No Quarter
Chris Forsyth is a certain kind of rock guitar player: a stickler with limitations, a scrappy and mystical historian. He cares about tone and song form, and invests heavily in the long solo. But he is not a virtuoso, and he keeps aggression and chaotic noise close at hand. His music humanizes the element of control in rock classicism, basically. It turns it into woolly but disciplined ritual.
Born in the early '70s and based in Philadelphia, he gravitates toward a certain kind of music made in the first 10 years of his life, a nexus of garage-punk and long, organic jamming. Often that means the band Television, and even if you have only a passing familiarity with Television's record Marquee Moon, you will find elements of The Rarity of Experience, Forsyth's new double-CD with his Solar Motel Band, weirdly familiar.
Those elements start with his guitar playing: a trebly tone; careful trills and tremolo; short melodic figures cutting across the simple chord progressions; his weaving around the playing of the band's other guitarist, Nick Millevoi, building up toward dramatic peaks. Forsyth studied guitar with Television's Richard Lloyd in the 1990s, but the influence of the older band seems to go beyond soloing style, spreading out into composition and arrangement.
The Rarity of Experience contains a lot: a first disc full of tense and dramatic jamming with neutral singing by Forsyth, and an instrumental second disc, generally more pensive and stretched-out, with Daniel Carter playing trumpet and saxophone on half of it. This part isn't so much like Television: It evokes aspects of Miles Davis' electric period and various kinds of rock-beyond-rock — Slint, Sonic Youth and so on. You sense Forsyth's control easing a bit here, and the music grows deeper and better.
— BEN RATLIFF, NY TIMES NEWS SERVICE
Back Home, Melissa Aldana, Wommusic
When a gifted young jazz musician holds one hero above the rest, it can be hard to see past the anxiety of influence. Back Home, the fourth and finest album by tenor saxophonist Melissa Aldana, shows what can happen when that dynamic no longer feels so fraught. It's a supremely focused statement that makes no attempt to blur its lineage and yet feels largely unburdened by legacy.
Aldana, 27, hails from Santiago, Chile, where she studied the saxophone with her father. But the home in Back Home refers to the midcentury style of Sonny Rollins, her North Star on the instrument. The title track, an original feint-and-parry routine between tenor saxophone and drums, recalls the playful gallantry of a Rollins album like Way Out West, from 1957.
As on that classic album — and Melissa Aldana & Crash Trio, released on Concord in 2014 — the instrumentation here consists of tenor saxophone, bass and drums. Aldana has retained the warmly assured bassist Pablo Menares and brought in the agile, flowing drummer Jochen Rueckert, calling not only on their hair-trigger alertness but also their skills as composers, with two songs apiece.
Aldana has a dry but limpid sound on tenor and an expressive command that stretches into an altissimo register. This, along with some aspects of her phrasing, reveals influences other than Rollins, notably Mark Turner. But she has relaxed into her own style, and she often exudes a pragmatic calm, digging in with her rhythm team.
So she's as coolly formidable on Time, her own wistful ballad, as on En Otro Lugar, a drifting groove by Menares. And the album's superb sound — courtesy of James Farber, the engineer — puts you in the room as she finesses Kurt Weill's standard My Ship, with a tip of the hat to Rollins and John Coltrane but also a persuasive self-possession.
— NATE CHINEN, NY TIMES NEWS SERVICE
Comments will be moderated. Keep comments relevant to the article. Remarks containing abusive and obscene language, personal attacks of any kind or promotion will be removed and the user banned. Final decision will be at the discretion of the Taipei Times.