Novel promotion
Wu Ming-yi spent his summer holiday biking around Taiwan to promote his latest work of fiction
Novelists usually pursue fame and book sales through publicists, book fairs and social media, but Wu Ming-yi's (吳明益) approach has been far from typical. The novelist and academic spent the summer holiday riding an antique bicycle around Taiwan, meeting fans and giving lectures at small, independent bookstores to promote his book, The Stolen Bicycle (單車失竊記).
"People appreciate the opportunity to connect with me more intimately in these small spaces," Wu told a standing-room-only audience at Tainan's Lingo Bookstore (林檎二手書室). He added that he was a marketing major in college, and it was ironic that he chose to go against everything he learned about marketing and promotion.
Wu says he enjoys sharing the knowledge that he learned about Taiwan's flora and fauna in his research papers, and started building a following that appreciated his message of ecological conservation. Eventually, he began toying with the introduction of creative fiction to enhance his message, and his career as a novelist developed.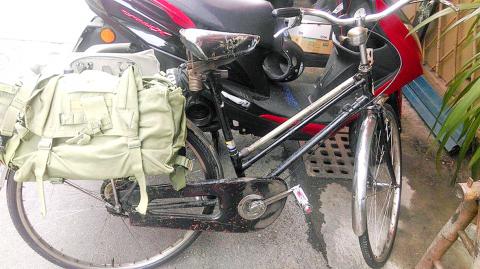 Wu Ming-yi rode this antique bicycle across Taiwan this summer to promote his novel.
Photo: Tony Coolidge
The novel, inspired by his love for bicycles and Taiwanese history, brings readers back to a simpler time when life moved more slowly and people spent more time face-to-face with friends and neighbors. Riding a bike allowed people to appreciate and digest the details of the world around them.
Wu said that success growing a fan base in Taiwan was not easy until he partnered with a talented literary agent and translator who helped him generate success overseas.
Although Wu shunned modern marketing and choose a grueling, sweaty book promotion schedule at small venues around the nation, the whole experience furthered his reputation as an approachable man who preferred to have a meaningful discussion over coffee rather than take a selfie with a fan. And Wu seems committed to enduring more heat and sweat to make sure more people get it.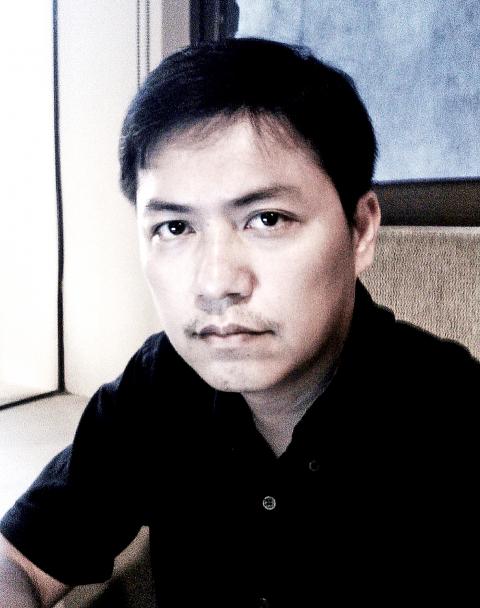 Novelist and academic Wu Ming-yi.
Photo courtesy of Wu Ming-yi
Comments will be moderated. Keep comments relevant to the article. Remarks containing abusive and obscene language, personal attacks of any kind or promotion will be removed and the user banned. Final decision will be at the discretion of the Taipei Times.