Urban Nomad state of mind
One9, the director of 'Nas: Time is Illmatic,' which screened at New York's Tribeca Film Festival last year, will be speaking at the Urban Nomad Film Festival this weekend in Taipei
Twenty-one years ago, Nas released Illmatic — and the hip-hop world came to a standstill. Dubbed an instant classic by music critics and fans alike, Nas' debut album interwove poetic tales about dilapidated New York City streets with grimy beats by Large Professor, Q-Tip, Pete Rock and DJ Premier.
For One9 (real name Michael Baluyut-Silverman), who will be in Taiwan for the Urban Nomad Film Festival this Saturday for a screening and Q&A about his film, Nas: Time is Illmatic, the rapper's album was raw and visual.
It was "a lyrical delivery so prolific that I had to keep replaying every track," One9 said in an email interview with the Taipei Times.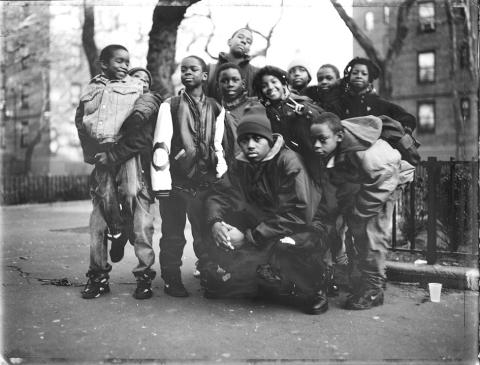 Rapper Nas poses with children at the Queensbridge Bench Celebration in Queens, New York in 1993.
Photo Courtesy of Danny Clinch
He added that it was akin to "seeing images of death and pain" told through hopeful stories. "When you make something so raw and honest that shines a light, you shape lives and inspire a culture."
10 YEARS IN THE MAKING
On the tenth anniversary of the album's release in 2004, One9 was contacted by Erik Parker, a music editor at Vibe magazine about making a DVD about Illmatic. They interviewed Nas' father, jazz musician Olu Dara, as well as the album's producers, and they cut a trailer. Eventually, Parker and One9 also met with Nas and received the green light from him. After 10 years of hard work and a research and production grant, the film was starting to take shape.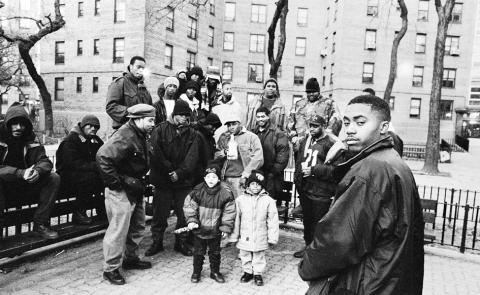 When Nas released his album Illmatic in 1994, Queensbridge, a public housing development in Queens, New York was put on the map.
Photo Courtesy of Danny Clinch
One9 said they looked at several ways to create a narrative by using song titles from the album as metaphors for larger social issues.
"All these issues painted a picture of what Nas' life was like growing up so viewers could feel the intensity of the lyrics that came out of those situations."
The film was chosen as the Tribeca Film Festival's opening movie in New York City last year. Although seeing a full house was satisfying, that was nothing for One9 compared to Nas's own reaction and that of his family's.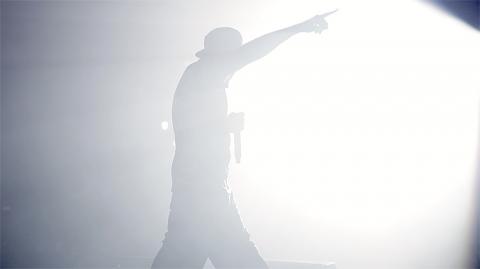 This still from the film Nas: Time is Illmatic, shows how the stage is one of the places Nas feels most comfortable.
Photo Courtesy of Ari Issler
"The biggest compliment was talking with Nas and he said the movie is equivalent to the album Illmatic as far as feeling and impact," One9 said.
He added that he spoke to Nas' father who said it was "the best ghetto film he'd ever seen."
Publication Notes
Festival notes
What: Film screening of 'Nas: Time is Illmatic' at Urban Nomad Film Festival Where: Lux cinema (樂聲影城), 85, Wuchang St Sec 2, Taipei City (台北市武昌街二段85號) When: Saturday at 6:20pm and Tuesday at 8:05pm, followed by Q&A Admission: Advance tickets are NT$200 and can be purchased at tickets.books.com.tw. Tickets are available at the door for NT$230 On the net: 2015.urbannomad.tw
Comments will be moderated. Keep comments relevant to the article. Remarks containing abusive and obscene language, personal attacks of any kind or promotion will be removed and the user banned. Final decision will be at the discretion of the Taipei Times.