2014 Taiwan booklist
Some of the best recent fiction and non-fiction titles, selected by the Taipei Book Fair Foundation
Each year, the Taipei Book Fair Foundation compiles a shortlist of Taiwanese titles that's recommended to the international publishing market. Here are five of the year's top fiction and non-fiction picks. All are Chinese-language titles published in Taiwan and currently being translated to English.
Su Beng: An Oral History (史明口述史)
By Su Beng (史明), translated by Chang Hsin-tao and Tang Ci-jyun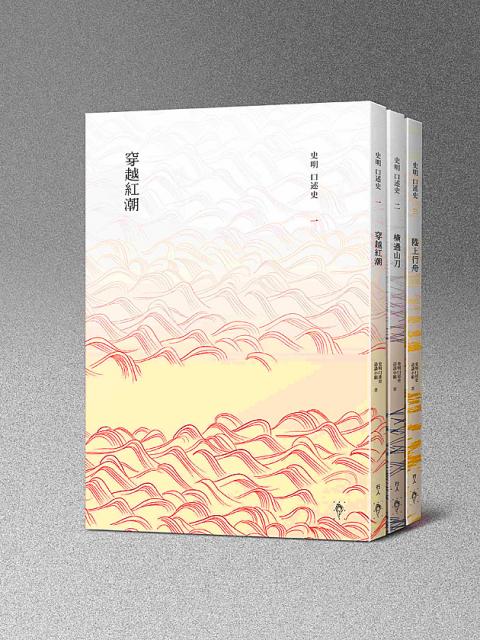 Su Beng: An Oral History, By Su Beng.
Photo courtesy of Flaneur Culture Lab
Flaneur Culture Lab (行人文化實驗室)
Su Beng (Hoklo, also known as Taiwanese, for Shi Ming, 史明) charts his own evolution from a grandma's boy to one of Taiwan's most colorful political figures. The three-volume Su Beng: An Oral History, based on 120 hours of interviews conducted by National Taiwan University students, features Su Beng on subjects like Japanese colonial-era schools, "local-born versus China-born" Taiwanese, why he joined, and left, the Communists under Mao Zedong (毛澤東), his failed attempt to assassinate Chiang Kai-shek (蔣介石) and the political quagmire that Taiwan faces today. Through it all, you get the sense of a man whose mind is sharp even in old age, who's tuned in to the beauty of Taiwan and hopes that his passion can become infectious.
Another World in the Motel (摩鐵路之城)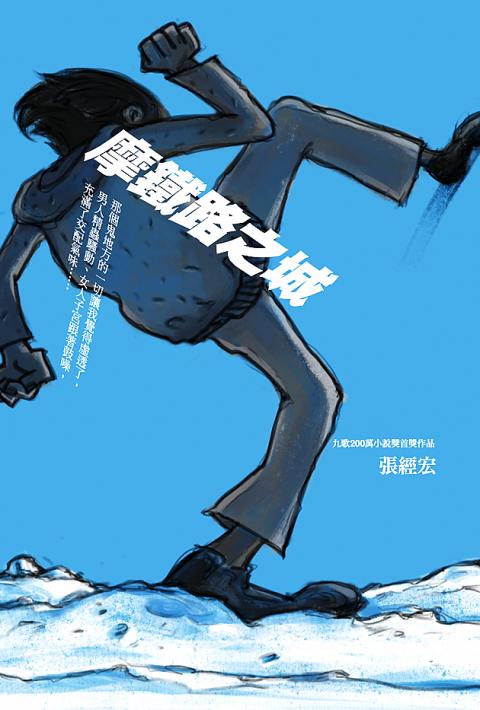 Another World in the Motel, By Chang Ching-hung.
Photo courtesy of Chiu Ko Publishing Co
By Chang Ching-hung (張經宏), translated by Hsieh Meng-tsung (謝孟宗)
Chiu Ko Publishing Co (九歌)
Greater Taichung: a balmy city once known for leafy lanes and bookstores, now infamous for its assorted love motels. In Another World in the Motel (摩鐵路之城), Wu Chi-lun (吳季倫) gets a job at one of them. Wu is a whip-smart 17-year-old afflicted with "pissed-off disorder" (不爽症), who dreams of saving up enough to buy a motel and converting it to a European salon for learned conversation. His first-person narrative starts off sluggishly, but the tempo picks up as you get to know the funny, endearing, miserable Taiwanese teen. Written by an old-guard Taichung schoolteacher, the novel offers an engrossing look at elite high schools, as well as love motels and the shenanigans they host.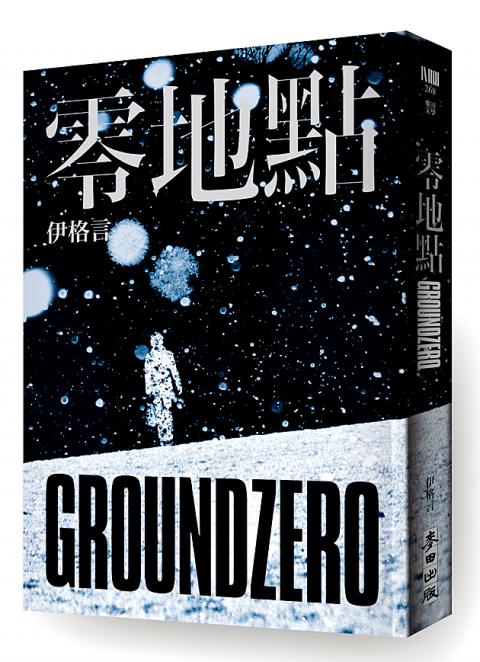 Ground Zero, By Egoyan Zheng.
Photo courtesy of Rye Field Publications
Ground Zero (零地點)
By Egoyan Zheng (伊格言), translated by Darryl Sterk
Rye Field Publications (麥田出版)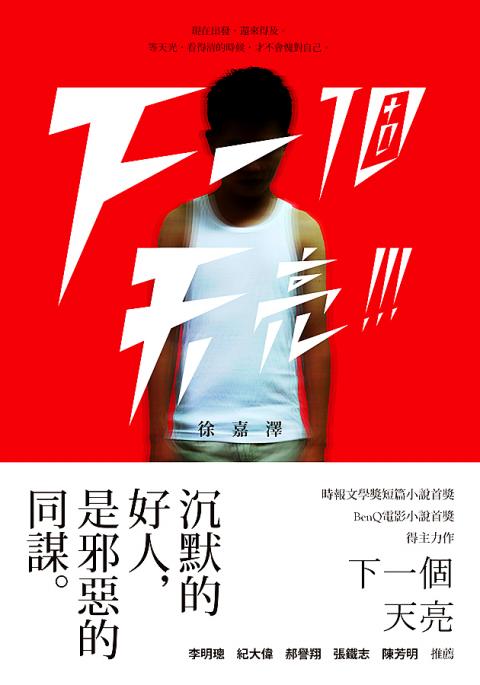 The Dark Backward, by Hsu Chia-tse.
Photo courtesy of Locus Publishing Company
Egoyan Zheng (伊格言) is a Man Asian Literary Prize nominee who has distinguished himself with dense experimental prose. In his latest novel, he steps away from his usual style with a fast-paced dystopian fiction that's easily digestible. It's 2017, and the world of his Ground Zero (零地點) is futuristic yet familiar: Ma Ying-jeou (馬英九) is president of Taiwan but the capital is in Tainan, after a disastrous typhoon struck the north's Fourth Nuclear Power Plant and triggered a mass evacuation. Lin Qun-hao (林群浩), an engineer, is the nuclear accident's sole survivor, but he remembers nothing of what happened that day except that he had received a blank text from his superiors. As Lin struggles to rebuild his memory through Dream Image Reconstruction Therapy, he discovers that he has become the subject of government surveillance.
The Dark Backward (下一個天亮)
By Hsu Chia-tse (徐嘉澤), translated by Jonathan Barnard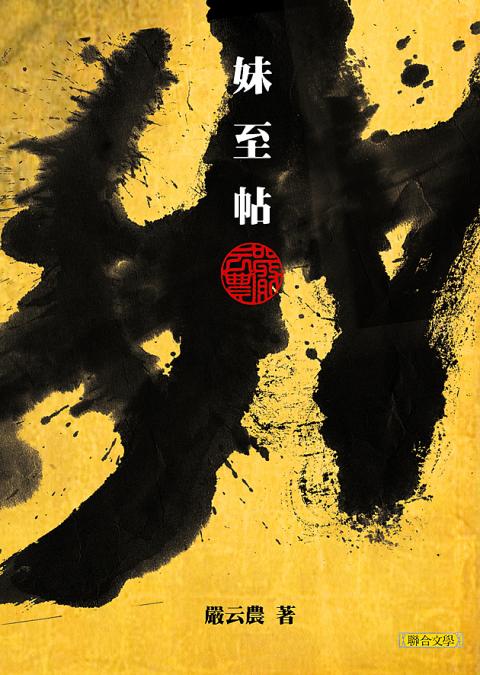 Mei Zhi Tie: An Imperial Treasure, by Matthew Yen.
Photo courtesy of Unitas Publishing Co
Locus Publishing Company (大塊)
Hsu Chia-tse (徐嘉澤), who's among a tiny cohort of Taiwanese gay romance writers, does use a gay protagonist in his latest novel but sets him in a sweeping saga about democracy. The Dark Backward chronicles three generations of the Lin family, beginning with Lin Tai-lang (林太郎), a journalist who emerges from the 228 Incident as a mute. His son grows up also to be a journalist — at Formosa Magazine (美麗島雜誌), where he stumbles into the heart of the 1979 Kaohsiung Incident. Then there's Lin Tai-lang's grandson Lin Zhe-hao (林哲浩), a man in the present day who's grappling with a secret crush and being gay in the conservative south, along with other social issues that his grandfather could never have imagined. Despite addressing some moribund events, Hsu's narrative is positive, enacting a spiritual exegesis of how far Taiwan has come.
Mei Zhi Tie: An Imperial Treasure (妹至帖)
By Matthew Yen (嚴云農), translated by Katherine Rose
Unitas Publishing Co. (聯合文學)
Matthew Yen is already an estimable writer in the film industry, known for his book adaptation of Seediq Bale (賽德克.巴萊) and for winning Best Original Song at the 2008 Golden Horse Awards for the theme in Cape No. 7 (國境之南). Like his cinematic output so far, Yen's debut novel is an intriguing semi-political romp. Mei Zhi Tie: An Imperial Treasure (妹至帖) is about a family that split apart in the Chinese Civil War. The patriarch, an imperial secretary tasked with protecting the palace treasures, had carted them to Taiwan and left behind his daughter, a symbolic abandonment of family in the name of political preservation. Now, his granddaughter Lee Qiao (李橋) is all grown up and working in China, where she must navigate Beijing in her inherited identity — as Taiwanese. The situation that Yen treats is quite specific, though little historic background is required to appreciate Lee as she struggles with relationships and experiences of any young person who goes "out there" and realizes that what she learned back home isn't always so.
For more information and a full list of the 2014 Taipei Book Fair Foundation recommendations, visit www.tibe.org.tw
Comments will be moderated. Keep comments relevant to the article. Remarks containing abusive and obscene language, personal attacks of any kind or promotion will be removed and the user banned. Final decision will be at the discretion of the Taipei Times.