Still making waves
The 20th edition of the Women Make Waves Film Festival highlights both old masters and new talents
The Women Make Waves Film Festival (女性影展) celebrates its 20th anniversary by revisiting past classics and highlighting works of new talents with an expanded lineup of 90 fictional, documentary, experimental, animated and short films by female directors from around the world.
Festival director Pecha Lo (羅珮嘉) says the most important aspect of her work this year is to re-examine what the festival has accomplished over the past two decades and introduce young festival-goers to its history, while reflecting on the event's current direction and future possibilities.
"I think the Women Make Waves has positioned itself as a film festival aiming not to please the crowd but to challenge audiences, both in terms of the issues and topics it raises and the cinematic aesthetics and styles it explores," Lo says.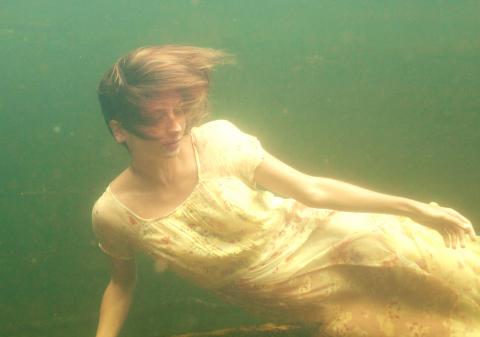 Petra Costa, Elena.
Photo Courtesy of Women Make Waves
Twelve memorable works shown in previous editions are revived at the WMW Deja Vu section, including a series of experimental shorts by Taiwan-born queer artist and self-styled digital drifter Cheang Shu-lea (鄭淑麗), as well as Marguerite Duras' aesthetically challenging India Song (1975), based on the script of the same title by the late French writer and filmmaker.
Agnes Varda, who has been closely associated with French intellectual contemporaries such as Chris Marker, Alain Resnais and Alain Robbe-Grillet, makes a comeback with her 1977 feature, One Sings, the Other Doesn't, which looks at the women's liberation movement in France during the 1960s and 1970s through an intimate portrait of a female friendship over a 15-year period. Vera Chytilova, an avant-garde director and key figure of the Czech New Wave, is selected for her 1998 Traps, a feminist comedy about rape and women's revenge.
Meanwhile, the "porn versus feminist" debate is revisited in The Naked Feminist, a documentary that looks at feminism and female empowerment in the pornography industry through a series of interviews with porn stars, feminists and academics.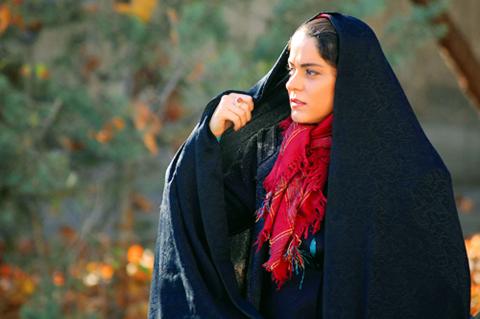 Negar Azarbayjani, Facing Mirrors.
Photo Courtesy of Women Make Waves
Female directors
Looking ahead, this year's Women Make Waves also features works by up-and-coming female directors. Keep Smiling, for example, is a debut feature by Georgian Rusudan Chkonia. A comedy-drama about 10 desperate housewives entering a beauty contest in the hopes of winning a coveted apartment and a US$25,000 cash prize, the film was selected as the Georgian entry for the Best Foreign Language Oscar at this year's Academy Awards.
From Brazil, young filmmaker Petra Costa's first feature-length documentary, Elena, is a work of experimental autobiographical filmmaking through which the director seeks to understand why her older sister, Elena, committed suicide when she was a child.
Rusudan Choknia, Keep Smiling.
Photo Courtesy of Women Make Waves
Other highlights among the works of new talents include Facing Mirrors, reportedly the first movie about transsexuals in Iran, and Two Girls Against the Rain, a documentary short about a lesbian couple who have loved each other since the genocidal Khmer Rouge regime. It is also the first ever Cambodian film invited to be screened at the Berlin International Film Festival, according to Lo.
Avant-garde
The festival's affinity to the experimental and avant-garde is reflected through works such as Exposed, a documentary that reveals the taboo art form of burlesque by Beth B, who exploded onto the New York underground scene in the late 1970s and is best known as part of that city's No Wave underground art scene during the same period.
Hauntingly beautiful, The Three Disappearances of Soad Hosni by Lebanese artist Rania Stephan weaves together archival footage of the movies starring Soad Hosni, to meditate on the life of the Egyptian screen diva said to have captivated the modern Arab imagination. Lithuanian documentary Conversations on Serious Topics, on the other hand, is a surprisingly engaging work shot in a minimalist fashion as it contains merely dialogues with children and teenagers on topics such as God, love, loneliness and the world.
Taiwanese film
As for the selection of Taiwanese productions this year, Lo points out that Taiwan's female directors have increasingly shown interest in diverse stories and styles. Eggs Matter (卵實力) by actress-turned-filmmaker Jessie Chang (張本渝), for example, takes a personal look at the controversies surrounding egg freezing, while the life of troubled teens is explored in seasoned documentary director Kuo Shiao-yun's (郭笑芸) School on the Road (少年鼓手). The lives of immigrants from Southeast Asian countries are explored in Out/Marriage (失婚記) by Vietnamese director Nguyen Kim Hong about four Vietnamese immigrant women in Taiwan and Rainbow Popcorn (彩虹芭樂), which follows several Philippine lesbian couples as they travel to Dubai, Kuwait and Bahrain to work and support their families back home.
Apart from film screenings, the festival hosts a plethora of events and activities such as forums and lectures held by international guests including directors Chkonia and Beth B as well as representatives from women's film festivals in India, Japan, South Korea and Israel.
The opening party, featuring performance by punk rockers The White Eyes (白目) and BDSM Company's (皮繩愉虐邦) bondage/domination and sadomasochism (BDSM) show, takes place at M Cubic, a lesbian nightclub located on the 12th floor of the Core Pacific City Living Mall (京華城), tomorrow beginning at 8pm. Tickets cost NT$400 at the door, which includes one drink.
Publication Notes
Festival notes
What: The 20th Women Make Waves Film Festival Taiwan (第20屆台灣國際女性影展)
When: Today through Oct. 20
Where: Spot Huashan Cinema (光點華山電影館), 1, Bade Rd Sec 1, Taipei City (台北市八德路一段1號)
Admission: Tickets are NT$170 for weekday matinee screenings, NT$200 for weekday evening and weekend screenings, available through 7-Eleven ibon, FamilyMart (全家) FamiPort and Hi-Life (萊爾富) Life-ET kiosks, ERA ticket outlets and at www.ticket.com.tw
On the Net: www.wmw.com.tw
Comments will be moderated. Keep comments relevant to the article. Remarks containing abusive and obscene language, personal attacks of any kind or promotion will be removed and the user banned. Final decision will be at the discretion of the Taipei Times.