Shoulder to shoulder and camera to camera
The 17th Women Make Waves Film Festival puts female bodies under the spotlight and examines coming-of-age experiences
A single working mother has three kids and a widowed, senile mother to care for. A group of elderly lesbians recall life in the closet in 1950s and 1960s Vienna. A successful young model probes the dark underbelly of fashion modeling.
Theses are just some of the women audiences will encounter on the silver screen at the Women Make Waves Film Festival (女性影展), now in its 17th year.
This year's edition focuses on images of women's bodies, coming-of-age experiences and motherhood.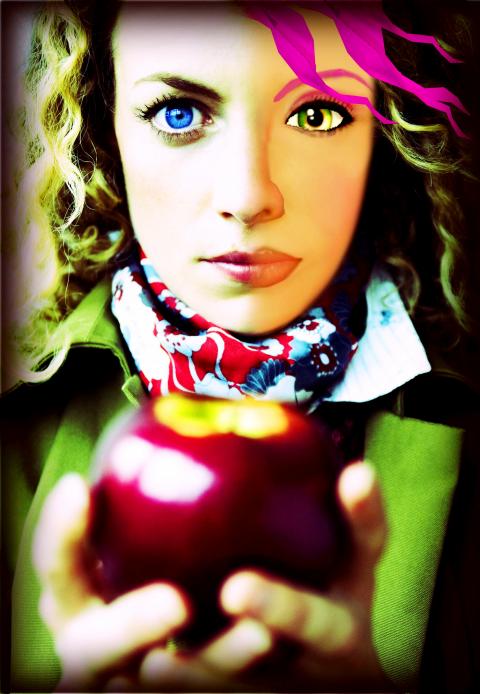 Photos courtesy of Women Make Waves
The films in the festival's My Body My Power section examine how the female body is regulated and victimized. Picture Me, by former American model Sara Ziff, is an expose of fashion modeling in which Ziff's friends speak candidly about issues including sexual harassment and anorexia.
Initially hired by a pharmaceutical company to edit erotic videos for a trial of a drug designed to increase sexual arousal in women, director Liz Canner spent nine years making Orgasm Inc, which takes a humorous look at how female pleasure, illness and desire are defined and medicalized.
The Queer section is more jovial than usual, screening buoyant films like The Topp Twins: Untouchable Girls, an award-winning documentary about lesbian twins Lynda and Jools Topp, two well-loved New Zealand entertainers. The movie reveals the multiple roles the Topp twins play in real life: dairy farmers, comediennes, lesbians and political activists.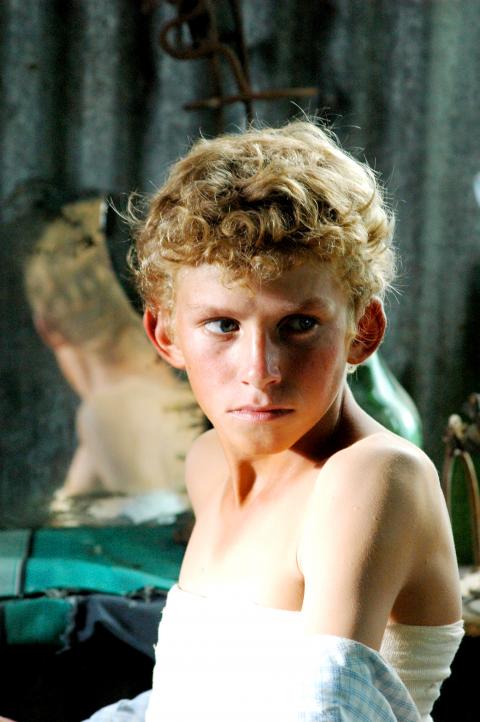 Photos courtesy of Women Make Waves
Festival highlights include Mother's Way, Daughter's Choice and Later We Care, which examine the frustration, jealousy and love that defines relationships between female relatives, and Of Monsters and Skirts, which through archival footage, interviews and home movies brings to life the personal histories of female political prisoners in Franco's Spain.
Directors Julia Solomonoff and Kasia Roslaniec will attend the festival. The former's The Last Summer of the Boyita, an Argentinean drama about the close friendship between a local farm boy and young daughter of a physician, and the latter's well-scripted Mall Girls, which tells a sober and emotionally disturbing story about high school girls exchanging sexual favors for luxury goods, will be screened.
Taiwanese productions in the lineup include Nothing to Do With Love (與愛無關) by seasoned documentary filmmaker Kuo Shiao-yun (郭笑芸), which turns the spotlight on the role of male aggressors in cases of domestic violence by following four unhappily married men.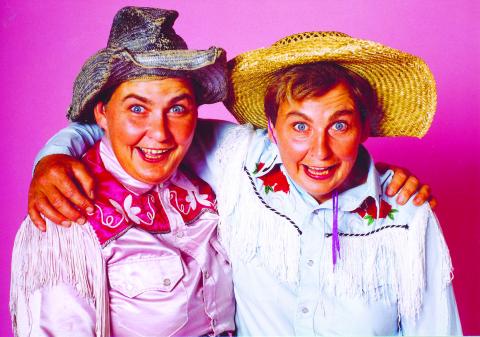 Photos courtesy of Women Make Waves
Compared to the forceful works of veteran female directors such as Kuo and Yen Lan-chuan (顏蘭權), the work of younger female filmmakers offers no surprises this year. A concern for minorities seems to be the order of the day.
"Film festivals serve as a platform to examine the quality of new films coming out in recent years," festival director Azed Yu (游婷敬) said. "It worries me that many young documentary filmmakers are limiting themselves by telling stories about people with disabilities in an unimaginative way. I see no self-reflection, power or edginess in these works."
The festival's opening party, featuring performances by Bounce Girlz, P!SCO and Kuei Chiu Kuei Chan (鬼丘鬼鏟), takes place at The Wall (這牆) tomorrow beginning at 8pm. Tickets cost NT$400 at the door, which includes one drink.
Photos courtesy of Women Make Waves
Women Make Waves tours the country from Oct. 18 to Dec. 31. For more information, visit
the festival Web site at www.wmw.com.tw.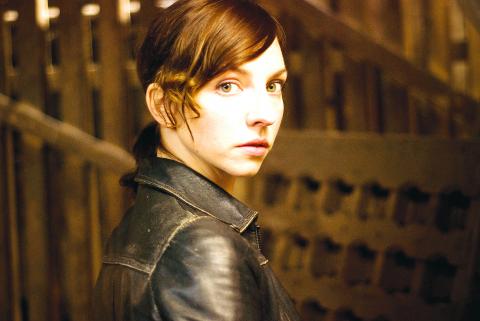 Photos courtesy of Women Make Waves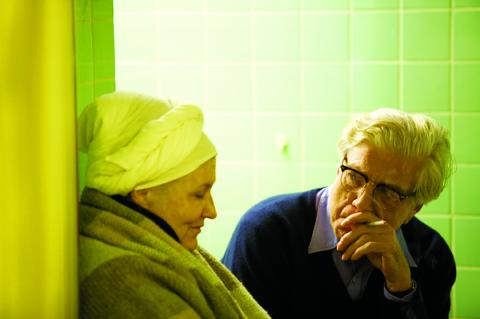 Photos courtesy of Women Make Waves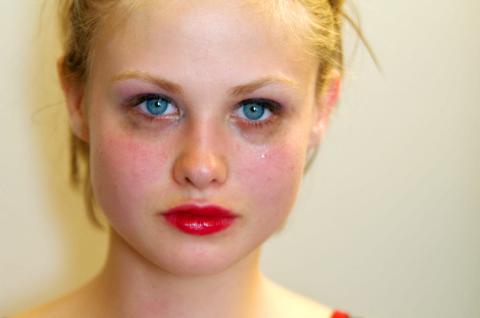 Photos courtesy of Women Make Waves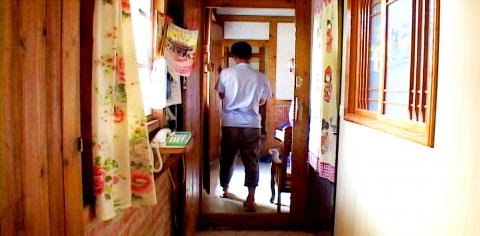 Photos courtesy of Women Make Waves
Publication Notes
FESTIVAL NOTES:
WHAT: The 17th Women Make Waves Film Festival 2010 (2010第十七屆女性影展) WHEN: Today through Oct. 17 WHERE: Shin Kong Cineplex, Taipei (台北新光影城), 4F and 5F, 36 Xining S Rd, Taipei City (台北市西寧南路36號4-5樓) TICKETS: NT$160 for weekday matinee screenings, NT$200 for weekday evening and weekend screenings, available through 7-Eleven ibon kiosks, NTCH ticket outlets and at www.artsticket.com.tw ON THE NET: www.wmw.com.tw
Comments will be moderated. Keep comments relevant to the article. Remarks containing abusive and obscene language, personal attacks of any kind or promotion will be removed and the user banned. Final decision will be at the discretion of the Taipei Times.