Fantastic balance
With 52 accessible movies, music performances and directors' appearances, the Kaohsiung Film Festival
aims to appeal to art-house connoisseurs and the casual moviegoer alike
Kaohsiung Film Festival (KFF, 高雄電影節) shines the limelight on art-house and mainstream movies this year to distinguish itself from other festivals in Taiwan and to draw maximum crowds. Previously, the festival covered new producers and indie themes similar to those of the Taipei and Pusan film festivals.
This year's event follows the "fantastic festival" approach, which combines music and cinema, and was pioneered by the Puchon International Fantastic Festival in South Korea, the Montreal Fantasia Festival in Canada, and the South by Southwest Conferences and Festivals in Austin, Texas.
"By gearing the KFF towards a fantastic film festival approach and opening up the possibility of collaboration with other festivals, we hope to foster people's interest in art not merely as a film festival but through a more carnival-like atmosphere where people can have fun," KFF curator Huang Hao-chieh (黃皓傑) said.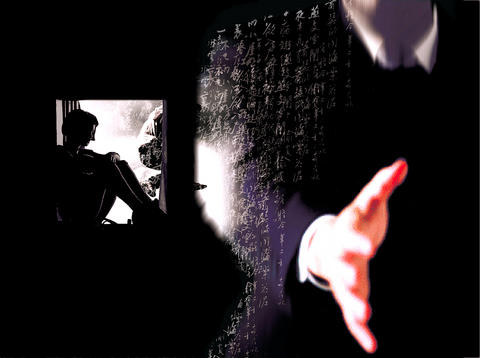 The Wall-Passer by Hung Hung.
This year, the 10-day event will be held in conjunction with the Megaport Festival (大港開唱), a music festival that takes place tomorrow and Sunday on the pier at Hsinkuang Waterfront Park, Kaohsiung (高雄星光水岸公園新光碼頭).
The film festival focuses on two directors, both of whom will attend panel discussions in Kaohsiung this weekend.
Watanabe Kazushi of Japan - a versatile artist, model, rock guitarist and music video director - made his film debut with 19 at the age of 23 and is noted for his whimsical style of storytelling. The festival will screen Kazushi's sci-fi comedy Space Police, which tells the tale of a space agent who comes to Earth to round up the most notorious villains in the universe, and Captain Tokio, which explores the adventures of two high school students.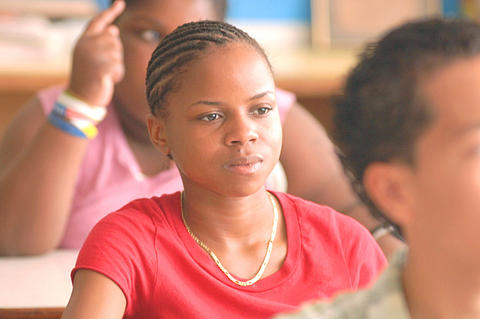 Half Nelson, by Ryan Fleck.
PHOTO: COURTESY OF KFF
The other director in focus, Wisit Sasanatieng, began making movies after years working on television commercials and animation. His Tears of the Black Tiger, a funky Thai rendition of the western genre and the first Thai entry to the Cannes Film Festival, will be screened, as will Citizen Dog, which shows how the director uses his imagination and imagery in an impressionistic style to transform a dismal story of immigrant labor into a fairy tale.
The festival's New Vision category focuses on creative imagery. La Antena, a tribute to the era of silent film, uses only images to retell an Argentine fable about the evil endeavors of Mr TV.
The Subcultures-Fantasy category explores the affinity between animation, fantasy and manga. It includes films such as We Are the Strange, winner of the best animation gong at this year's Fantasia Festival in Montreal, and Tokyo Loop, a compilation by 16 Japanese artists that charts the development of animation. Based on a popular comic book, Noo-Hin: The Movie is a humorous and colorful tale about a maid and the two women she works for and reflects class divisions.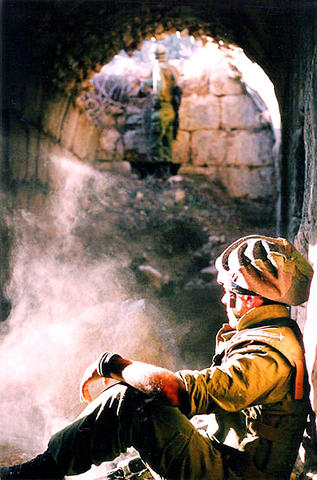 Beaufort won the silver lion award at this year's Berlin Film Festival.
Taiwanese productions included in the lineup are The Wall-Passer (穿牆人), a pseudo love story set in a not-too-distant future, by poet Hung Hung (鴻鴻). Four local documentaries are grouped in the Ordinary People: Documentary category, which screens works that address labor issues.
Given the inclusion of a music festival in the event, the fusion of music and cinema was bound to come up. Movies like Electroma, by French electronica duo Daft Punk, is a psychedelic musical and visual odyssey following two robots' quest to become human and demonstrates how important music is to filmmaking. The music of indie rock outfit Broken Social Scene sets the tone in Half Nelson, which uses hand-held cameras to capture life in Brooklyn.
Festival notes: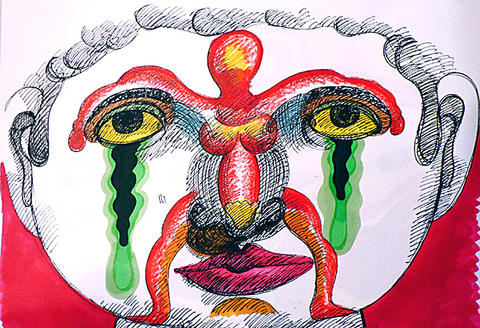 Tokyo Loop is an animation compilation that celebrates the 100th anniversary of the art form.
What: Kaohsiung Film Festival 2007
(高雄電影節)
When: Today through Nov. 4
Where: Kaohsiung Municipal Film Archive (高雄市電影圖書館) at 10 Hesi Rd, Yencheng Dist, Kaohsiung (高雄市鹽埕區河西路10號) and Oscar Cinema (奧斯卡數位影城) at 287 Jenchih St, Hsinhsing Dist, Kaohsiung (高雄市新興區仁智街287號)
Tickets: NT$299 for festival package of five screenings; NT$100 per screening, available through NTCH ticketing outlets or at www.artsticket.com.tw
On the Net: www.kff.tw for the film festival; www.megaportfestival.com for the music festival
Comments will be moderated. Keep comments relevant to the article. Remarks containing abusive and obscene language, personal attacks of any kind or promotion will be removed and the user banned. Final decision will be at the discretion of the Taipei Times.