Serving up Shakespeare as you like it
A strong cast of alternative theater troupes has been assembled for the Chiang Kai-shek Cultural Center's `Shakespeare in Taipei' festival
Having won critical acclaim for staging last year's International Theater Festival (放聲狂嬉-國際劇場藝術節) and the Formosa Experimental Theater Festival (寶島地震帶實驗劇展), the Chiang Kai-Shek Cultural Center (國立中正文化中心) has shown itself to be adept at holding alternative theater festivals. \nShakespeare in Taipei, (莎士比亞在台北劇展) the center's latest project, presents five works based on the bard and his works. \nWith a lineup of the most renowned alternative theater groups and a schedule of 14 accompanying seminars, panel discussions and introductory lectures, the center expects to sell around 8,000 tickets for a total of 30 performances. \nHong Hong (鴻鴻), the screenplay writer, director and poet, who acts as a curator for the festival, sees Shakespeare as a junction between the traditional and the modern, between the Asian and the Western. \n"Shakespeare is viewed as a rich treasure for human culture by the world. ... However, in Shakespeare's own day, he was no more than a theater owner who made a lot of money, and an actor who doubled as playwright. \n"The profundity and variety of Shakespearean plays made scholars spend their entire life trying to understand them. Because of this, we often forget that he was a provider of entertainment in the beginning," Hong said. "We are trying to show that Shakespeare not only lives inside the texts but next to you and me, recording our desire, sadness and joy." \nTo present a variety of interpretations for Shakespeare's plays, Hong recruited Shakespeare's Wild Sisters Group (莎士比亞的妹妹們), Golden Bow Theater (金枝演社), Off Performance Workshop (外表坊時驗團), Tainan Jen Theater (台南人劇團) and Riverbed Theater (河床劇團) for the festival. As these groups are all well known for their originality and style, their interpretations of Shakespeare classics should be worth a look. \nOne of the oldest alternative theater groups in Taiwan, Shakespeare's Wild Sisters Group will open the festival with Titus Andronicus (泰特斯?夾子/布袋版), directed by Wang Chia-ming (王嘉明), who earned plaudits for Zodiac last year. Titus Andronicus is known as Shakespeare's most lurid play. So brutal is the plot that some scholars argue that it was not by the playwright. \nWang makes the play a story within a story by having Yin Wei-min (應蔚民) -- the singer for the rock group Clippers -- play a bum who converses with an assortment of puppets he carries around with him. An old grandma puppet tells the following story to entertain the bum: After conquering the Goths, the general Titus Andronicus returns to Rome, bringing with him the captive Queen Tamora and her sons, one of whom is killed by Titus' sons. Saturnius, the new Roman emperor, is fighting for the throne with his younger brother Bassianus and attempts to wrest Lavinia, Titus' daughter, from Bassianus. Tamora soon manages to seduce Bassianus while scheming against Titus -- with her lover Aaron. Demetrius and Chiron, Tamora's other sons, kill Bassianus and then rape and mutilate Lavinia, cutting off her tongue and hands. Aaron revenges himself against Titus by framing his sons for Bassianus' murder. Trying to rescue his brothers, Lucius, Titus' remaining son gets banished. Aaron misinforms Titus that the emperor will spare Quintus and Martius if Titus sends him one of his limbs. After Titus complies, his hand is sent back along with the heads of his two sons. Titus is thus driven over the edge. After Titus finds out that Demetrius and Chiron have attacked Lavinia, he kills them, makes a pie of them and treats Tamora and Saturnius to the feast. With little abridgement, Wang's version of the play presents the story through the eyes of Lavinia, Tamora, Aaron and Titus. The performance lasts three-and-a-quarter hours with one intermission. \nAlthough the story sets up many of the prototypes for the aesthetics of violence in novels and films over the last few centuries, Wang's interest in the play lies elsewhere. "The real violence is not the violent acts but the cool-headed reasoning and careful planning before committing the acts," Wang said. Small details are added to the original version to bring out the psychological pictures of the characters as they mutilate or kill. \nGolden Bow Theater is scheduled to perform Romeo and Juliet next weekend. Best known for innovative use of the Taiwanese language and grass-roots humor, Golden Bow transforms the Shakespearean drama into a distinctively Taiwanese love tragedy. \nIn the past few years, with performances such as Taiwanese Heroine Bai Hsiao-lan and She's So Lovely, Golden Bow has come to be identified with Hu Pie Tzai, (胡撇仔戲) a highly accessible branch of Taiwanese opera that breaks free of unified time and space settings and entertains audiences from all walks of life. \nIn Golden Bow's Romeo and Juliet, a southern Taiwan town replaces Verona and the feud between the two chief families of the Capulets and the Montagues is caused by a Taiwanese/Mainlander divide, partially reflecting the realities of the country some 30 years ago. Apart from the group's typically smart and hearty humor, the performance is brightened by the intriguingly kitschy costumes designed by Chen Bo-wei (陳柏維). \nLast year, Off Performance Workshop teamed up with Sun Son Theater (身聲演繹社) in When They Play Drums, an innovative adaptation of Shakespeare's King Lear. Now they are back with a revised and lengthened version of the performance simply titled King Lear (迷宮戲樂?李爾王). Focusing on Lear and the psychological process he goes through, ranging from pride to irritation, fury to self-pity, Wu Chung-liang, Sun Son's leading player, evokes changing emotions from the audience with energetic drumming. \nSimilar to Golden Bow Theater, Tainan Jen Theater gives a local flavor to Shakespeare by re-writing Macbeth in Taiwanese in Sonata of the Witches -- The Macbeth Verses (女巫奏鳴曲?馬克白詩篇). It is intended as a follow-up to 2001's Antigone, the second play in the Taiwanese Translation and Performance of Western Theater Classics series. Despite the translation, the group aims to stay as close as possible to the atmosphere and message of the English original. The performance will focus on the changing relations between Macbeth, Lady Macbeth and the three witches without presenting the entire play. \nRiverbed Theater, which will take the last turn in the festival, chose not to present any works by Shakespeare but deals head-on instead with Shakespeare the person, presenting an original script full of characteristically surrealistic scenes. \nBeautiful Shakespeare (美麗的莎士比亞) asks the question: who in the world is William Shakespeare? Approaching the character of Shakespeare, Craig Quintero, the director and scriptwriter for Riverbed, muses on how Shakespeare wrote his plays, how he solved his inner conflicts regarding literary creation and how he found ways to present death in his works. \nShakespeare's Wild Sisters Group will perform tonight through Sunday at 7:30pm and at 2:30pm tomorrow and Sunday. Golden Bow Theater will perform from May 4 through May 11 at 7:30pm and at 2:30pm May 10 and May 11. Off Performance Workshop will perform from May 15 through May 18 at 7:30pm and at 2:30pm May 17 and May 18. Tainan Jen Theater will perform at 7:30pm from May 22 through May 25 and at 2:30pm on May 24 and May 25. Riverbed Theater will perform at 7:30pm from May 29 through June 1, and at 2:30pm on May 31 and June 1. All performances are at the Experimental Theater of National Theater Taipei (國家戲劇院實驗劇場), 21-1, Chungshan S Rd, Taipei (台北市中山南路21-1號). Tickets are NT$400 and available at the CKS Cultural Center. For more information, call (02) 2343-1364 or (02) 2343-1363.
Shakespeare's Wild Sister's version of Titus Andronicus.
PHOTO COURTESY OF THE CKS CULTURAL CENTER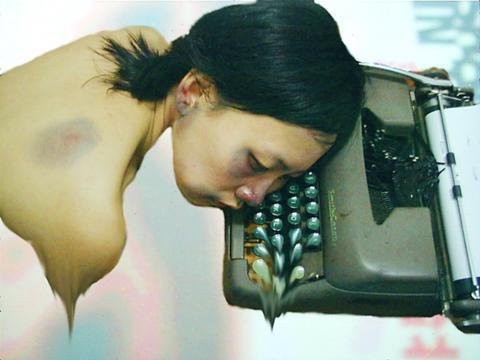 Tainan Jen Theater, Off Performance Workshop, Riverbed Theater and Golden Bow Theater offer very different interpretations of Shakespeare and his plays.
PHOTO COURTESY OF THE CKS CULTURAL CENTER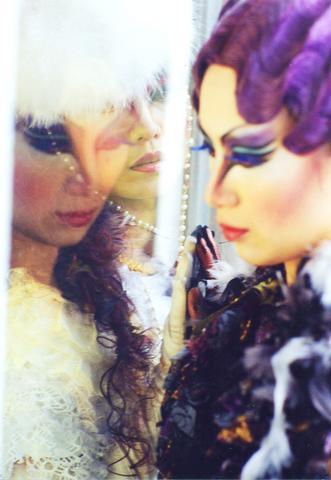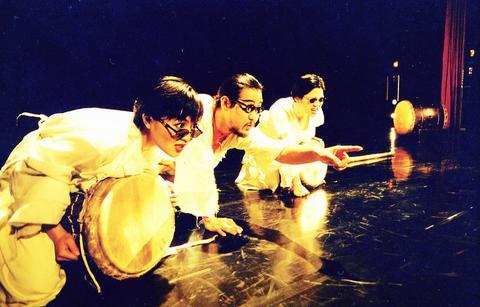 Comments will be moderated. Keep comments relevant to the article. Remarks containing abusive and obscene language, personal attacks of any kind or promotion will be removed and the user banned. Final decision will be at the discretion of the Taipei Times.