WT Electronics to merge with rival
EXPANDING: WT Microelectronics Co distributes more than 10,000 products to Asian countries, but hopes that acquiring Future Electronics will expand its global reach
Semiconductor component distributor WT Microelectronics Co (文曄) plans to fully acquire Canadian rival Future Electronics Inc in a US$3.8 billion deal, the company said yesterday.
If approved by regulators in Taiwan and abroad in the first half of next year, the transaction would be the largest since Micron Technology Inc absorbed DRAM chipmaker Inotera Memories Inc (華亞科技) for NT$132.6 billion in 2016.
WT Microelectronics expects the deal to expand its reach to the US and European markets while broadening its product offerings and customer coverage, as both companies complement each other in terms of customer bases, product portfolios and geographical deployments, it said.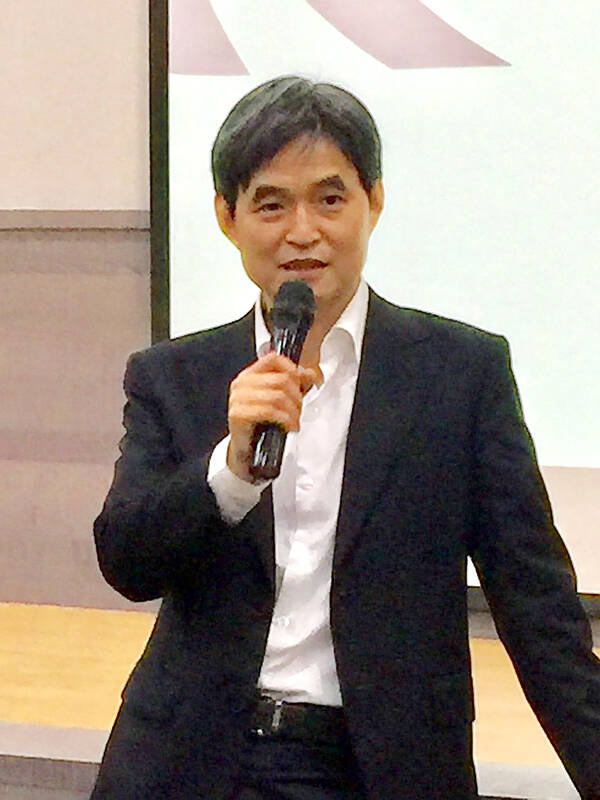 WT Microelectronics Co chairman Eric Cheng speaks at a news conference in Taipei on Dec. 16, 2019.
PHOTO: GRACE HUNG, TAIPEI TIMES
"The acquisition marks a milestone for WT Microelectronics in expanding our global footprint," chairman Eric Cheng (鄭文宗) told a news conference in Taipei yesterday.
WT Microelectronics' deal would close its competitive gap with the world's two largest semiconductor component suppliers, Arrow Electronics Inc and Avenet Inc, Cheng said, adding that the merged entity would have annual revenue surpassing US$24 billion.
WT Microelectronics distributes more than 10,000 products to Asian countries, while Future Electronics offers as much as 150,000 products to customers in regions from Europe and America to Asia, he said.
"The deal would virtually double WT Microelectronics' customer base," he said.
The company aims to improve its geographic diversification and reduce its reliance on Asian market, Cheng said, expecting revenue contribution from Asia to account for 57 percent of the total, with 16 percent from Europe and 27 percent from the US.
Last year, 67 percent of Future Electronics' revenue came from higher-margin components used in industrial, automotive and communications devices, whereas WT Microelectronics only had a 35 percent revenue contribution from those three segments, Cheng said.
That allowed Future Electronics to deliver a better gross margin of 20.1 percent compared with 3.5 percent for WT Microelectronics, he said, while expecting that the company's profitability and revenue to see a significant enhancement within the first year with the Canadian firm.
Montreal-based Future Electronics manages 170 operations in 47 countries, and has 5,200 employees worldwide. The company would operate independently after the deal has been closed next year.
WT Microelectronics plans to use a loan from DBS Bank Ltd and proceeds from the issuance of 1.35 billion special shares to fund the deal.
Comments will be moderated. Keep comments relevant to the article. Remarks containing abusive and obscene language, personal attacks of any kind or promotion will be removed and the user banned. Final decision will be at the discretion of the Taipei Times.